WorldFish Lead - Solomon Islands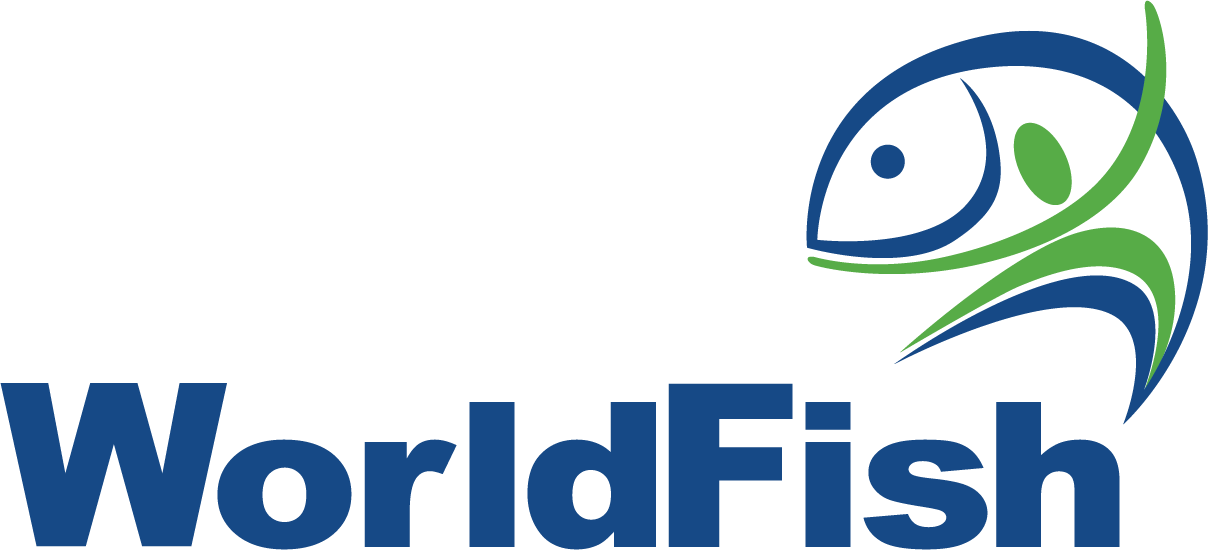 From
Published on

20.05.22
Position: WorldFish Lead – Solomon Islands
Location: Honiara, Solomon Islands
Application Deadline: 09 June 2022
Type of contract: 03 years fixed-term contract (option to renew based on performance and budget)
Language(s) required: English (native/fluent writing and oral skills)
Note: some changes to job description have been made since original posting.
About WorldFish
WorldFish is an international, non-profit research and innovation organization reducing hunger, malnutrition and poverty across Africa, Asia and the Pacific. For over 45 years, our work on sustainable aquaculture and fisheries has improved the lives of millions of women, men and youth.
Fish and other aquatic foods grown in and harvested from oceans, lakes, rivers and ponds provide income for more than 800 million people and provide 3.3 billion with 20% of their animal protein intake. Our focus on sustainability makes sure that the way we produce and use these foods today means a plentiful future of generations to come.
Our evidence-based solutions range in scale from households to global policies and spans across six interlinked themes: nutrition, gender, climate, sustainability, economy and COVID-19.
We champion aquatic foods for healthy people and planet and believe that a sustainable blue planet of well-nourished children, women and men is within our reach.
About the Position
WorldFish Lead – Solomon Islands (WLS-I) will be responsible for the overall country operations. Supporting the Regional Director of South East Asia and the Pacific (SEAP), the post holder will ensure the smooth running of the country program. The country lead will work as part of an international team to coordinate and manage the Solomon Islands program functions within an international organization. WorldFish headquarters is in Penang, Malaysia. WorldFish in Solomon Islands operate offices in Honiara and Auki, as well as a research station at Nusatupe.
WorldFish supports the national priorities framed in the policies and strategies of the Ministry of Fisheries and Marine Resources and co-design work to deliver research for development outcomes. The role of the country leader will be to manage and administrate the functions of the country program to enable impactful research that is integrated with our partner's priorities. This includes being a champion for these partnerships. There will be interactions with other CGIAR entities and as appropriate with other One-CGIAR Regions e.g. Asia and possibly Americas (South Pacific).
The post holder will bring comprehensive program management expertise to coordinate the planning, development and implementation of programs, projects, products and services in accordance with regional, country and research program objectives. The incumbent will contribute to the implementation of the One-CGIAR Resilient Aquatic Food Systems program and assist with implementation a set of projects funded by the Australian Centre for International Agricultural Research (ACIAR) in line with the One-CGIAR and WorldFish 2030 strategic priorities in the SEAP region.
The successful candidate will be responsible for:
Program Management: Overseeing the staffing and functions of the country program ensuring it's integration with the organizational functions at WorldFish (HR, Finance, Procurement, Business development, Project management). The country lead will coordinate across several key functions of the international teams that service organizational functions, often liaising with headquarters in Penang, Malaysia, where these functions are located. In addition, the country lead advises on terms of references and facilitates the recruitment and management of staff and consultants relating to the country program activities.
Program Administration: Coordinating administrative processes in the country office together with the country team and WorldFish headquarters. The country lead will help clarify workflows and ensure national staff are able to carry out research efficiently, including timely reporting and administration of projects.
Country Strategy: Designing and leading the country strategy and operational plan together with the research team and in collaboration with key partners. The country lead will also oversee the monitoring and evaluation (M&E) to follow up the strategy and liaise with WorldFish headquarters M&E team for reporting and learning activities. The country strategy is reflective of research initiatives and projects, so the country lead will also assist project leaders in the preparation of technical and financial progress reports to financers and WorldFish headquarters as needed.
Partnerships: Communicating and championing WorldFish's work in Solomon Islands is an important role for the country leader, who will be expected to lead national partnerships through regular and committed communication and participation in planning meetings and events. In particular, the country lead will strengthen the collaboration and research integration with the Ministry of Fisheries and Marine Resources, the national host for WorldFish, as well as with Solomon Islands National University and Provincial Governments. In addition, the country lead will play a crucial role in supporting novel partnerships where aquatic foods can have a role to play in greater food system transformations. The country lead is therefore expected to actively promote cross institutional cooperation/collaboration and research with regional organizations, research centres, government and nongovernment agencies.
Research Impact : Collaborating in research and knowledge sharing activities such as policy support, organizational development and individual learning events including preparation of related information and learning materials. WorldFish's overarching theory of change, "how we make our research count", is through integration with partners that enable change. WorldFish is a research organization and the country lead will be supported by a team of national and international scientists that produce multi- and trans-disciplinary science and communications materials to be integrated with national planning for positive impact. The country leader contributes to training materials, scientific journal articles, technical manuals, and policy briefs as appropriate as well as acting as an advocate for WorldFish in local and international media.
Organizational Strategy: Participates in the international network of WorldFish country leads, which meets monthly to coordinate planning, share updates, and contribute to whole-of-organization strategy implementation. The country lead also supports the Regional Director SEAP on in-person functions for the Solomon Islands representing WorldFish, as well as in other processes associated to One CGIAR.
Resourcing: Participating in resource mobilization activities in accordance with the 2030 WorldFish strategy, drawing on established networks as well as identifying new research financing options.
Requirements
Master's degree with more than 10 years' experience in senior management work in international development/research, academia, government or non-government organization associated to a relevant field (aquatic systems, natural science, social or economic science and rural development).
Evidence of leadership in multi-disciplinary organizations with demonstrated program development experience.
Proven ability to integrate, inspire and develop multidisciplinary teams and manage talent, with strong commitment to promote diversity, knowledge sharing and staff development.
Demonstrated ability to establish and maintain strong and equitable partnerships.
Excellent interpersonal and relationship-building skills and ability to work collaboratively with people at all levels in a decentralized, respectful, multi-cultural, multi-disciplinary organization.
Working knowledge of Microsoft Office Suite (Word, Excel, Outlook & PowerPoint) and web-based management software.
Ability to effectively communicate a common vision to diverse internal and external stakeholders.
Self-motivated and enthusiastic, with an ability to work independently.
Minimum of 10 years' experience in Solomon Islands, or other country in the Pacific or Southeast Asia.
Uphold the highest ethical standards by inspiring trust and treat all people with respect and personal integrity.
Desired Skills and Experience
Proficiency of online web-based finance and management systems (e.g., OCS).
Must be fluent in Pijin English (Solomon Islands lingua franca), or committed to learn the language.
Familiarity with key policies related to fisheries, women's livelihoods, conservation and management of marine resources and agencies charged with their implementation.
Familiarity with regional strategies, such as the 2015 Noumea Strategy for Coastal Fisheries ("New Song").
Experience from working in regional organizations and initiatives, such as the Pacific Community (SPC).
Benefits
This position is open to both national and international applicants. Preference will be given first to Solomon Islands nationals, second to other Pacific Island nationals, and third to applicants from other countries. WorldFish offers a competitive remuneration package including comprehensive benefits, comprehensive insurance coverage for staff and eligible dependents, and pension/provident fund contribution.
Recruitment Process
Interviews are expected to be held in May / June 2022 and only shortlisted candidates will be notified and expected to attend the interview. The successful candidate should be available to commence as soon as possible for an initial three (03) years fixed-term contract, with a high probability of contract renewal depending on performance and funding situation. Due to the high volume of applicants for WorldFish positions, we appreciate all interest, but only shortlisted candidates will be notified.
How to Apply
Interested applicants are invited to submit the following information online latest by 09 June 2022:
A cover letter including a 2-page (max) description of why you are an ideal candidate and what you would bring to the role;
A current curriculum vitae;
Names and contacts (telephone and e-mail addresses) of three professional referees who are familiar with your qualifications and work experience. Your nominated referees ideally should have persons from each of the following categories: direct supervisor, internal peer and/or direct report. None of the referees will be contacted without your permission.
The screening will start immediately and will continue until the position is filled. Due to the high volume of applicants for WorldFish positions, we appreciate all interest but only short-listed candidates will be contacted.
Our Gender, Diversity and Inclusion Commitment
WorldFish has seven offices across Asia, Africa and the Pacific, with more than 400 staff and 27 nationalities who contribute to a dynamic multicultural work environment.
WorldFish is committed to promoting a work environment where diversity and inclusion is valued and we seek to have gender balance in the organization. We aim to also seek balance across other diversity dimensions.
People in WorldFish are treated equally irrespective of gender, ethnicity/race, national or social origin, disability, religion, political affiliation, age, family size, marital status or any other form of personal identity.
We are an equal opportunities employer and strongly encourage qualified women and men from developing nations to apply.
Click here to apply