The CGIAR System Council is seeking to appoint a Chair for its Standing Panel on Impact Assessment (SPIA)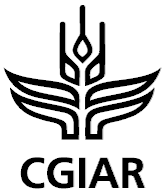 From
Published on

23.06.23
Download Vacancy Announcement
Position summary:
The CGIAR System Council seeks a qualified candidate to serve as Chair of its Standing Panel on Impact Assessment (SPIA). SPIA is an external, impartial standing panel of experts in impact assessment subject matters appointed by the System Council and accountable to it. SPIA works to increase coherence and alignment in the CGIAR's delivery against its CGIAR 2030 Research and Innovation Strategy.
In accordance with the May 2023 System Council-approved SPIA Operational Model and Workplan and Terms of Reference, SPIA is responsible for providing rigorous evidence of reach and causal impacts of CGIAR research and for providing independent strategic advice to the CGIAR System on (i) efficient and effective impact assessment methods and practices, including those measuring impacts beyond contributions to science and economic performance, and (ii) on innovative ways to improve knowledge and capacity on how research contributes to development outcomes. Impact assessment is vital within CGIAR as a way to ensure accountability and also to inform system learning and decision making. The new workplan comprises three pillars: 1) country studies of CGIAR research at the System level, 2) causal impact assessments in the 5 impact areas targeted by the CGIAR Strategy, and 3) use of rigorous evidence. More information may be found in SPIA's Terms of Reference.
SPIA operates based on multi-year workplans and budgets with a proposed budget for the 2023-2030 period of approximately between $4 and $6 million per year for research funding. A flexible funding model will allow add-on funding by System Council members for specific impact assessment studies. Based on the new Operational Model and Workplan, SPIA will consist of a core of at least 6 members, all of whom are nominated by the SPIA Chair upon the conclusion of the terms of current members and appointed by System Council. Additionally, the documents outline the central role played by the full SPIA panel in strategic advice and decision-making on its portfolio of independent evidence generation, paired with a decentralized implementation of the generation of independent evidence of research and impact, methodological development, and capacity strengthening.
The SPIA Chair serves for a term of 3 years with the possibility of renewal for one additional term. The position requires a minimum commitment of approximately 50 days per year.
The work of SPIA will be supported by the SPIA Professional Team, which will provide the technical and operational support to SPIA to implement its workplan and deliver its mandate. Staff will be administratively hosted at CGIAR Centers primarily in the Global South or as part of the CGIAR's Independent Advisory and Evaluation Service (IAES) in Rome. The SPIA Chair will normally be expected to work from their home base, with frequent virtual meetings and e-mail interaction with members of the Professional Team and IAES staff, as well as occasional in-person engagements. The SPIA Chair will work closely with the SPIA panel members and with the Professional Team's technical and operational staff. The Professional Team will handle all of the administrative work of SPIA and also provide the day-to-day management of SPIA programs.
Essential duties:
Provide strategic guidance and oversight to SPIA and its program of work in the three pillars;
Ensure key links between SPIA and the international academic community;
Represent SPIA in relevant internal and external fora, including System Council Meetings;
Nominate candidates for SPIA Membership for System Council approval;
Provide oversight and guidance of the technical performance of the SPIA Professional Team
Interested applicants are invited to discuss the position in more detail with the current SPIA Chair Karen Macours by sending an email request to SPIA-appointments@cgiar.org.
Required qualifications:
PhD in economics, agricultural economics, or related social-science field;
Outstanding record of research and publication on agricultural development and related policy issues;
Demonstrated expertise through publications or otherwise in rigorous methods for causal impact assessment and measurement;
Communication and networking skills in diverse cultural, disciplinary and stakeholder contexts;
Ability to work effectively in a cross-disciplinary environment;
Good knowledge of the institutional architecture of international agricultural research for development, and specific familiarity with CGIAR.
Eligibility:
Based on the conflict-of-interest policy of the CGIAR Independent Advisory and Evaluation Service persons will not be eligible to be appointed to SPIA, thus should not apply, if:
A current employee or executing a material consultancy with CGIAR, or have been employed by or served as a material consultant to CGIAR at any time during the two years prior to the date of application;
Actively serving on a CGIAR Board or any of its committees; or
Working directly in a Funder agency represented on the System Council.
Other eligibility may be considered during the process based on any potential perceived or real conflicts based on candidate's past and current personal and professional affiliations, in accordance with the conflict of interest policy.

Position summary:
Should any interested applicant wish to discuss the position in more detail with the current SPIA Chair Karen Macours before applying, please send an email request to SPIA-appointments@cgiar.org.
Interested candidates should send by 14 July 2023 to SPIA-appointments@cgiar.org the following 4 required documents:
1 page cover letter – stating the applicant's name, contact details, and briefly summarizing main areas of expertise and experience, and suitability for SPIA Chair role based on required qualifications;
Full curriculum vitae;
The names and contact information of three referees;
Declaration of past and/current involvement with CGIAR, and any potential perceived or real conflicts based on your past and current personal and professional affiliations, in accordance with Annex 2 of the conflict of interest policy.
Download Vacancy Announcement