The CGIAR Audit, Finance, and Risk Committee (AFRC)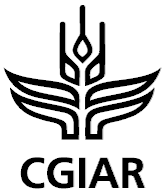 From
Published on

12.09.22
INTRODUCTION
The CGIAR Audit, Finance, and Risk Committee (AFRC)
The AFRC is a common Committee of the CGIAR System Board and of the Boards of the CGIAR Centers and Alliances who have adopted unified governance arrangements as part of One CGIAR.
The AFRC provides all Boards to which it reports with:
reasonable assurance of performance of internal audit for each of One CGIAR's legal entities;
delivery of independent external audit for Board approval;
reasonable assurance of the integrity of financial information;
oversight of systems of risk management, an internal control framework and an ethics framework; and
oversight of compliance with applicable laws, regulations and codes of conduct.
In addition, the AFRC provides the System Board with reasonable assurance of adequate internal audit capacity, governance, risk management and internal controls across CGIAR System – comprising of 12 Centers and the System Organization.
The Terms of Reference of the AFRC provides a detailed overview of the roles and responsibilities of the committee.
WHAT WE ARE SEEKING
CGIAR is seeking to fill one AFRC member vacancy to join other current serving members for an initial term of up to three years. The preferred commencement for the selected appointee is November 2022.
CRITERIA
CGIAR believes that diversity powers its innovation, contributes to excellence in its work and partnerships, and is critical for realizing its mission to deliver science and innovation that advance the transformation of food, land, and water systems in a climate crisis. Appointing persons to roles across CGIAR that reflect our global character is a priority. CGIAR encourages applicants from all cultures, races, colors, religions, genders, national or regional origins, ages, disability statuses, sexual orientations, and gender identities.
Candidates with origin, experiences and normal work environments from the following regions where CGIAR's work is focused are strongly encouraged to apply:
East & Southern Africa
West & Central Africa
South Asia
Southeast Asia & the Pacific
Central & West Asia & North Africa
Latin America & the Caribbean
To identify a suitable candidate to join CGIAR's AFRC, consideration will be given to individuals:
possessing solid financial acumen and industry experience;
having previous experience serving on an audit/risk/finance committee of a reputable global organization;
holding relevant professional qualifications in auditing, accounting, finance and/or business administration;
who are highly qualified experts in risk, ethics and legal, and compliance matters; and
bringing a minimum of 10 years' expertise.
No CGIAR Center or System Organization staff member may be appointed as a member of or expert advisor to the AFRC.  Additionally, any person serving as Chair of a CGIAR Board may not be appointed as a member of or expert advisor to the AFRC.
REQUIREMENTS FOR APPLICATIONS
Submission of applications are welcomed by close of business Paris time on Friday 30 September 2022 and should be submitted by email to cgiar-board-secretariat@cgiar.org with the 3 following required documents:
One page cover letter — stating the applicant's name, contact details, and briefly summarizing main areas of expertise and experience, and suitability for an AFRC member role based on the competencies listed;
Full curriculum vitae; and
Names and current contacts of three referees that may be contacted to provide a diverse view of your suitability to serve in this role.