Special Advisor to the Director General (ICARDA)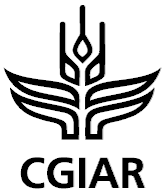 From

Icarda HR Team

Published on

21.03.22
Reports to: Director General
Location: The position will be based in one of ICARDA's duty stations preferably Lebanon or Egypt (Remote working arrangements may be considered).
Main purpose of position
Reporting to the ICARDA Director General and working closely with the members of the Senior Management Team and the Legal Counsel, the Special Advisor to the Director General provides high-level support and advice to the Director General, and acts as a primary liaison with internal and external stakeholders on matters pertaining to the Office of the Director General.
About ICARDA
The International Center for Agricultural Research in the Dry Areas (ICARDA) is a treaty-based international non-profit research organization supported by CGIAR.
ICARDA's mission is to reduce poverty, enhance food, water, and nutritional security, as well as environmental health in the face of global challenges including climate change. We do this through innovative science, strategic partnerships, linking research to development and capacity development that take into account gender equality and the role of youth in transforming the dry areas. ICARDA works in partnership with governments, universities, civil society, national agricultural research organization, other CGIAR Research Centers, and the private sector. With its temporary Headquarters in Beirut, Lebanon, ICARDA operates in regional and country offices across Africa, Asia and the Middle East. For more information: www.icarda.org
All CGIAR Centers are currently engaged into a reform process ("One CGIAR'") that will help ICARDA and CGIAR achieve better impact through more strategically integrated research, unified governance, an integrated structure and new research modalities across participating Research Centers. This transformation is supported by CGIAR donors who have committed to increased funding as a result of these reforms.
Main responsibilities
The Special Advisor to the Director General will have the following specific responsibilities:
• Monitor, analyze and synthesize information, emerging and future trends, and advise the Director General on substantive developments in the area of agricultural research for the CWANA region in coordination with the CGIAR's CWANA country managers.
• Working in close coordination with CGIAR and ICARDA partnerships and advocacy colleagues, plan and co-ordinate the Director General's partnerships, advocacy, and other high-level activities to promote CGIAR and ICARDA for future funding opportunities.
• Assist the Director General with the planning and preparation of their missions, including clear and succinct briefing material, documentation, and presentations.
• Prepare Director General's speeches and key points for a variety of fora, and draft executive correspondence, coordinating with relevant CGIAR and ICARDA functions as may be required.
Working with relevant ICARDA and CGIAR leadership and management, forecast and plan strategic opportunities for the Director General to engage with key CGIAR and ICARDA stakeholders.
• Facilitate the Director General's cross-functional communication for ICARDA staff.
• Monitor and provide regular updates to the Director General on anticipated CGIAR organizational changes and other initiatives.
• Research and support the Director General in overseeing emerging issues and matters addressed by CGIAR and ICARDA management to the Director General, including those of a sensitive or confidential nature, facilitate the appropriate referral or response and monitor these to their resolution.
• Participate as representative of the DG in the ICARDA Research Coordination Committee meetings and report back on proceedings.
• Act as the ICARDA focal point to the CGIAR Board Secretariat; draft, solicit timely clearance from the SMT and the Legal Counsel, and finalize all management documentation in coordination with the CGIAR Board Secretariat for meetings of the Board of Trustees.
• Act as the Secretary to the Senior Management Team with the assistance from the Executive Secretary to the DG, assisting the DG in scheduling meetings, coordinating the development of the agenda, and preparing and distributing minutes of the meetings.
Education, qualifications, and experience
Essential qualifications and competencies
• An advanced degree in a scientific discipline relevant to ICARDA, e.g., agricultural development, rural development, agricultural economics.
• Five to eight years of progressively responsible professional experience in the field of international agricultural development or related field, working in an international setting.
Knowledge of the issues related to ICARDA's
mission such as agricultural development, research for development, food security, sustainable agriculture, climate change.
• Outstanding interpersonal and communications skills, with the ability to communicate effectively with a variety of stakeholders and audiences at different levels and of different cultural and disciplinary backgrounds.
• Issues management and crisis communications experience.
• Excellent priority setting, planning, and organization skills.
• Ability to work effectively with a high degree of autonomy.
• Outstanding verbal and written English.
• Excellent skills in negotiation, networking, advocacy, and lobbying.
• High degree of tact, discretion, and good judgement to effectively manage sensitive and confidential issues.
• High political awareness and good judgment to handle sensitive and confidential matters.
Desirable qualifications and competencies
• Fluent in English with a high working level proficiency in Arabic or French.
• Work experience or qualifications in advocacy and/or executive communication.
• Knowledge of CGIAR.
Personal qualities
• Collaborative and team oriented.
• Strategic thinker.
• Ability to work effectively under tight deadlines and with a high degree of autonomy.
• An upbeat and enthusiastic attitude.
• Strong work ethic and integrity.
• Commitment to ICARDA's and CGIAR's mission.
Terms of appointment, salary and benefits as per IRS requirements
This is an internationally recruited position for which ICARDA offers an attractive compensation package, including a competitive salary, housing allowance, non-contributory retirement plan, medical insurance and leave provisions. All benefits are denominated and paid in US Dollars.
The successful candidate will be offered an initial contract of 3 years, renewable subject to continued need for the position and satisfactory performance. The first year will be probationary period. Possibility of the extension will be subject to merit and productivity of the staff, funding and continued need for the position.
How to apply
Please apply online at this link, by 15 April 2022 latest.
This is a reposting and previous applicants need not apply.
ICARDA is committed to increasing women representation in its workforce and strongly encourages applications from women.
Applications will be acknowledged, but only shortlisted candidates will be contacted.