Senior Legal Officer / Senior Legal Advisor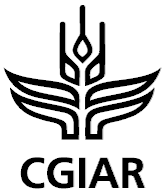 From
Published on

07.01.20
Position: Senior Legal Officer / Senior Legal Advisor
Grade: Grade 5/6
Duty Station: Montpellier, France
Closing Date for Applications: 2 February 2020
We are looking for a highly skilled legal professional to fill the exciting position of Senior Legal Officer/Senior Legal Advisor with the CGIAR System Organization. This position offers an exciting opportunity to contribute to a world free of poverty, hunger, and environmental degradation and to work with a small but dynamic team.
Under the broad oversight of the Director, Legal and Office Services in her/his capacity as the System Organization's General Counsel, the Senior Legal Officer/Advisor's core role is to provide proactive advice on legal issues so that the System Organization's activities are carried out efficiently, effectively and in compliance with relevant laws and in accordance with internal policies and procedures.
The main deliverables of this position are categorized into the following broad areas:
Advise and support the Executive Director and other units across the System Organization on any legal issues that may arise and in particular, on the legal, policy and risk management aspects of the organization's contractual relationships, intellectual property, and data protection issues;
Draft, negotiate and/or review agreements on behalf of the System Organization including agreements with host countries, funders, partners, vendors, and consultants;
When required, lead the negotiations for and/or provide pragmatic legal advice regarding legal disputes and/or challenges from third parties; and
Perform legal research and analyses and prepare legal opinions, studies, briefs, reports, and correspondence across a broad range of topics, including institutional rights and privileges.
Please find more information about CGIAR on our website: www.cgiar.org and in the Candidate Pack available here.
Requirements
Minimum education and experience:

Advanced university law degree (Masters or Masters' equivalent)
At least 8 years' post-qualification experience at a top-tier law firm and/or in an in-house legal department within a complex international facing corporation or not-for-profit organization, with experience in negotiating and drafting international transactions and multi-stakeholder grant agreements, corporate governance, and legal and regulatory compliance.
Proven working experience in drafting, reviewing and negotiating all types of contracts, including complex matters regarding the establishment and/or variation of multi-party financial instruments
Experience in advising parties regarding the statutory and other governance processes of complex organizations
Strongly preferred:

A specialization (major/post-graduate certificate) in intellectual property law and at least two years' experience in advising on complex issues in this area
A specialization (post-graduate certificate or other) in data protection law and at least one year's experience in providing legal advice in this area of law
Admission to an accredited bar association
Technical competencies:
Proven ability to deliver high-quality work in the context of a substantial degree of autonomy and responsibility in the approach to executing deliverables
Excellent communication skills in English, both verbal and written
Excellent analytical and problem-solving skills
Proficiency in the use of MS Windows-based software packages, including word processing, spreadsheets, and databases
Personal traits:
Integrity and credibility
Reliability and attention to detail
Confidentiality and discretion
Drive, self-direction, judgment and initiative
Appetite to tackle issues personally
Fast learner
Ability to develop and manage relationships with a broad range of stakeholders
For a detailed outline of the position, please refer to the Job Description available here.

Benefits
The selected candidate will be employed by the CGIAR System Organization. Appointments are typically for a fixed term of three years, with a possibility of renewal subject to the System Organization's needs and funding.
The CGIAR System Organization is an equal opportunity employer and offers competitive compensation with a favorable taxation arrangement in France, and comprehensive employee benefits including extensive insurance coverage, a retirement plan and relocation support where applicable.
Submitting your application:
As an organization, we are committed to fostering gender, diversity, and inclusion within our work spaces, and therefore especially encourage qualified women, vulnerable groups and applicants from diverse backgrounds to apply.
Please ensure that your resume and cover letter do not contain your marital status, age, or photograph and are in English. We regret that due to the volume of applications to be reviewed, documents provided in a language other than English will not be considered.
Note: All received applications will be acknowledged; however, only shortlisted applicants will be contacted.