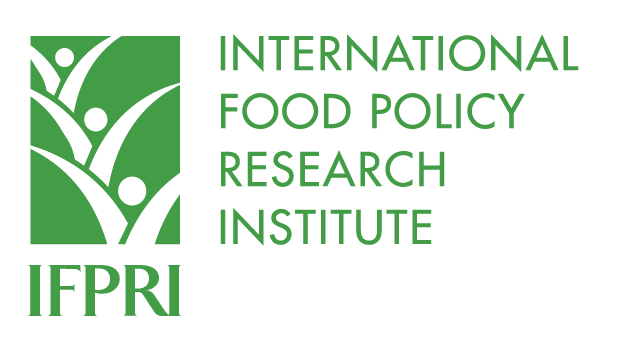 From
Published on

05.01.23
The Markets, Trade, and Institutions Division of the International Food Policy Research Institute (IFPRI) seeks a qualified candidate to fill the position of Senior Program Manager. The position will support the implementation, coordination and management of the Rethinking Food Markets and Value Chains for Inclusion and Sustainability CGIAR Initiative. This is a ONE-year, renewable appointment. This position is based at IFPRI headquarters in Washington, DC.
 Essential Duties:
Assist the Initiative Leadership team with the management and coordination of the initiative program across work packages and countries.

Monitor and manage work and financial flows for the Initiative leadership team. Support budget preparation and adjustments; act as a liaison with one CG center's focal point, ONECGIAR Project Coordination Unit (PCU), and ONECGIAR Finance. 

Support and follow up on key ONECGIAR processes, and ensure information is adequately disseminated. 

Support the Initiative MELIA expert in overseeing the quality and relevance of Initiative knowledge products, including data, tools, analyses, and communication materials, and provide guidance to relevant team members as necessary on planning and tracking of outputs and outcomes. 

Perform a range of project coordination tasks in support of the Initiative, including supporting the organization of Initiative events and gatherings, providing assistance with the development of Initiative communication products, and supporting and engaging with Initiative partners.

Contribute to the project's outreach to various external audiences including donor community, government officials, international and national research agencies, and CGIAR Centers

Assist with the preparation of high-quality presentation materials on the project's activities and progress; represent the Initiative at various technical workshops and meetings.
Required Qualifications:
Master's in the research discipline (such as Economics, Agricultural Economics, International Development, International Relations, or Business Administration) plus 8 years of relevant professional experience. 

Two years of management experience is required

Familiarity with software development lifecycle and experience in developing high-level and functional requirements; prior experience with data-centric information system

Working experience with programs focused on food markets, value chains, gender and youth inclusion, poverty reduction, nutrition, and agriculture in LMICs 

Demonstrated experience interacting with partners and stakeholders including donors, governments, non-governmental and UN organizations, researchers, and other stakeholders in LMICs   

Demonstrated ability to organize workshops and training

Demonstrated interpersonal skills to 1) responsibly manage projects in a multi-cultural environment, and 2) respectfully and efficiently coordinate projects with collaborators in developing countries and establish durable partnerships

Ability to multi-task in a fast-paced working environment; excellent organizational skills and attention to details

Fluency in written and spoken English; excellent professional writing and editing skills.

Ability to travel internationally as necessary.
Preferred Qualifications
Proficiency in a second language of the U.N. system

Preferred: experience working in at least some of the initiatives focus countries – Bangladesh, Ethiopia, Uganda, Nigeria, Uzbekistan, or Central America   
Physical Demand & Work environment:
Employee will sit in an upright position for a long period of time.

Employee will lift between 0-10 pounds.

Employee is required to have close visual acuity to perform activity such as: preparing and analyzing data and figures; transcribing; viewing computer terminal; extensive reading. 
IFPRI Washington D.C has a hybrid work environment that allows staff members a minimum of two days in-office work and three days remote work.
At IFPRI, we prioritize the health, safety and wellbeing of our employees, families, and friends.  In response to the increased transmissibility with recent COVID-19 variants, all US-based employees must be fully vaccinated for COVID-19 and provide proof thereof, as a condition of employment. Accommodations due to medical or religious exemptions will be considered.
Apply Here