Senior Manager, Standing Panel on Impact Assessment (SPIA)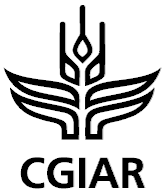 From
Published on

15.10.19
Background
The role of the newly formed CGIAR Advisory Services (CAS) Secretariat is to provide operational support for the Standing Panel on Impact Assessment (SPIA), the Independent Science for Development Council (ISDC), and the implementation of the CGIAR System's multi-year evaluation plan.
On behalf of the CAS Secretariat, Bioversity International is now seeking a qualified candidate to serve as a Senior Manager, Standing Panel on Impact Assessment (SPIA).
Role
The role of the CGIAR's Standing Panel on Impact Assessment (SPIA) is to:
Expand and deepen evidence of impact of CGIAR research investments on CGIAR Strategy and Results Framework (SRF) outcomes and associated Sustainable Development Goals
Support CGIAR's strong commitment to embed a culture of impact assessment into the System
The Senior Manager, Standing Panel on Impact Assessment (SPIA) is a critical role, requiring a highly skilled leader in the field of Impact Assessment of Agricultural Research for Development. The position holder will be an accomplished collaborator and results-oriented professional with a track record of impact assessment for delivering service, change and innovation in a complex partnership-based environment.
The Senior Manager (SPIA) will lead the SPIA related work stream within the CGIAR Advisory Services (CAS) Secretariat (in Rome) and work collaboratively with CGIAR System colleagues to ensure effective delivery of successive CGIAR System business plans.
Key Responsibilities
Under the overall direction of the Director of the CAS Secretariat, specific responsibilities include:
Delivery
Lead the process of development and review of the SPIA rolling multi-year work plan, in consultation with key stakeholders and under guidance of SPIA
Ensure delivery of the SPIA work plan to agreed high quality criteria and timelines, providing technical and strategic input and critical review and analysis
Ensure that SPIA is able to efficiently and effectively deliver on its mandate through clear, focused and actionable advice and other support
Facilitate the planning, commissioning and delivery of impact assessment activities (including studies) by the SPIA research team, and under guidance of the SPIA Chair
Facilitate the provision of technical and scientific analysis and advice by SPIA members to CGIAR funders and other System stakeholders
Implement due process to ensure the objectivity and independence of outputs generated in relation to SPIA work, developing and monitoring the implementation of standards, protocols, training and guidance documents in doing so
Act as Secretary to SPIA as and when required
Support SPIA in making priority recommendations to the CGIAR System
Advocacy and Capacity Building
Craft and execute communications and awareness raising strategies that build recognition of the importance of SPIA's work
Identify and operationalize opportunities to build impact assessment capacity, raising skill levels across the CGIAR system and beyond
Actively encourage the use of SPIA data by stakeholders inside and outside CGIAR, and obtain feedback from stakeholders about the data, liaising and overseeing arrangements with CGIAR centers and partners/other stakeholders
Take an active role in strengthening the CGIAR's Community of Practice on impact assessment
Financial and Human Resources Management
Manage staff and consultants relevant to the SPIA work stream ensuring effective management of team capacity and talent to successfully deliver on SPIA's and the Secretariat's mandate
Oversee and manage, in collaboration with the Program Manager, the overall budget and planning for the SPIA work stream within the CAS Secretariat, and manage key communications on this with relevant stakeholders
Co-ordination
Actively participate in planning sessions of the other CAS work streams, and initiate invitations on a reciprocal basis
As a member of the CAS Secretariat's senior team, support the Director to ensure that workload and quality is managed effectively across the Secretariat work streams
Communication and Engagement
Ensure SPIA findings and recommendations are translated into communication products and engagement events appropriate for key stakeholder groups
Lead the planning and organization of meetings of SPIA, its specialized panels and ad hoc workshops
Represent the SPIA work stream at meetings as required
Partnerships
Build and maintain a broad range of partnerships with national and regional research bodies, including advanced research institutions and the private sector
Qualifications and competencies
Essential qualifications and competencies
Advanced University Degree (PhD or equivalent) in Economics, Agricultural Economics, Agriculture, Natural Sciences, Social Sciences or related fields
Minimum of 10 years of relevant professional experience in Impact Assessment in a development, preferably agricultural development, context
Excellent English, both written and spoken
Proven experience and strong understanding of Impact Assessment for Research and Development
Commitment to multidisciplinary approaches to scientific work and ways of working
Strong skills in quantitative and qualitative analysis
Strong strategic, analytical, planning, budgeting, management and reporting skills
Excellent presentation and report writing skills
High proficiency in the use of MS windows-based software packages including word processing, PowerPoint, spreadsheets and databases
Ability to think strategically, and pragmatism to turn strategies into concrete actions
Ability to manage staff and consultants in a multicultural work environment, ensuring they deliver results on time, to agreed quality standards and budget
Performance-oriented working style, with a focus on continuous improvement
Excellent collaboration, relationship management and decision-making skills
Desirable qualifications and competencies
Experience of managing programs aimed at delivering outcomes for developing countries
Working proficiency (spoken and written) of another language is considered an advantage in terms of demonstrating cultural awareness of other cultures
Terms and conditions: This is an internationally recruited position. The salary is level 2, in a scale of 6 levels, with level 1 being the highest. Bioversity International offers an attractive remuneration package including a competitive salary, non-contributory retirement plan, medical insurance, housing allowance and leave provisions. All benefits are denominated and paid in US dollars. The initial contract will be for a period of 3 years, subject to a probationary period of 12 months, and is renewable based on performance and availability of funds.
Applications: Please apply online through Bioversity International Job Opportunities by clicking on the "Apply" button, completing the online application and attaching the required information, no later than 18 October 2019. Please note that in the application you are required to provide the contact details (address, telephone number and e-mail address) of at least three referees, whom we will contact for short-listed applicants.
For more information please contact Ira Vater, Program Officer, CGIAR Advisory Services Secretariat, at I.Vater@cgiar.org.
Bioversity International and the CGIAR System Organization are equal opportunity employers and strive for staff diversity.