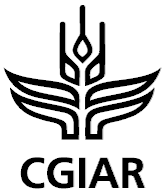 From

AfricaRice

Published on

17.08.23
JOB ANNOUNCEMENT
SENIOR GRANTS ACCOUNTANT
Ref: GSS/07/DFCS/2023/29
The Africa Rice Center (AfricaRice) is seeking a highly qualified Senior Grants Accountant who will be
based at AfricaRice Head Office in Cocody, Abidjan – Côte d'Ivoire. S/He will work under the
supervision of the Planning and Budget Manager.
About AfricaRice
The Africa Rice Center (AfricaRice) is a leading pan-African rice research organization committed to
improving livelihoods in Africa through strong science and effective partnerships. AfricaRice is a
CGIAR Research Center. It is also an intergovernmental association of 28 African member countries,
with headquarters in Côte d'Ivoire.
Position purpose
Under the supervision of the Planning and Budget Manager, the Senior Grants Accountant is
responsible for the overall financial management of grants as assigned from the Center's pool of
restricted grants.
Position responsibilities
He/she will undertake activities with specific tasks that include, but are not limited to:
• Maintaining complete record of project documents such as project contract, Letter of Agreement (LOA), Memorandum of Agreement (MOA), sub-agreement, and other materials relevant to the project and coordinating with Project Coordinators to ensure adherence to the financial implementation aspects of the project agreements;
• Reviewing requests for official mission authorizations, purchase requests, staff recruitment requests (regular, temporary, and consultant), fund transfers, and other transactions to ensure consistency with the work plan, availability of funds, and correct utilization of account to charge;
• Ensuring valid transactions are timely and properly recorded during month-end and year-end closing of books;
• Systematically reconciling accounts on a regular basis through review and verification of expenditures of projects to ensure adherence to budgetary requirements;
• Monitoring of funds utilization of grants and schedule of installments to ensure readily available up to date funding status information necessary for management decision;
• Analyzing the variances against approved budgets on a monthly basis and determine the main reasons for major variations and discuss corrective steps with the Project
Coordinators in close liaison with the PBM;
• Maintaining record of sub-agreements and pertinent documents related to NARS partners and/or collaborators; facilitating transfer of resources according to the terms of the subcontract; assisting NARS partners/collaborators' counterparts in preparing financial reports and monitoring compliance to reporting requirements as set forth in the sub-agreements;
• Liaising with Accounting in monitoring installments on grants to ensure up to date funding status and to minimize project pre-financing;
• Preparing, releasing, and following up on invoices as needed and monitoring receipts;
• Producing timely and accurate financial reports, statement of expenditures, financing
plan and forecasts, or other financial reports or information required by donors and/or stakeholders consistent with donor reporting template;
• Organizing the preparation of documents required to support the financial report for submission or as requested by donor and other internal/external users;
• Interacting with Project Coordinators to clarify issues on the financial reports and verification of its consistency with the technical report, answering queries, providing updates on the financial status such as over/under spending of the projects, and ensuring compliance to donor requirements;
• Calculating overhead and CG Cost Sharing Percentage (CSP) for period closing and prepare reports on CSP collections and ensure payment thereof;
• Providing annual budget information on new and existing grants for consideration in the Annual Budget Preparation process;
• Ensuring incorporation of project budgets in AfricaRice's financial system to monitor budget and control expenditures;
• Performing other relevant tasks that may be assigned by the supervisor.
Qualifications/Selection Criteria
Education:
Master's degree in business with a major in Accounting/Finance or Final stage of Certified or Chartered Accountant or equivalent accountancy professional qualification
Work experience and key competencies required:
• Minimum of five (5) years of progressive experience in accounting, financial management,
and/or administrative works or related fields at least two (2) years of which in a
senior/supervisory position.
• Experience in international non-profit organization or international NGO, is an advantage.
• Capacity to pay attention to details and accuracy
• Capacity to plan and organize, information, and task monitoring
• Capacity to analyze problems, judgment and problem solving
• Ability to work in a multicultural setting.
• Ability to work in a stressful environment and under pressure.
• Strong motivation to deliver accurate and timely reports.
• Strong knowledge of ERP systems (knowledge of AGRESSO will be a major advantage).
Languages
The candidate should be able to communicate fluently (orally and in writing) in English or French and have a good working knowledge of the other language.
Terms and Conditions
• This is a regional position;
• AfricaRice provides an attractive international salary and benefits package and a collegial and
gender‐sensitive working environment;
• The initial appointment is for two (2) years with the possibility for renewal based on
performance and availability of funding.
How to apply
1. To apply, click on the following link: http://jobs.africarice.org
2. Select the job title "Senior Grants Accountant"
3. Follow the step by step application procedure
Not later than 24 AUGUST 2023