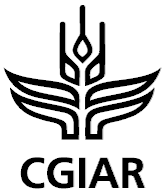 From

AfricaRice

Published on

30.06.23
JOB ANNOUNCEMENT
RICE AGRONOMIST
Ref: IRS/APS/DR4D/2023/18
The Africa Rice Center (AfricaRice) is seeking a highly qualified rice Agronomist who will be based
at one of AfricaRice stations/offices in West Africa including M'be station in Côte d'Ivoire; Sahel
station in Senegal; or IITA Ibadan, Abuja, or Kano in Nigeria. S/He will work under the supervision
of the Sustainable Productivity Enhancement Program Leader- Crop Ecophysiologist.
About AfricaRice
The Africa Rice Center (AfricaRice) is a leading pan-African rice research organization committed to
improving livelihoods in Africa through strong science and effective partnerships. AfricaRice is a
CGIAR Research Center. It is also an intergovernmental association of 28 African member countries,
with headquarters in Côte d'Ivoire.
Position purpose
Under the overall guidance and supervision of the Program leader, rice agronomist develops and
delivers sustainable intensification options for climate change adaptation in rice-based systems in
West Africa together with AfricaRice's partners as part of a multi- disciplinary research team.
Position responsibilities
Under the supervision of the Sustainable Productivity Enhancement Program Leader- Crop
Ecophysiologist, the rice Agronomist will undertake activities with specific tasks that include, but
are not limited to:
• Conduct strategic research to develop sustainable intensification options, which include soil
and nutrient, weed, and water management practices, machineries and newly developed rice
varieties as components in lowland and upland rice-based systems;
• Develop data-driven agronomic solutions on sustainable intensification options, such as
precision agricultural advisory and decision support tool;
• Contribute to out- and up-scaling of sustainable intensification options through capacity
development and development of knowledge tools;
• Engage with public and private partners including national agricultural research institutes for
testing, piloting, and dissemination of sustainable intensification options;
• Supervise technical staff and contribute to Centre's capacity building efforts and backstop
students, trainees and national partners;
• Publish research findings in peer-reviewed SCI journals;
• Contribute to Centre's resource mobilization efforts;
• Participate in in the center's risk management actions; and
• Undertake any other duties as required by the needs of the Center.
Qualifications/Selection Criteria
Education: PhD in agronomy or other related fields in agricultural sciences
Work experience and key competencies required:
• At least 5 years of relevant experience with agronomy research activities;
• Experience in on-farm and on-station research, and large-scale piloting activities with
partners;
• Advanced skills and demonstrated experience in quantitative data analysis;
• Working experience in developing countries/Africa/Asia; and
• Experience on capacity development and engagement with external partners
• Knowledge of digital agriculture including simulation modelling and decision support systems;
• Strong organizational/management skills in research and/or development projects;
• Demonstrated good technical report writing skills;
• Ability to work efficiently as a member of a multi-disciplinary team within AfricaRice and
across CGIAR centers; and
• Excellent written and verbal communication skills in English or French
Terms and Conditions
• This is an International recruited position.
• AfricaRice provides an attractive salary and benefits package and a collegial and gender sensitive work environment.
• The initial appointment is for three (3) years with the possibility for renewal based on
performance and availability of funding.
How to apply
1. To apply, click on the following link: http://eservices.africarice.org/application/index.php
2. Create an account if you are a new user, if not log on with your credentials to access active
vacancies
3. Select "Rice Agronomist"
4. Follow the step-by-step application procedure.
Only online applications will be considered (If you encounter any technical issue on the
career site during your application, or you are prevented to proceed with your
application until its final completion: Please kindly revert to us along with the
screenshot of the issue through this email: africariceHR@cgiar.org ). Applications
are not allowed through this email.
Not later than 14 July 2023
AfricaRice promotes equal opportunities and believes that the diversity of its staff contributes to
excellence. We thank all candidates, but only shortlisted candidates will be contacted. For more
information on AfricaRice, please visit our website at: www.AfricaRice.org