RFP: IT Research & Advisory Services (Deadline Dec 7)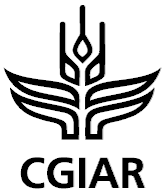 From
Published on

17.11.20
What we are seeking:
The CGIAR System Organization is seeking to engage an IT Research & Advisory partner to provide support for the large-scale IT services and solutions transformation that will be launched as part of the One CGIAR reform.
The contract will cover advisory services as well as access to IT research materials and tools to help accelerate the design and implementation of a new IT operating model for CGIAR.
The successful service provider will be appointed for an initial period of one year. Subsequent renewals will be subject to satisfactory performance on the contract. Prospective bidders should review the requirements listed below to determine their eligibility. All eligible firms are encouraged to participate.
Deliverables and timeline:
The primary focus of this engagement will be the responsive delivery of actionable independent insights tailored to the needs of CGIAR. The successful company will have experience advising non-profit organizations and supporting large scale transformation programs across all dimensions of information technology.
General tasks include:
Access to IT research resources to support and accelerate decision making including:
IT vendors and solutions evaluations
IT services and solutions assessments and implementation guidelines, templates, analytics, diagnostics, reports, presentations, playbooks
Webinars and live events
Trainings/certifications and dedicated technical advice for CGIAR IT team leaders
Specific tasks include:
Dedicated expert advice on organization-specific deliverables with deep expertise required in IT organizational design, IT policies, IT shared services and cost recovery, IT performance management, IT procurement and contract management, IT infrastructure standardization, IT risk management, information security, data science, data integration, business application delivery and digital transformation.
Participation in workshops during analysis and design project phases.
Schedule and Dates
The following schedule includes key milestones and their associated completion dates and is provided primarily for planning purposes. CGIAR System Organization may modify the project timeline at its discretion.

Draft contract terms are provided as Annex 1 to this request for proposals.
Proposal requirements:
The participating service provider should include in the proposal information about:
Company Profile
How analysis is performed, at what frequency resources are updated, whether research is peer reviewed, and how analysis accuracy is ensured;
Whether it provides a question-and-answer capability as a component of a subscription service;
Customer service approach, including communication methods, response times and Service Level Agreements;
How access to offerings is granted (e.g., whether by named individual or by concurrent usage), and the form of access by multiple individuals within any offering;
Terms of use for materials and information furnished; and
How subscriptions can be transferred.
The applicants must demonstrate prior experience and technical knowledge of large-scale IT services consolidation across a number of distributed structures.
Evaluation Criteria:
An internal review committee has been established to assess the proposals. All proposals will be evaluated on a two-step basis with the technical proposals and the financial proposals being evaluated separately to determine the best value for money. If shortlisted, the service provider will be invited to a virtual call to present its proposal.
The Evaluation Criteria to select the service provider will be as follows:

Who we are:
CGIAR is a global research partnership for a food-secure future. CGIAR science is dedicated to reducing poverty, enhancing food and nutrition security, and improving natural resources and ecosystem services. Its research is carried out by 14 CGIAR Centers in close collaboration with hundreds of partners, including national and regional research institutes, civil society organizations, academia, development organizations, and the private sector. These 14 Centers have more than 10,000 staff based in over 50 countries.
In 2020, CGIAR is embarking on an ambitious reform: One CGIAR. One CGIAR is a dynamic reformulation of CGIAR's partnerships, knowledge, assets, and global presence, aiming for greater integration in the face of the interdependent challenges facing today's world. It comprises (i) a sharper mission statement and impact focus to 2030, aligned with the Sustainable Development Goals; (ii) unified governance under a 'One CGIAR Common Board'; (iii) institutional integration, including more aligned management under an empowered Executive Management Team, common policies and services, and a unified country presence; (iv) a new research modality; as well as (v) more, and pooled, funding.
A key aspect of the transition to One CGIAR is institutional integration, including harmonization of CGIAR's policies and internal business services in Human Resources, Information Technology, Finance, Procurement, Communications and Resource Mobilization, and Research Performance and Results Management.
Please find more information about CGIAR at  www.cgiar.org.
How to submit a proposal:
Please submit a narrative proposal and a budget proposal as two separate documents to smo-bidding@cgiar.org. Both documents can be attached to the same email.
Narrative proposal will consist of no more than 10 pages using Microsoft Word or similar format, font size 11pt., margins no smaller than one inch.
Budget proposal will be presented using Microsoft Excel or similar format and consist of, at a minimum, the following line items: features included in the membership, number of seats by type of seat, number of on-site analyst days/workshops, list price, discount. The budget will be presented in US dollars.
All proposals must be received no later than Midnight (CET), December 07, 2020. Only electronically submitted proposals will be considered. Late proposals will not be considered. Shortlisted bidders will be contacted no later than December 09, 2020.