RFP: Breeding Management System (BMS) Development – IBP/ABEE Project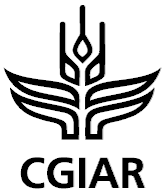 From

AfricaRice

Published on

06.11.20
RFP: Breeding Management System (BMS) Development – IBP/ABEE Project
Purpose of RFP
Within the context of this project we're looking at software engineering resources provided by a contractor to extend the four layers described above – primarily the service layer – to support data exchange between different BMS instances in terms of being able to seamlessly distribute study evaluations and resulting germplasm within a customizable federation of BMS instances. The vision is that interoperability would be achieved using exclusively the BrAPI standard for RESTFul APIs.
The Breeding API (BrAPI) project (https://brapi.org/) is an effort to enable interoperability among plant breeding databases. BrAPI is a standardized RESTful web service API specification for communicating plant breeding data. This community driven standard covers a variety of types of plant breeding data like germplasm management, field trials, and genotyping. These can be used independently or combined for added functionality.
In addition, there is an evolutive feature development driven by customer requests and support (bug fixing) component that will also be part of the scope of this project.
The BMS Development considered in ABEE will be a 3 years project, supported by an estimated total of 12 500 hours work over 3 years.
More Information (Document and Links) 
For more information go to:  http://www.africarice.org/
You can also obtain information by clicking on document below:
RFP for Breeding Management System Development.pdf
Bid Invitation Letter for Breeding Management System (BMS) Development.pdf
Deadline for submitting bids: 06 December 2020 at 4:00 Abidjan Local Time