Research Lead for CCAFS Flagship Program on Climate Services and Safety Nets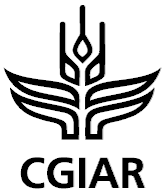 Description
The International Research Institute for Climate and Society (IRI) of Columbia University invites applications for a Research Scientist/Senior Research Scientist position, to lead the 'Climate Services and Safety Nets' Flagship of the CGIAR Research Program on Climate Change, Agriculture, and Food Security (CCAFS). The position will be located at the Lamont Campus of Columbia University.
The primary responsibilities will be to: 1) Provide continuity of vision and leadership for the Flagship grant, and share responsibility for integrating Flagship research into the overall CCAFS program and into CCAFS regional programs; 2) Ensure overall Flagship coherence and deliver on the Flagship grant outcomes; 3) Provide intellectual leadership in developing the knowledge, methods, capacity, and evidence needed to design interventions that help smallholder farmers to implement climate-resilient livelihood strategies; 4) Build strong cross-regional coherence and synergies and provide expertise to ensure quality of outputs and outcomes; 4) Seek out additional sources of funding to complement the Flagship grant. Appointment will be at the RS or SRS level commensurate with experience.
Field(s) of Specialization
Climate Services and/or Safety Nets
Minimum Qualifications
Applicants must have a PhD degree in agricultural economics, agricultural engineering, agrometeorology, agronomy or another field related to agricultural and/or environmental sciences and demonstrated international standing in issues related to climate variability and change, agriculture and food security. At least six years of postdoctoral experience is required for Research Scientist or ten years for Senior Research Scientist, as well as a strong publication record.
Demonstrated competency in communication and strong interpersonal skills, including extensive ability to motivate, inspire and promote team-work through negotiation and consensus-building.
Interest and experience in ensuring that science outputs lead to expected outcomes and impact.
Familiarity with the research agendas of the CGIAR and related international programs.
Fluency in English, both written and spoken.
Preferred Qualifications
A good working knowledge of other major international languages would be a considerable advantage.
Location
This position is located in Rockland County, NY at the Lamont Campus of The Earth Institute at Columbia University.
Proposed start date
May 1st, 2019
About CCAFS
The CGIAR Research Program on Climate Change, Agriculture and Food Security (CCAFS) grant is a major collaborative endeavor among CGIAR international agricultural Centers and numerous partners. CCAFS was launched in 2011 and will continue at least until the end of 2021. For further details, please consult: https://ccafs.cgiar.org/
The overall goal of CCAFS is to catalyze positive change towards climate-smart agriculture, food systems and landscapes, and thereby contribute to poverty alleviation, food and nutritional security, and natural resources management. CCAFS currently focuses on five regions – Latin America, West Africa, East Africa, South Asia and Southeast Asia. Research is closely linked with partner activities to stimulate policy and farm-level change. CCAFS works with implementing partners, local organizations, and climate risk management service providers to build field-based evidence and to understand how to strengthen institutions and services through better use of climate information. It also works with policy partners to understand what works for coordinated policy and governance, as well as with large agencies and companies driving implementation, to understand what works for investment to reach scale.
About the position
The Flagship Leader will be appointed by International Research Institute for Climate and Society (IRI) and will report to senior management in IRI as well as being accountable to the CCAFS for meeting programmatic objectives of the grant. This position is assisted by a full-time program manager.
Appointments are made on a fiscal year basis and are eligible for renewal each July 1, contingent upon performance and funding.
Columbia University benefits are offered with this Officer of Research appointment.
The successful candidate will form part of IRI's multidisciplinary team of scientists engaged in its mission to enhance society's capability to understand, anticipate and manage the impacts of climate in order to improve human welfare and the environment, especially in developing countries. The IRI is a catalyst for the research, creation and provision of science-based outcomes that address climate risk. Our approach is based on collaborative partnerships with local, national, regional, international, public and private institutions facilitating the open exchange of ideas, information, and technology between many disciplines and regions.
How to apply
Deadline to apply: Search will remain open for at least 30 days after the ad appears and will continue until the position is filled.
What to submit:
Submit a cover letter not to exceed three pages, including: a) vision for taking this Flagship forward, (b) what would be achieved after 12 months in the post, © why you see yourself in a leadership position such as this one, and (d) current or recent project participation.
A curriculum vitae
Names and full contact details of at least three referees, including telephone and email address. Further references may be requested.
A detailed statement of research interests (2-5 pages).
Copies of 3 to 5 selected publications in a relevant topic by the applicant. (May upload to Writing Samples and Document 1 and 2).
Additional items may be required – please see list on website linked below.
Where to apply: Prospective candidates must apply online through the Columbia University website.
Columbia University is an Equal Opportunity/Affirmative Action employer —Race/Gender/Disability/Veteran.
Contact
For additional information about the position, please contact Alison Rose at arose@iri.columbia.edu.