Research Associate - Agricultural Economics (ICARDA)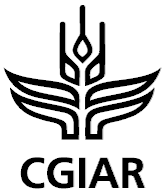 From

Icarda HR Team

Published on

29.03.22
Reports to: Senior Natural Resources Economist
Location: Tunis, Tunisia
Main purpose of position
Working closely with the Agricultural Resources Economist in the ongoing socioeconomic activities conducted by ICARDA in Tunis office and in the Arabian Peninsula Regional program (APRP). The Research Associate will support various research activities across ICARDA bilateral projects and will be responsible for design and implement quantitative and qualitative socio-economics research and
collect and analyze a broad range of primary and secondary social, economic, market value chain and policy research data using standard statistical software.
About ICARDA
The International Center for Agricultural Research in the Dry Areas (ICARDA) is a treaty-based international non-profit research organization supported by CGIAR.
ICARDA's mission is to reduce poverty, enhance food, water, and nutritional security, as well as environmental health in the face of global challenges including climate change. We do this through innovative science, strategic partnerships, linking research to development and capacity development that take into account gender equality and the role of youth in transforming the dry areas. ICARDA works in partnership with governments, universities, civil society, national agricultural research organization, other CGIAR Research Centers, and the private sector. With its temporary Headquarters in Beirut, Lebanon, ICARDA operates in regional and country offices across Africa, Asia and the Middle East. For more information: www.icarda.org
All CGIAR Centers are currently engaged into a reform process ("One CGIAR'") that will help ICARDA and CGIAR achieve better impact through more strategically integrated research, unified governance, an integrated structure and new research modalities across participating Research
Centers. This transformation is supported by CGIAR donors who have committed to increased
funding as a result of these reforms.
Main responsibilities
The incumbent will:
• Undertake field research activities with a high degree of autonomy,
• Collection, entry, cleaning and processing of primary and secondary data,
• Assist in data analysis using appropriate statistical and econometric software,
• Conducting literature review on agricultural economics related subjects with special focus on desert farming system,
• Draft research papers and prepare technical reports, guidelines, tools, briefs and scientific presentations,
• Assist in converting technical manuals on socio economics into interactive training and technology promotion modules,
• Contribute to capacity development activities and prepare training materials and other documentation, as required,
• Ensure quality technical reporting that includes preparation and timely submission of progress and annual technical reports,
• Perform other duties as assigned by the supervisors.
Education, qualifications, and experience
• Master's degree in economics, agricultural economics, or related field,
• At least 7 years relevant experience in developing countries,
• Experience in publishing in peer-reviewed journals,
• Professional skills in qualitative and quantitative analytical methods used for social and
economic science research,
• Knowledge of the software used in agricultural economics research analysis (SPSS, E-Views,
Stata, R, etc.),
• Experience in conducting surveys, focus groups discussion (FGD's), managing, analyzing, and
interpreting data,
• Knowledge in preparation, and delivering scientific technical reports, policy briefs, and ISI
journal articles,
• Excellent written and verbal communication in English,
• Knowledge of Arabic and of the desert farming systems would be desirable.
Terms of appointment, salary, and benefits
This is a nationally recruited position available for Tunisian nationals for which ICARDA offers an attractive compensation package including a competitive salary, medical insurance, 30 days of annual leave, five months' maternity leave, 15 days' paternity leave.
The successful candidate will be offered an initial contract of 2 years, of which the first 6 months will be a probationary period.
Subsequent employment is determined based on the performance, the availability of funds and continued need for the position.
How to apply
Applicants are required to submit their applications online at this link by 22 April 2022 latest.
ICARDA is committed to increasing women representation in its workforce and strongly
encourages applications from women.
Applications will be acknowledged, but only shortlisted candidates will be contacted.