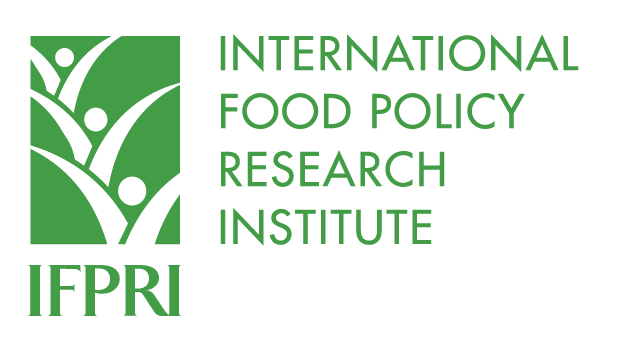 From
Published on

09.03.21
Job Summary:
The International Food Policy Research Institute (IFPRI) seeks a Research Analyst for a full-time one-year, renewable appointment in its Poverty, Health and Nutrition Division (PHND). This position will primarily provide support to multiple research projects in the Women's Empowerment in Agriculture Index (WEAI) and gender research portfolio in PHND. The position is based at IFPRI headquarters located in Washington DC and is renewable depending on performance and funding. Final grade level will be determined by number of years of relevant work experience.
Essential Duties:
Specific duties and responsibilities include but are not limited to:
Support research on gender-sensitive agricultural development projects
Assist with development of survey instruments and analytical tools
Assist with field implementation of survey activities (training survey enumerators, preparing documentation, etc.)
Co-lead trainings for data collection in different countries
Lead trainings and provide technical support on the use of the WEAI family of instruments
Interact with collaborators and project partners
Conduct data analysis and contribute to the write up and interpretation of the results
Co-author and edit reports and publications
Assist in maintaining applicable websites, annotated bibliographies and/or project inventories
Develop data documentation manuals or other learning materials
Assist in managing and cleaning household survey data
Assist in conducting literature reviews & synthesis
Assist in preparing large datasets for public access
Other duties as assigned
Required Skills:
Research Analyst I: Bachelor's degree plus two years of relevant professional experience or Master's degree in a social science (economics, sociology, or anthropology), international development studies, nutrition, public health, or a closely related field

Research Analyst II: Master's degree plus minimum three years of post-master's relevant experience

Strong background in gender research in developing countries
Experience conducting social science fieldwork and data collection
Experience with data management and advanced quantitative analysis skills using software packages (e.g., Stata or R)
Experience interpreting and communicating the results of data analysis
Experience in undertaking literature reviews
Fluency in written and spoken English
Strong writing skills
Organized and self-motivated; able to work with minimal supervision
Ability to work in an interdisciplinary environment with multicultural teams
Ability to work with a remote team
Demonstrated ability to multi-task as needed, consistently meet deadlines and manage time well
Demonstrated professional level of attention to detail and accuracy of work
Ability to work independently, with initiative and minimal supervision
Willingness to travel from 20 to 30 percent of time (subject to COVID-19 health guidance)
Preferred skills:
Knowledge of nutrition and background in nutrition; nutrition-sensitive agriculture; maternal and child health; and/or water, sanitation, and hygiene interventions in low-income settings
Experience conducting qualitative data collection (e.g., semi-structured interviews, focus group discussions, key-informant interviews) and qualitative data analysis with software such as NVivo
Experience developing instruments for and conducting cognitive interviewing to help improve the quality of survey instruments
Training and experience in methods for designing and conducting causal impact evaluations, including randomized controlled trials (RCT), and other methods
Fluency in languages other than English with a preference for languages spoken in the team's primary areas of work, i.e., Spanish, French, and languages indigenous to South Asia and Africa South of the Sahara
Experience with NGO monitoring and evaluation systems
Experience leading online trainings and/or adult learning programs
Physical Demand & Work environment:
Employee will sit in an upright position for a long period of time.
Employee will lift between 0-10 pounds.
Employee is required to have close visual acuity to perform activities such as: preparing and analyzing data and figures; transcribing; viewing computer terminal; extensive reading.
To Apply:
External Candidates: Click on the following link to access the Research Analyst I/II job application.
https://phf.tbe.taleo.net/phf04/ats/careers/v2/viewRequisition?org=IFPRI&cws=43&rid=2346
The International Food Policy Research Institute (IFPRI) is an equal employment opportunity employer – F/M/Disability/Vet/Sexual Orientation/Gender Identity.