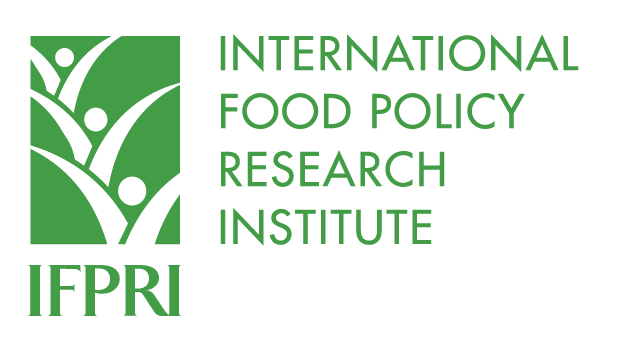 From
Published on

24.10.23
Job Summary:
The International Food Policy Research Institute (IFPRI) seeks a Research Analyst (RA) I/II for a full-time one-year, renewable appointment in its Foresight and Policy Modeling Unit (FPM). The RA will provide support to IFPRI's country modeling team in a broad range of areas, including research support, data and statistical analysis, economic modeling, communication and dissemination, and capacity strengthening. The country modeling team conducts policy impact analysis and supports policy and investment prioritization in developing countries in Africa and Asia using economywide models and other analytical tools. The position is based at IFPRI headquarters in Washington DC and is renewable depending on performance and funding. Final grade level will be determined by the number of years of relevant work experience.
Essential Duties:
Specific duties include, but are not limited to:
Conduct literature reviews and syntheses; assist in editing and/or co-authoring discussion papers, donor reports, and other knowledge or information products, including websites and blogs.
Assist in analysis of a wide range of data sources, including household and firm surveys, government financial statistics and budgets, national accounts data, international trade statistics, and balance of payments data; produce associated metadata or data documentation files.
Assist with development of research instruments and analytical tools; develop associated model documentation and manuals; conduct statistical, econometric, or modeling analysis and interpret results.
Organize and/or participate in technical or dissemination workshops in virtual or in-person settings at headquarters or in the field.
Other duties as assigned.
Required Qualifications:
At the Research Analyst I level, bachelor's degree in economics, Agricultural Economics, Statistics, Public Policy or a closely related field plus two years of relevant experience, or Master's degree in above mentioned fields.
o   At the Research Analyst II level, Master's degree in the above-mentioned fields plus three years of relevant post Master's work experience.
Demonstrated experience in coordinating fieldwork activities and/or supporting research in a developing country setting, especially in Africa and/or Asia.
Demonstrated ability to present research findings to funding agencies, government officials, and other interested parties.
Excellent writing skills and analytical mind; demonstrated ability to conduct literature reviews for academic publications or research reports.
Demonstrated ability to support quantitative data analysis, undertake statistical and/or economic modeling analysis, and interpret findings; experience in statistical and programming languages such as Stata and/or GAMS.
Strong interpersonal skills and experience working in a team-oriented, multi-cultural environment; ability to work independently, with initiative and minimal supervision; ability to multi-task, meet deadlines, and manage time well.
Demonstrated fluency in written and spoken English.
Ability to travel internationally.
Preferred Qualifications:
Previous exposure to and understanding of social accounting matrices (SAMs) for developing countries.
Previous exposure to simulation modeling, including economywide computable general equilibrium (CGE) modeling conducted at country or subnational scales; and/or demonstrated aptitude to support statistical or econometric analysis using household or firm surveys.
Proficiency in a second language of the U.N. system
 Physical Demand & Work Environment:
Employee will sit in an upright position for a long period of time.
Employee will lift between 0-10 pounds.
Employee is required to have close visual acuity to perform activities such as: preparing and analyzing data and figures; transcribing; viewing computer terminal; extensive reading.
IFPRI provides research-based policy solutions to sustainably reduce poverty and end hunger and malnutrition. The Institute conducts research, communicates results, optimizes partnerships, and builds capacity to ensure sustainable food production, promote healthy food systems, improve markets and trade, transform agriculture, build resilience, and strengthen institutions and governance. Gender is considered in all of the Institute's work. IFPRI collaborates with partners around the world, including development implementers, public institutions, the private sector, and farmers' organizations. IFPRI is a member of the CGIAR Consortium.
IFPRI offers a multicultural, collegial research environment with competitive salary and excellent benefits. IFPRI is an international and equal opportunity organization and believes that diversity of its staff contributes to excellence.
IFPRI Washington D.C has a hybrid work environment that allows staff members a minimum of two days in-office work and three days remote work.
To Apply:
Internal Candidates – Please send cover letter & resume – via email – to Elisabeth Gavin/ Milcah Prasad.
External Candidates – Click here to access the Research Analyst I/ II position: