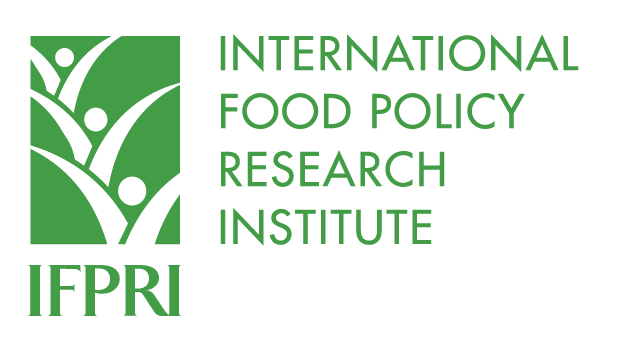 From
Published on

22.03.22
Job Summary:
The International Food Policy Research Institute (IFPRI) seeks to hire a Research Analyst for full-time one-year, renewable appointment in its Poverty, Health and Nutrition Division (PHND). The successful applicant will provide support to research projects in the division's exciting portfolio of research around social protection, nutrition, and gender dimensions of wellbeing. This includes rigorous impact evaluations of innovative pilot programs and testing modalities for programs operating at scale. This research focuses on projects in Aiafrica and South As. This position is based at IFPRI headquarters located in Washington DC and is renewable based on performance and funding. Final grade level will be determined by level of education and years of relevant work experience. Review of applications will begin on or around April 15, but the position will remain open until filled.
Essential Duties :
Specific Duties include but are not limited to:
Assisting with the development and implementation of quantitative surveys in developing countries, including sampling, questionnaire development, field team training (in person when feasible, based on COVID-19 health guidance; or remotely) and development of software applications for recording interview responses on tablet computers
Organizing, cleaning, and manipulating large household data sets
Collaborating with the research team on analysis of household survey data
Contributing to project reports and other deliverables, including by preparing tables and graphs, and drafting report sections
Supporting analysis for research papers for submission to peer-reviewed journals
Traveling to support survey data collection and meet with project partners

 

(as feasible, based on COVID-19 health guidance)
Assisting in preparing large datasets for public access
Other duties as assigned, including literature reviews
Required Qualifications :
Education:

Research Analyst I:

 

Bachelor's degree plus two years of relevant professional experience or Master's degree in economics, agricultural and applied economics, public policy, nutrition, or a closely related field
Research Analyst II:

 

Master's degree in one of the above fields plus minimum of three years of relevant experience post-Master's degree

Demonstrated experience working with large quantitative data sets (data cleaning, management, analysis, etc.)
Advanced Stata skills, including programming
Experience interpreting and communicating the results of data analysis
Ability and willingness to travel overseas (as feasible, based on COVID-19 health guidance)
Fluency in written and spoken English
Demonstrated ability to multi-task, consistently meet deadlines and manage time well
Demonstrated professional level of attention to detail and accuracy of work
Ability to work independently, with initiative and minimal supervision
Preferred Qualifications :
Training and experience in methods for designing and conducting causal impact evaluations, including randomized controlled trials (RCT), and other methods
Experience in survey design, questionnaire design, and conducting and supervising household surveys in developing countries; field experience on research projects related to gender, nutrition, social protection or agriculture.
Experience with designing survey instruments using CAPI software packages (Survey CTO, CSPro, Survey Solutions, etc)
We seek applicants who preferably meet at least one of the following qualifications:

Experience with the collection, cleaning, and analysis of 24-hour dietary recall data, including the calculation of usual intake and probability of nutrient inadequacy.
Experience with cleaning and analyzing household food and non-food consumption and expenditure, including the creation of household consumption aggregates, household energy and nutrient consumption, and unit prices.
Research coordination for large experimental impact evaluations in the field, including overseeing implementation of study designs, sampling and data collection

Knowledge of regression methods
Demonstrated strong writing skills
Experience working in developing countries
Fluency in languages other than English, with a preference for Arabic, Portuguese or French.
Physical Demand & Work environment:
Employee will sit in an upright position for a long period of time.
Employee will lift between 0-10 pounds.
Employee is required to have close visual acuity to perform activity such as: preparing and analyzing data and figures; transcribing; viewing computer terminal; extensive reading.
Apply here.