Request for Quotation: Physical Security Assessment and Improvement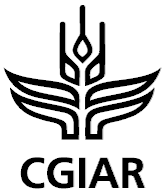 From
Published on

27.09.21
What we are seeking:
The CGIAR System Management Office is located at 1000 avenue Agropolis, in Montpellier, France. It hosts about 50 staff members. The Organization is committed to providing a safe environment for its staff and collaborators, as well as protecting the building it operates from and its assets.
As a follow up to a recent incident management audit report and recommendations, the System Organization is seeking an expert to lead improvements to office and building security.
Deliverables and timeline:
Working with the Office Services Coordinator and under the overall supervision of the Senior Manager, Human Resources, the Consultant will be required to deliver on the specific tasks listed below by 31 December 2021.
The scope of work will be limited to the System Organization building (System Management Office) in Montpellier, France.
Expected deliverables:
Physical office security and safety assessment, and a report that outlines threats and vulnerabilities, strengths and weaknesses or existing mitigation measure, clear recommendations with a proposed action plan (including cost estimates) to address residual risks;
Recommendations to improve the existing physical security risk assessment tool;
Improved or new office physical security policies, procedures  plans, and rapid response protocols, based on a review of existing material.
Assessment of existing safety and security roles & responsibilities assigned to staff, identification of  gaps and recommendations on how fill them;
Identification of priorities and delivery of training for the Crisis Management Team (4 staff);
Review of the Crisis Management Team (CMT) terms of reference and composition and proposed improvements, including on authorities and accountabilities;
Identification of potential gaps in the existing security services contract, and recommendations for improvements.
The outputs of this assignment will include:
A report as indicated in a) above
Clear ToRs for the recommended security function and associated roles
Clear ToRs for the Crisis Management Team
A full package of tailored plans, policies, procedures and rapid response protocols related to building physical security and safety
Training material for all Staff
Delivery of training for the Crisis Management Team
A full security audit that can be used to improve physical security controls, risk management, and the tendering of a security services contract.
Timeline:

Competencies and experience:
The consultant should have proven significant expertise and experience in the following areas:
Building physical security and safety assessment and management.
Building physical security and safety risk management
Ability to communicate effectively in English, including the ability to deliver training to staff
Evaluation Criteria:
Quotations will be evaluated based on the following dimensions.
Competencies and Experience (50% weighted)

Consultant's prior experience relevant to the proposed scope of work as evidenced by examples of similar work;
Background and feedback from clients' references.

Cost – Total cost (50% weighted)

Clarity and relevance of cost proposal, including any alternative fee structures (i.e. fee caps, blended rates, fixed rates, pro-bono elements, or other reduced fee arrangement, etc.).
Value for money as perceived by the CGIAR System Organization in the context of operating in a not-for-profit sector.
The CGIAR System Organization reserves the right to consider proposals in whole and in part, and to propose the appointment of one or more applicants to the project in the form of a new consortia for delivery of the project with an identifiable project lead.
Who we are:
CGIAR is a global research partnership for a food-secure future. CGIAR science is dedicated to reducing poverty, enhancing food and nutrition security, and improving natural resources and ecosystem services. Its research is carried out by 13 CGIAR Centers.
Please find more information about CGIAR at  www.cgiar.org.
How to submit a Quotation:
Please submit a description of services and associated fees to smo-procurement@cgiar.org.
The quotation will be presented in Euros.
All proposals must be received no later than Midnight (CET), 8 October 2021. Only electronically submitted proposals will be considered. Late proposals will not be considered. The successful bidder will be contacted no later than 10 October 2021.