Request for Proposals: Travel Management Services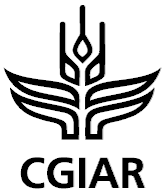 From
Published on

29.11.19
What we are seeking:
The CGIAR System Organization (SO) is seeking to appoint a Travel Management Company (TMC) that can provide comprehensive travel management services to meet our global business travel needs.
The contract will cover the provision of travel management, events, and related services and shall include, but not limited to: airline ticketing, booking and related services (airport transfer, hotel reservations, visa services, travel insurance, car rental, and conference arrangements) at cost-effective rates for the CGIAR System Organization.
The successful company will be appointed for an initial period of two (2) years. Subsequent renewals will be subject to satisfactory performance on the contract. Prospective bidders should review the requirements listed below to determine their eligibility. All eligible firms are encouraged to participate.
Deliverables and Timelines:
Specific Services include:
Reservation and Ticketing
Booking and ticketing domestic and international air, rail, and other travel from the CGIAR System Organization.
Prepare itineraries, formal quotations and issue tickets on the main airlines operating the route, based on the CGIAR System Organization travel policy, including advice of baggage and ticket restrictions, travel times, and other relevant trip details.
Provide Charity fares when available.
Air tickets shall be issued only on approved ticket stock of the International Air Transportation Association ("IATA") or ticket stock of recognized, reputable airlines as approved by the SO.
Link TMC's travel management system to the International SOS Travel tracker.
Travel Advisory Services:
Provide travel information on countries to be visited, including visa (based on the traveler's profile) and inoculation requirements.
Support:
Provide 24/7 live support, 365 days a year in English
Proven excellence in customer service and response times during and after business hours.
Travel Management System:
Provide the latest technology in online booking tools with the ability to customize the SO travel policy and approval workflows.
Provide a simple solution for the creation and management of traveler profiles.
Reporting and Reviews:
Produce monthly and annual reports of transactions, including itinerary, tickets issued, refunds, unused tickets, and other travel information.
Produce monthly on-line reports according to CGIAR System Organization travel metrics (to be provided upon request).
In conjunction with CGIAR System Organization staff, conduct periodic reviews of information related to TMC performance and booking practices, and suggest process adjustments.
Management:
A dedicated Account Manager, who is proactively engaged in problem-solving, identifying cost savings solutions, and able to guide the SO on best practices and industry benchmarks.
Proved ability to accurately track trip information throughout the life of the booking, including email threads, documents, etc.
Use of credit cards Business Travel Accounts (BTA).
Other optional services:
Booking and reservation of accommodations using the Global Distribution System (GDS) and other channels providing the best rates available.
Visa arrangements and support services.
Management of loyalty programs.
Group bookings.
Provide services of organization of business meetings and conferences.
Able to offer or partner with integrated expense management system providers.
Deliverables
Through the travel management company, CGIAR System Organization seeks to achieve the following important business benefits:
Improved traveler satisfaction
Adherence to travel policies/regulations
Reduced paperwork burden for travelers and travel approvers, improved online tools
Improved efficiency around travel activities (traveler and administrative)
Cost savings (direct travel costs and indirect human resource costs)
Increased travel benefits (through participation in a corporate level business frequent flyer programs)
Our estimated travel and events budget is between $1M and $1.5M per annum.
Timeline:
29 Nov 2019 – Issue RFP
17 Jan 2020 – Deadline for submission of proposals.
Feb 2020 – Service provider selected and informed by CGIAR System Organization
Feb 2020 – Agreement with service provider signed
Feb 2020 – Services starting date.
Download Request for Proposal (PDF)
Qualifications and Capabilities:
The TMC must:
be registered by IATA (Attached copy of IATA Certification)
Have experience providing similar services to International Organizations, NGOs, Embassies and other Multinational Organizations.
Have at least three (3) years of operations.
Demonstrate that the composition and professional capabilities of the proposed team are suited to the scope of work and that members are fluent in English.
Provide at least three (3) references for current contracts with contact names, email addresses, and phone details.
Ability of the firm to expand the scope of services and/or provide global services.
Evaluation Criteria:
An internal review committee has been established to assess the proposals. Following receipt of the proposals, the committee will analyze the proposals, and if shortlisted, the company will be invited to a virtual call to present their proposal.
The Evaluation Criteria to select the service provider will be as follows:
Company profile: 10%
Technical Proposal: 50%
Cost: 40%
The Technical Proposal should include:
Company profile
Adoption of new technologies
Service offering and methodology
Demonstrate experience in the provision of travel management services
Qualification and capabilities of the proposed account management team.
List of three clients with contact details for which a similar set of services are currently being provided.
For Cost Estimates:
Provide detailed pricing per transaction or other modality used by the TMC, including any additional or ancillary costs and why the proposed pricing model is best for the CGIAR System Organization.
Outline any other additional services and products that may have additional costs.
Provide a sample report with any backup documentation that would normally accompany the invoice.
Describe any value-add services or amenities that will be available to the CGIAR System Organization and related entities
Who we are:
CGIAR is a global research partnership for a food-secure future. CGIAR science is dedicated to reducing poverty, enhancing food and nutrition security, and improving natural resources and ecosystem services. Its research is carried out by 15 CGIAR Centers in close collaboration with hundreds of partners, including national and regional research institutes, civil society organizations, academia, development organizations, and the private sector. These 15 Centers have close to 10,000 staff based in over 50 countries.
The CGIAR System Organization, which is an international organization headquartered in Montpellier, France, provides governance to the CGIAR System in collaboration with the System Council and has about 40 staff. The Organization is committed to cultivating a work environment that reflects teamwork, gender equality, and respect for diversity. We endeavor to foster a multi-cultural environment that is free of any form of harassment and discrimination; and that embraces and values individuals regardless of age, ethnicity, race, gender, national or social origin, marital status or any other form of personal identity.
Please find more information about CGIAR at  www.cgiar.org
How to submit a proposal:
Please submit a narrative proposal and a budget proposal as two separate documents to smo-procurement@cgiar.org. Both documents can be attached to the same email.
The narrative proposal will consist of no more than 10 pages using Microsoft Word or a similar format, font size 11pt., margins no smaller than one-inch.
The budget proposal will be presented using Microsoft Excel or a similar format and consist of, at a minimum, the following line items: consultant time, resources, travel. The budget will be presented in US dollars.
All proposals must be received no later than 23:59hrs on 17 January 2020. Only electronically submitted proposals will be considered. Late proposals will not be considered.
Download Request for Proposal (PDF)
Download FAQ - Travel Management Services (PDF)