Request for Proposals: Lead Author (Consultancy)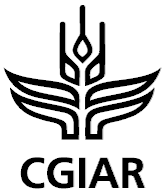 From
Published on

26.02.19
What we are seeking:
The CGIAR System Organization is seeking a Lead Author (Consultancy) to support the development and drafting of the CGIAR Annual Performance Report 2018 (the 2017 version of the report can be viewed here). The estimated start date for this engagement is mid-April 2019 until the end of August 2019 with a total of 30-days work over this period and specific time concentrated between 1 May and 15 June 2019.
Deliverables and timeline:
Review 12 CRP (CGIAR Research Programs) and 3 Platforms Annual Reports 2018 received on 30 April 2019 against Quality Assurance criteria provided by the Programs Unit (deadline on 20 May 2019);
Analyze different inputs regarding the assessment of the same documents from: (i) staff in the SMO Programs Unit; (ii) other external senior scientists and consultants involved in the writing committee; and (iii) staff in the SMO Finance Services Unit – ultimately integrating the financial reporting and narrative reporting as agreed (deadline on 3 June 2019);
Prepare a "zero" full draft of the CGIAR Annual Performance Report 2018 (deadline on 15 June 2019), aggregating all contributions and following the format approved by SMB and SC members in 2018 (similar to the format used in the CGIAR Long Version Annual Performance Report 2017);
Integrate inputs and comments of the Executive Director and SMO Management Team made between 15 and 30 June 2019, to deliver a final draft Long Version of the CGIAR Annual Performance Report 2019 (deadline on 7 July 2019); and
Finalize the full text, and to check the alignment with the tables, of the Long Version of the CGIAR Annual Performance Report 2018 in collaboration with the SMO Communication team (deadline on 30 August 2019).
This role will be under the responsibility of the Programs Unit and more specifically under the lead of the Program Officer Dr. Philippe Ellul.
A detailed RFP, including a timeline, is available for download here:
Detailed RFP available for download
Knowledge, skills, and abilities:
Qualifications:
Senior scientist with a minimum of 15 years' experience working in – or collaborating with – international agricultural research and development programs; and
Strong expertise in writing and publishing in peer-reviewed journals, scientific project documents, annual reporting documents and high-level synthesis publications.
Skills:
An ability to grasp and structure large amounts of information and anticipate other reviewers' and readers' knowledge gaps;
A concern for verbal consistency and an appreciation of tone and style;
An enquiring mind with attention to detail;
Editorial judgement;
Accuracy and a methodical approach to work;
The ability to work to tight schedules;
Excellent planning and organizational skills;
Analytical and questioning skills to get information from other senior experts and reviewers;
The ability to work successfully as part of a multidisciplinary team; and
A good understanding of Microsoft Office software and other collaboration tools.
Corporate Responsibility and Teamwork:
Demonstrates commitment to CGIAR's mission, vision and values; awareness of the CGIAR Portfolio and Strategy and Results Framework for 2016-30 a plus;
Plans,

prioritizes and delivers tasks on time;

Strives for and promotes excellence in performance continually;
Participates effectively in a team-based, information-sharing environment, collaborating and cooperating with others;
Generates ideas and seizes opportunities to support corporate strategic objectives; and
Displays cultural, gender, religion, race, nationality and age sensitivity and adaptability
Evaluation Criteria:
All proposals will be evaluated on a value-for-money, 2-step basis with the technical proposals and the financial proposals each being evaluated separately in the first round and then combined to determine best value for price. Bidders whose proposals have been short-listed may be contacted with questions for clarification.
How to submit a proposal:
Please submit a narrative proposal, writing sample, and a budget proposal as separate documents to smo-procurement@cgiar.org All documents can be attached to the same email.
The narrative proposal will consist of no more than four pages using Microsoft Word or similar format, font size 11pt., margins no smaller than one-inch. In addition, please submit a writing sample in PDF format for review by the selection panel. The writing sample may be the length of your choice.
Budget proposal will be presented using Microsoft Excel or similar format and consist of, at a minimum, the following line items: consultant time, resources, travel. The budget will be presented in US dollars.
All proposals must be received no later than 16:00 Paris time on 26 March 2019. Only electronically submitted proposals will be considered. Late proposals will not be considered. Shortlisted bidders will be contacted no later than 1 April 2019.