Request for Proposals: Junior Quality Assurance (QA) Analyst (Consultancy)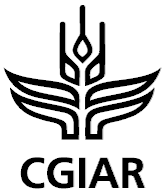 From
Published on

04.03.19
What we are seeking
The CGIAR System Organization is seeking two Junior QA Analysts (Consultancy) to support the development and drafting of the CGIAR Annual Performance Report 2018. The estimated start date for this engagement is mid-April 2019 until the end of August 2019 with a total of 20-days work over this period and specific time concentrated between 1 May and 15 June 2019. The daily rate for this role is capped at $250 USD/day.
Deliverables and timeline
The Junior QA Analysts will be in charge of the review of different data sets for checking the quality of the data and information reported and their congruence with evidences, based on a grid of agreed criteria.
The Junior QA Analysts will:
Understand and use a grid of identified criteria for this QA process designed and provided by System Management Office (SMO) (deadline for adopting this grid is on 30 April 2019).
Double check the quality of the data & information from the CGIAR Research Programs and Platforms' Annual Reports 2018 (see CGIAR Annual Reporting template for 2018 here) using this set of criteria (deadline for this analysis is on 20 May 2019).
Confirm that the claims reflect evidence presented (appropriate wording, no overclaiming) and the congruence between evidences and the description of the claimed output and outcomes (Deadline for this task is on 31 May 2019).
Support the SMO Programs Unit in the review of the summary tables after QA and update of the Excel dataset in coordination with the Programs' Unit team (deadline is on 7 July 2019).
Depending on her/his geographic location the consultant will work from home or from our office at 1000 avenue Agropolis, 34000, Montpellier (France).
Knowledge, skills, and abilities
Qualifications
MSc student, engineer student, PhD student or post-doc with a scientific background in agricultural research and/or development, or related field.
Skills
Excellent English reading and writing evidenced by writing sample or qualification;

Excellent academic record evidenced by recent certificates or results;

Appreciation of different needs of diverse audiences (eg scientists, funders);

Ability to judge quality of evidence;

Broad knowledge in one or several of the following areas: agri-food systems, rural development, gender equality, human nutrition and health, natural resource management, crop breeding, livestock management, agronomy, sustainable intensification of agriculture, agro-ecology, Sustainable Development Goals;

Previous experience with Zotero would be an advantage;

Ability to grasp and structure large amounts of data and information;

Accuracy, methodical approach to work, and attention to detail;

Excellent organizational skills and ability to manage tasks with minimal supervision; and

Analytical skills and good judgement to access information from other colleagues / scientists.
Evaluation Criteria
All proposals will be evaluated against the qualifications and skills outlined in this RFP.
Who we are
CGIAR is a global research partnership for a food-secure future. CGIAR science is dedicated to reducing poverty, enhancing food and nutrition security, and improving natural resources and ecosystem services. Its research is carried out by 15 CGIAR Centers in close collaboration with hundreds of partners, including national and regional research institutes, civil society organizations, academia, development organizations, and the private sector. These 15 Centers have close to 10,000 staff based in over 50 countries.
The CGIAR System Organization, which is an international organization headquartered in Montpellier, France, provides governance to the CGIAR System in collaboration with the System Council and has about 40 staff. The Organization is committed to cultivating a work environment that reflects teamwork, gender equality, and respect for diversity. We endeavor to foster a multi-cultural environment that is free of any form of harassment and discrimination; and that embraces and values individuals regardless of age, ethnicity, race, gender, national or social origin, marital status or any other form of personal identity.
How to submit a proposal
Please submit a narrative proposal including any relevant certifications and a writing sample of any length to smo-procurement@cgiar.org. All documents can be attached to the same email. Narrative proposal will consist of no more than two pages using Microsoft Word or similar format, font size 11pt., margins no smaller than one-inch.
All proposals must be received no later than 12:00 Paris time, 5 April 2019. Only electronically submitted proposals will be considered. Late proposals will not be considered. Shortlisted bidders will be contacted no later than 3 April 2019.