Request for Proposals: Junior Data Analyst (Consultancy)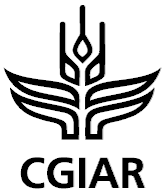 From
Published on

04.03.19
What we are seeking
The CGIAR System Organization is seeking a Junior Data Analyst (Consultancy) to support the development and drafting of the CGIAR Annual Performance Report 2018. The estimated start date for this engagement is mid-April 2019 until the end of August 2019 with a total of 20-days work over this period and specific time concentrated between 1 May and 15 June 2019.
Deliverables and timeline
To extract data and information provided through the Tables 1 to 12 (see CGIAR Annual Reporting template for 2018) from the CGIAR Research Programs and Platforms' Annual Reports 2018 and design and organize summarizing Excel spreadsheets before the QA process (Deadline on 20 May 2019).
To double check the content of the summary tables after the QA process and update this Excel Spreadsheet dataset (Deadline on 3 June 2019).
To proofread information received from the Centers and highlight any information that might need further clarification.
To support the SMO programmatic team in the design and preparation of Excel data and figures in different format (e.g. column, pie, scatter or radar charts, tables, etc).
To finalize the design of the key tables in the zero full draft of the Long Version of the CGIAR Annual Performance Report 2018 (Deadline on 15 June 2019).
To work with bibliometric software Zotero for referencing different kind of documents received (Books, journals, articles, etc.) from Centers and CRPs.
Estimated Timeline (April to July):
Key dates for SMO
Milestones for the Junior Data Analyst
30 April
Receiving the CRP & Platform Annual Reports 2018
30 April – 20 May
First reading and table treatment (extraction and compilation of data)
20 April – 20 May
SMO internal team undertaking first reading and providing comments & summary tables
20 May
Team meeting to discuss the final information from summary tables
20 May – 3 June
Quality Assurance on summary tables
3 June
Double check of the content of the summary tables after QA
3 June – 7 July
Finalization and review of the summary tables in the three (Long, Short, and Online) versions
7 July
Finalization of the summary Tables in the full draft of the CGIAR Annual performance Report 2018
Knowledge, skills, and abilities
Qualifications
Junior data analyst or scientist with a minimum of 3-5 years' experience working in Excel table analysis, methodological data verification and reorganization through summary tables in the context of agricultural research and/or development projects.
Skills
Ability to grasp and structure large amounts of data and information
Excellent understanding of Excel and, more broadly, Microsoft support
Enquiring mind with attention to detail
Accuracy and a methodical approach to work
Excellent planning and organizational skills
Ability to work to tight schedules
Analytical and questioning skills to get information from other colleagues / scientists
Ability to work successfully as part of a multidisciplinary team
Excellent written English
Evaluation Criteria
All proposals will be evaluated on a value-for-money, 2-step basis with the technical proposals and the financial proposals each being evaluated separately in the first round and then combined to determine best value for price. Bidders whose proposals have been short-listed may be contacted with questions for clarification.
Who we are
CGIAR is a global research partnership for a food-secure future. CGIAR science is dedicated to reducing poverty, enhancing food and nutrition security, and improving natural resources and ecosystem services. Its research is carried out by 15 CGIAR Centers in close collaboration with hundreds of partners, including national and regional research institutes, civil society organizations, academia, development organizations, and the private sector. These 15 Centers have close to 10,000 staff based in over 50 countries.
The CGIAR System Organization, which is an international organization headquartered in Montpellier, France, provides governance to the CGIAR System in collaboration with the System Council and has about 40 staff. The Organization is committed to cultivating a work environment that reflects teamwork, gender equality, and respect for diversity. We endeavor to foster a multi-cultural environment that is free of any form of harassment and discrimination; and that embraces and values individuals regardless of age, ethnicity, race, gender, national or social origin, marital status or any other form of personal identity.
How to submit a proposal
Please submit a narrative proposal and a budget proposal as two separate documents to smo-procurement@cgiar.org. Both documents can be attached to the same email.
Narrative proposal will consist of no more than four pages using Microsoft Word or similar format, font size 11pt., margins no smaller than one-inch.
Budget proposal will be presented using Microsoft Excel or similar format and consist of, at a minimum, the following line items: consultant time, resources, travel. The budget will be presented in US dollars.
All proposals must be received no later than 12:00 Paris time, 29 March 2019. Only electronically submitted proposals will be considered. Late proposals will not be considered. Shortlisted bidders will be contacted no later than 3 April 2019.