Request for Proposals: Expert Consultants in Gender, Diversity and Inclusion in the Workplace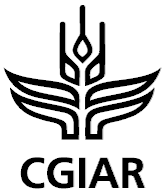 From
Published on

10.03.20
What we are seeking:
The CGIAR System Organization is seeking expert Consultants in (i) GDI Pay Parity and (ii) Learning & Capacity Building to support the implementation of specific elements of the GDI Action Plan.
Background
The scope of CGIAR's operations is significant, involving many national, regional and international partners, with a geographic footprint that extends across the globe, including into some of the world's most challenging environments. CGIAR's workplaces are multicultural, multi-disciplinary and multi-generational, populated by passionate individuals, working together towards a world free of poverty, hunger and environmental degradation.
CGIAR is committed to creating enabling and inclusive workplaces. We seek to ensure that diversity in all its dimensions is embraced and every person is supported to reach their full potential, so as to drive the engagement and innovation needed for a world free of poverty, hunger and environmental degradation.
In this light, a Framework for Gender, Diversity and Inclusion (GDI) in CGIAR's Workplaces and its accompanying two-year Action Plan have been developed under Action 4.3 of the CGIAR System 3-Year Business Plan 2019 – 2021.
Document SC9-07a: GDI Framework
Document SC9-07b: GDI Action Plan
Deliverables:
Consultant(s) will work to deliver specific outcomes as part of the CGIAR Gender, Diversity and Inclusion Action Plan. While they will work independently, there will be a need for alignment of outputs to ensure a joined-up approach. This guidance will be provided by the CGIAR System Senior Advisor Gender, Diversity and Inclusion.
Activities and Timelines:


Download the Full Proposal (PDF)
Knowledge, skills, and abilities:
All Consultants must demonstrate significant knowledge, skills and prior experience in delivering the outcomes for the assignment they apply for.
In addition, all Consultants will have:
Expertise in gender, diversity and inclusion in the workplace that includes advocacy for GDI in the workplace and support for GDI learning across organizational hierarchies;
Working experience in the international non-profit sector, with an understanding of the Research for Development environment;
Experience in delivering high quality reports and creating knowledge products for a global audience in a short turnaround time;
Demonstrated success in working independently on complex issues, to deliver specific goals, as part of a larger team;
Strong verbal and written communication skills in English; and
Strong analytical and critical thinking skills
Evaluation Criteria:
The evaluation criteria proposed are as follows:
Technical proposal – 70%
Relevant Qualification & Experience
Proposed Methodology
References
Financial Proposal – 30%
Who we are:
CGIAR is a global research partnership for a food-secure future. CGIAR science is dedicated to reducing poverty, enhancing food and nutrition security, and improving natural resources and ecosystem services. Its research is carried out by 15 CGIAR Centers in close collaboration with hundreds of partners, including national and regional research institutes, civil society organizations, academia, development organizations, and the private sector. These 15 Centers have close to 10,000 staff based in over 50 countries.
The CGIAR System Organization, which is an international organization headquartered in Montpellier, France, provides governance to the CGIAR System in collaboration with the System Council and has about 40 staff. The Organization is committed to cultivating a work environment that reflects teamwork, gender equality, and respect for diversity. We endeavor to foster a multi-cultural environment that is free of any form of harassment and discrimination; and that embraces and values individuals regardless of age, ethnicity, race, gender, national or social origin, marital status or any other form of personal identity.
Please find more information about CGIAR at  www.cgiar.org.
How to submit a proposal:
Please submit a narrative proposal and a budget proposal as two separate documents to smo-procurement@cgiar.org. Both documents can be attached to the same email.
Narrative proposal will consist of no more than 2  pages (excluding Annexes) using Microsoft Word or similar format, font size 11pt., margins no smaller than one inch.
Budget proposal will be presented using Microsoft Excel or similar format and consist of, at a minimum, the following line items: consultant time, resources, travel. The budget will be presented in US dollars.
All proposals must be received no later than 23.59 (Paris time) 24 March 2020. Only electronically submitted proposals will be considered. Late proposals will not be considered. Shortlisted bidders will be contacted no later than 30 March 2020.
Download the Full Proposal (PDF)