Request for Proposals: Development of an e-learning course Ethics@CGIAR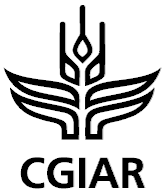 From
Published on

19.09.23
Objective:
CGIAR seeks an individual or firm to develop an e-Learning course introducing the mandate of CGIAR's Ethics and Business Conduct office and its key areas of intervention. The individual or the firm must have a solid track record in creating and developing e-Learning courses relevant to ethics functions in either or both not-for-profit organizations and for-profit institutions.
Background/Context:
CGIAR is a global research partnership whose mission is to create a world with sustainable and resilient food, land, and water systems that deliver diverse, healthy, safe, sufficient, and affordable diets and ensure improved livelihoods and greater social equality within planetary and regional environmental boundaries. Our research is carried out in close collaboration with hundreds of partners, including national and regional research institutes, civil society organizations, academia, development organizations, and the private sector.
One CGIAR is a dynamic reformulation of CGIAR's partnerships, knowledge, assets, and global presence, aiming for greater integration and impact in the face of the interdependent challenges facing today's world and the need to deliver on the Sustainable Development Goals by 2030. As such, One CGIAR seeks operational integration, and the transition to such a system has provided the need to bring forward awareness of the CGIAR regulatory framework into its integrated operations.
CGIAR recognizes that operating according to the highest ethical standards is a prerequisite to being able to deliver on its vision. CGIAR adheres to the Core Ethical Values of Integrity, Dignity and Respect, Sustainability, Excellence and Innovation, and Partnership, as set forth in the CGIAR Ethics Framework.
The Ethics and Business Conduct (EBC) function was established in July 2021. EBC serves all the research centers and the CGIAR System Office headquartered in Montpellier, France. The EBC provides confidential advisory services, policy input and standard setting, training, development culture and outreach. EBC is also involved in areas of Environmental – Social and Governance (ESG) matters as well as Research Ethics. Lastly, the EBC is mandated to investigate allegations of misconduct on the part of CGIAR staff and its partners.
This e-course will serve as an induction session for all new joiners of CGIAR, on EBC's mandate, key areas of intervention and the recently adopted CGIAR wide ethics policies.
This e-course will be available to all CGIAR staff online and can be accessed at any time. Participants are expected to complete each module independently at their own pace and participate in quizzes included in each module to test their knowledge.
CGIAR is looking for an experienced individual or firm to create and develop this e-course, comprised of four e-learning modules, totaling 20 minutes. Specifically:
Module 1: Introduction to EBC and its mandate;
Module 2: CGIAR Ethics Policies;
Module 3: Reporting mechanisms in CGIAR; and
Module 4: Focus areas: Conflicts of interest and Respectful Workplace.
The e-Learning course is expected to be launched CGIAR-wide, by 01 January 2024.
Download Vacancy Announcement
Annex 1 - Agreement for Services Template
Scope of Work:
The selected bidder will provide CGIAR with the following services:
The bidder would need to design, develop, and produce four modules up to twenty minutes, including, not exhaustive to, interactive scenarios, illustrated visuals, animation, storytelling and narrative scripting in the presentation of the content.
Develop content for Module 1, on the basis of EBC's current website and additional supporting documentation;
For Module 2, review the selected existing CGIAR Ethics Framework policies and collaborate with EBC to develop the content.
Develop content for Module 3, on the basis of EBC's current website and additional supporting documentation.
For Module 4, review the already developed training materials by EBC and/or People & Culture (P&C) on Respectful Workplace and conflicts of interest, and collaborate with EBC and/or P&C to develop content for this e-course.
Be available to perform testing on the development of all four modules and resolve any problems encountered.
Ensure the modules are designed and accessible for users with disabilities.
Provide any updates required to the course files.
Deliverables and timeline:
To commence as soon as possible after the project award date of 30 September 2023.
The project is expected to take place for a duration of three months
Four e-learning modules with a duration of five minutes per module, each ending with five short questions as a mode of testing participants. Total 20 minutes.
To create and design the e-learning modules focused on the following four topics of the EBC core mandate:

Module 1: Introduction to EBC and its mandate
Module 2: CGIAR Ethics Policies
Module 3: Reporting mechanisms in CGIAR
Module 4: Focus Areas: Conflicts of Interest and Respectful Workplace

The e-learning course will be available in English, French, Spanish, and Arabic.
The module files should be compliant with LearnDash LMS on WordPress. CGIAR should have the right to modify these files in the future.
Contracting:
The firm should accept the CGIAR System Organization standard terms and conditions of contract in Annex 1
If the firm requires amendment of specific clauses, the firm must submit those contract clauses or template for our review and consideration. Please submit in word format, as a separate document, along with the proposal.
CGIAR reserves the right to request additional information or clarification regarding the contract clauses or template during the evaluation process. Note that submitting suggested clauses or template does not guarantee the firm will be awarded the contract. Final contract negotiations will be conducted with the selected firm based on the evaluation results.
Required Proposal Content:
General Information:
Name of contractor/firm, contact person, title, mailing address, e-mail address, and telephone number;
Summary of the bidder's business operations, including its date of incorporation or how long it has been in business and how long it similar services has been provided;
Summary of the bidder's understanding of the objectives and requirements of this RFP;
Explanation of why the bidder believes they are qualified to perform and complete the services requested under this RFP;
Qualifications:
Qualifications, skills and experiences of the individual who would provide the services, and if applicable, experiences of the firm in relation to the project;
Examples of relevant and similar recent projects;
References from clients to which recent projects have been provided previously, including their telephone and e-mail contact details.
Proposed Work Plan and Timeline:
Description of proposed process to fulfill the Scope of Work and Deliverables outlined above;
Outline of the key steps, responsibilities, level of effort and proposed timelines to complete each item.
Fees
Proposed fees should be included and presented in the proposals in US$.
The Proposal should indicate clearly on what basis the service is priced, i.e., hourly rate, daily rate or lump-sum for all services, and whether the price quoted is an estimate or a fixed price.
Travel: None
Evaluation criteria:
Proposals will be evaluated based on the following criteria:
Contractor or firm profile: 15%
Qualifications and experiences of the bidder: 25%
Work Plan and timelines: 25%
References: 10%
Cost: 25%
Bid Schedule and Dates:
The following schedule includes key milestones and their associated completion dates and is provided primarily for planning purposes. CGIAR System Organization may modify the project timeline at its discretion.
| | |
| --- | --- |
| Dates | Milestones |
| 18 September 2023 | Issuance of Request for Proposals |
| 30 September 2023 | Last date for request for clarification(s) on the RFP |
| 4 October 2023 | Last date to reply to questions received/late date for amendment |
| 6 October 2023 | Deadline for the submission of proposals. Late proposals not considered |
| 23 October 2023 | Notification and selection of the successful bidder |
How to submit a proposal:
Please submit a narrative proposal and a fees proposal as two separate documents to
smo-bidding@cgiar.org. Both documents can be attached to the same email.
All proposals must be received no later than midnight (Paris time) 06 October 2023. Only electronically submitted proposals will be considered.
Download Vacancy Announcement
Annex 1 - Agreement for Services Template