Request For Proposals: Corporate Performance Management (CPM) system (Deadline: July 2)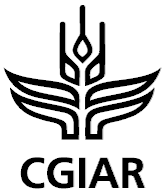 From
Published on

22.06.21
What we are seeking
The CGIAR System Organization, commissioned by the One CGIAR Executive Management Team, is seeking to appoint a Vendor for the supply and implementation of a Corporate Performance Management system.
Procurement consultancy firm Procura Consulting are supporting the procurement of this tool.
Download the full request for proposals

Request for Proposal FAQ
Context
CGIAR is a not-for-profit global research partnership for a food-secure future. CGIAR science is dedicated to reducing poverty, enhancing food and nutrition security, and improving natural resources and ecosystem services. Its research is carried out by 13 CGIAR Centers and Alliances in close collaboration with hundreds of partners, including national and regional research institutes, civil society organizations, academia, development organizations, and the private sector. These 13 Centers and Alliances have more than 10,000 staff based in over 50 countries.
In 2020, CGIAR embarked on an ambitious reform: One CGIAR. One CGIAR is a dynamic reformulation of CGIAR's partnerships, knowledge, assets, and global presence, aiming for greater integration in the face of the interdependent challenges facing today's world. It comprises (i) a sharper mission statement and impact focus to 2030, aligned with the Sustainable Development Goals; (ii) unified governance under a 'One CGIAR Common Board'; (iii) institutional integration, including more aligned management under an empowered Executive Management Team, common policies and services, and a unified country presence; (iv) a new research modality; as well as (v) more, and pooled, funding.
The Corporate Performance Management system will be used to consolidate the One CGIAR 2022 transitional budget and further budget planning activities in One CGIAR.The key stakeholders for this project include the cross-center Task Teams from Finance and IT. We have aligned all stakeholders in preparation for implementation.
The key objectives for the first 12 months of this project are the following:
The translation of the budget information from different entities into one consolidated budget as One CGIAR.
The ability to retrieve and use data from different systems.
The development of budget reports and dashboards to monitor the 2022 budget.
The budget performance measurement along 2022.
Instructions for using Curtis Fitch eSourcing Portal
When populating your submission make sure you press "save" on the bottom bar before leaving the page or submitting the response. Any unsaved changes will be lost when you leave the page.

When you press submit, please scroll to the bottom of the page and press "Yes" in the Confirm Submit box. You will receive an email to confirm that your response has been submitted.

If you miss any of the mandatory questions you will receive an email saying, "Your responses for this event have been saved but could not be submitted because you did not complete all mandatory items".

If you close the portal you can use the original email link to get back in and complete your proposal at any time before the deadline.
Schedules and dates
The following schedule includes critical milestones and their associated completion dates, which are primarily provided for planning purposes. The CGIAR may modify the project timeline at its discretion.
Indicative Timelines:
21 June 2021 Issue RFP
25 June 2021 End of inquiry period for RFP clarification (the bidder)
29 June 2021 Response for inquiries shared and FAQs published on CGIAR website
02 July 2021 Deadline for submission of proposals
09 July 2021 Selected service providers invited for presentations*
19 July 2021 Service provider selected and informed by CGIAR System Organization
23 July 2021 Agreement with service provider signed
26 July 2021 Services starting date
*If your proposal scores highly we will invite you to a final proposal phase to discuss the details of your submission and demo your system in an online meeting. This is planned for the week commencing 12th of July 2021.
Information Shared
Below is all of the information that should be considered before completing the "required response" section.
Required Response
The following section includes business requirements for the System, Implementation Process and Commercial Agreement. The supplier will be asked to answer a series of questions related to these requirements. It is important to note that:
Requirements that include the word "must" have been deemed essential needs for CGIAR.

Requirements that include the word "should" have been deemed as desirable but not essential for CGIAR.
Interested bidders should send an email to procurement-support@cgiar.org to receive access to the e-sourcing platform that will allow them to participate. The deadline for the RFP is 23:59 CEST on July 2, 2021.