Request for Proposals: CGIAR's Annual Financial Report Tableau Dashboard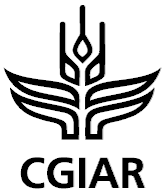 From
Published on

28.05.19
What we are seeking
The CGIAR System Organization (System Management Office-SMO) collects financial information from the 15 CGIAR Research Centers each year related to their Revenue, Expenditures, CRP (Program) activities, Financial Indicators, and Balance Sheet information. With this information, a yearly CGIAR Financial Report is prepared and published in PDF, for example see the 2017 report.
We are seeking for a consultant to help us develop an interactive online Dashboards using Tableau to present part of the 2018 CGIAR's Annual Financial Report online, using the Financial data available on a Snowflake Datawarehouse and other data sources in excel.
Deliverables and timeline
These dashboards will be used to publish CGIAR's Financial Annual Report data for sub-sequent years. The data source will ultimately be published on our Tableau Online for internal self-service reporting for management.
The Dashboard is intended for public use and will be published on our cgiar.org website.
General tasks include
Scoping requirements for the Dashboard
Data Review / Preparation / Connection of Data Tables & sources in Tableau
Development of the Dashboard reports in Tableau
Training on the updating / use of the Dashboard to CGIAR System Organization staff
Specific tasks include
The dashboard should include at least 4 sets of reports with help icons as required which enable simple navigation from one to the other:
CGIAR Financial Report Dashboard (with filters by different categories)
CGIAR Funding Dashboard (filters by different categories)
Center Revenue and Results Dashboard (filters by different categories)
CGIAR Portfolio Funding and Expenditure Dashboard (including filters by different categories)
Others as identified during the scoping process
Deliverable(s)
The source Tableau file(s) generated should be handed to the CGIAR System Organization for publishing on the CGIAR's Tableau Public account and enable the organization to make future changes to it as required.
An overview training on how to use the Dashboard to the project team staff
Timeline
The CGIAR System Organization will work with the selected consultant to establish a more detailed timeline after the contract has been executed, but anticipate the following general timeline:
Jun 7, 2019 – Deadline for consultants to submit the proposals. (Deadline for submission of proposals may be extended if a sufficient number of proposals are not received.)
Jun 21, 2019 – Provider selected and informed by CGIAR
Jun 24-28 – Agreement with provider signed
Jun 24 – July 12 – Dashboard development and 1st Dashboard draft delivered
July 15 – Aug 2 – Dashboard draft review and final Dashboard delivered
Knowledge, skills, and abilities
Consultant must have successfully performed at least one contract with a public or private agency of similar size to the CGIAR System Organization
Proficiency of using the Tableau software.
Demonstrated experience producing user-friendly analysis Dashboard reports.
Excellent oral and written communication skills.
Evaluation Criteria
An internal review committee has been established to assess the proposals. Following receipt of the proposals, the committee will analyze the proposals, and if shortlisted, the consultant will be invited to a virtual call to present their proposal.
The Evaluation Criteria to select a consultant will be as follows:
Company / Consultant profile: 10%
Technical Proposal: 50%
Cost: 40%
The Technical Proposal should include
Company profile – brief description of the company, how many clients do you have, and list 3 references
Portfolio of 3 similar projects – including examples of Dashboards created
Composition of team allocated for the project
Details about the project management process to be used for the project
Who we are
CGIAR is a global research partnership for a food-secure future. CGIAR science is dedicated to reducing poverty, enhancing food and nutrition security, and improving natural resources and ecosystem services. Its research is carried out by 15 CGIAR Centers in close collaboration with hundreds of partners, including national and regional research institutes, civil society organizations, academia, development organizations, and the private sector. These 15 Centers have close to 10,000 staff based in over 50 countries.
The CGIAR System Organization, which is an international organization headquartered in Montpellier, France, provides governance to the CGIAR System in collaboration with the System Council and has about 40 staff. The Organization is committed to cultivating a work environment that reflects teamwork, gender equality, and respect for diversity. We endeavor to foster a multi-cultural environment that is free of any form of harassment and discrimination; and that embraces and values individuals regardless of age, ethnicity, race, gender, national or social origin, marital status or any other form of personal identity.
How to submit a proposal
Please submit a narrative proposal and a budget proposal as two separate documents to smo-procurement@cgiar.org. Both documents can be attached to the same email.
Narrative proposal will consist of no more than 8 pages using Microsoft Word or similar format, font size 11pt., margins no smaller than one-inch.
Budget proposal will be presented using Microsoft Excel or similar format and consist of, at a minimum, the following line items: consultant time, resources, travel. The budget will be presented in US dollars.
All proposals must be received no later than 11 June 2019, 17:00 Paris time. Only electronically submitted proposals will be considered. Deadline for submission of proposals may be extended if a sufficient number of proposals are not received.