Request for Proposals to assist CGIAR in the organization of a high-level international event at one of its Center locations with the support of the Center host country (Deadline extended: Aug 9)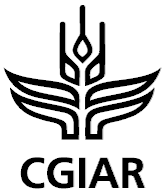 From
Published on

21.07.22
What we are seeking
As more specifically described below, CGIAR seeks the services of an agency or consortium of agencies to assist CGIAR in the organization of a high-level international event in the location of one of its Centers with the support of the Center host country.
Download the request for proposals
Purpose
In the second half of 2022 (tentatively 28 Nov through 2 Dec 2022), CGIAR will host a high-level international meeting in one of its Centers with the support of a host country.
The CGIAR-led end-of-year event will meet the following objectives:
Shape the global agenda with a strong thematic content including: responding to the global food crisis and building resilience, partnership and support for national agricultural research systems, funding innovation
Boost buy in/trust of the One CGIAR transition by delivering the conclusions/outcomes of the work of the high-level advisory panel and the short-term engagement action plan
Engage policy-makers through a high-level roundtable event
Mark the official launch of the new CGIAR brand
Celebrate 50-years of CGIAR and its partnerships with an expo of leading innovations (ours and partners) that highlight how the new portfolio builds on and strengthens this legacy
Promote the global campaign on climate adaptation calling for a further replenishment of funding
Audience
The events and the communications around it will target:
Key CGIAR governance stakeholders: governments of host countries, partner countries and funder countries
Potential new funders
CGIAR partners: research and scientific communities
Current and potential private sector partners
Key global influencers in the global agriculture and research sector
The priority markets are TBD.
Strategy
Program:
The event will take place over 2–3 days (Tuesday/Wednesday/Thursday) leaving Monday and Friday as travel days. The event will encompass:
An informal networking reception the night before the event starts
Potentially a field visit of CGIAR facility in country (check if there are any launches we can align with)
Panel discussions and roundtables on key themes such as building resilience, partnership, supporting national research systems, funding
Events/sessions engaging smallholder farmers (either as part of field trip or as part of the event TBC)
HLAP session updating the audience on outcomes and conclusions
Convene policy-makers for a high-level event
Potential inaugural meeting of a CGIAR alumni association followed by reception and/or formal dinner
Innovations expo showcasing leading technologies to emerge from the work of CGIAR and our partners and showing how the current portfolio builds on that legacy
The event will be the occasion to use the new CGIAR name and visual identity officially for the first time. The new branding will be used at the venue (pull-up banners and screens) and on printed collateral. The venue will include a "Research & Innovation Expo", a catering/reception area arranged as a trade show networking where CGIAR work and impact will be on display during the whole week of the event.
Participants
200–300 people, including ministers of agriculture, System Council member representatives, System Board and Center board members, Senior Leadership Team members, other VIPs, scientists, partners, funders, media, events/comms team (CGIAR + agency), CGIAR staff.
Deliverables
We are looking for an agency or a consortium of agencies to deliver the following (non-exhaustive) list of services:
Event Management
Venue sourcing (identify three venues in 2–3 potential host cities TBC)
Venue and event package (including catering, AV, IT, furniture, set-up and end to end delivery)
Accommodation and travel management
Transportation and logistics on site
Building of exhibition areas
Printing of meeting documents
Production of promotional collateral
Translation/interpretation (English/French/Spanish/Arabic)
Protocol (managed and delivered the event in accordance with government protocol in partnership with host country government)
Participant management (registration, logistics etc in English, French, Spanish and Arabic)
Event Content
Full program and run of show
Speeches and speaking notes
Moderation / identifying moderators
Identifying and recruiting speakers
Identifying and inviting other guests, attendees and participants
Source, review and identify CGIAR content to be used at the event and put on display
Communications
Pre-event: production of key messages and messaging grid
Pre-event: production of crisis response material including Q&A, risk matrix and press and social media monitoring
Pre-event: Recruitment and pre-event communications: including email marketing, social media, PR in four languages in key markets
On-site: Recruit journalists, manage press briefings, press conferences and manage the press room
On-site: content capture, filming of vox pops and talking heads, live social media coverage, op-eds and press releases on the outcomes
Post-event: Global communications strategy and delivery to disseminate the outcomes of the event globally through the production of comms, social media, PR, white paper, email marketing etc (global-number of markets TBC)
Duration of the assignment
Commencing as soon as possible after the anticipated award date and ending after the event.
July–August: Procurement and selection of events/communications agency
August: Agency onboarding and venue sourcing
September: Promotion and recruitment begins
28 Nov 2022 to 2 Dec 2022 (TBC): Multi-day event
Key qualification and experience of the events management firm
The assignment will require the services of an internationally renowned events management agency/firm. The agency must demonstrate knowledge of, and extensive experience in, planning, organizing and efficiently managing major international events for international organizations or similar entities; with a satisfactory record or integrity and business ethics supported by merit certifications (list of corporate clients). The agency shall have experienced and multilingual professionally trained staff.
Required proposal content
Each response to this request should include the following:
I. Technical Proposal
Proposed solution: This section should demonstrate the Bidder's responsiveness to the requests for proposals (RFP) by identifying the specific components proposed, addressing the requirements as specified, point by point; and should also include any other value-adding services that were not indicated in the RFP but that the bidder may wish to offer CGIAR.
Details of the proposed methodology.
Implementation plan: The bidder shall describe the plan of action including, project plan outlining timeline of all responsibilities, critical path; action items indicating party responsible for implementation (i.e., bidder or CGIAR); resource requirement and any other critical item for implementation and period required to commence the services.
Experience and Capability, provide three sample projects of similar nature and three references from past clients of the project examples provided, including telephone and e‑mail contact information.
Management Plan: provide a comprehensive and complete general management approach towards the project that clearly provides a practical approach and included the following:

Quality assurance and control including complaints management process, surveys and implementation of survey findings;
Details of disaster recovery program and business continuity management.

Proposed teams: Names, experience and skills of designated staff regarding the following qualifications:

Provide detailed information of the lead person, and other members, including relevant skills and experience, suitability for the assignment and CVs (attach as appendix);
Outline the precise role that each of the team members will fulfill in the assignment;
Information on the diversity and inclusion program(s) of the firm itself.
II. Financial proposal
A breakdown of the cost for each task/deliverable, with the applicable rates.
Identification of any task to be subcontracted (if any), showing number of subcontractor hours and their hourly rates where applicable.
Indicative expenses and the basis of calculation.
III. Relevant Disclosures information (to consider potential conflict of interest mitigation measures, if required)
A statement disclosing whether the proposed team members have any real, apparent or perceived conflict of interest and how it will be addressed.
The CGIAR System Organization reserves the right to determine in its absolute discretion whether any proposal meets the minimum standards of a complete proposal, and whether to approach an applicant to provide additional information. No discussion on the relative merits of any application will be entered into between the CGIAR System Organization and any applicant before, during or after contract award.
Evaluation criteria
Proposals will be evaluated based on the following dimensions.
Technical Proposal (weight 100)

The quality and relevance of the firm's proposal according to the criteria set out in part F and G above

Financial proposal

Currency of bid is USD
Provide a general table summarizing pricing including any applicable discounts
Selection will be based on the technical quality and financial proposal. Award shall be made to the bidder receiving the highest final technical evaluation score (above 70%) and ranked no. 1 and with whom satisfactory price and terms can be negotiated and agreed.
All proposals will be evaluated on a 2-step basis with the engagement approach and engagement cost parts each being evaluated separately to determine best value for price. Applicants whose proposals have been short-listed by the CGIAR System Organization in its absolute discretion may be contacted with questions for clarification during the evaluation process. The basis of the CGIAR System Organization's decision making will remain in-confidence and internal to the CGIAR System Organization.
Award of Contract
CGIAR will award the contract to the qualified bidder whose proposal, after being evaluated by CGIAR, is considered to be the most competitive and appropriate.
Language
The review and all correspondence and documents exchanged will be in English.
How to submit a proposal
Please submit a narrative proposal and a budget proposal as two separate documents to smo-bidding@cgiar.org on or before midnight (Paris time), 9 August 2022. Both documents can be attached to the same email. Narrative proposals will consist of no more than 10 pages using A4 Microsoft Word or similar format, Arial font size 11pt., margins no smaller than one inch.
Schedule and Dates
The following schedule provides key events and their associated completion dates and is provided primarily for planning purposes. The CGIAR System Organization may modify the project timeline at its discretion.
| | |
| --- | --- |
| Indicative Timelines | Milestone |
| 20 July 2022 | Issue RFP |
| 25 July 2022 | End of inquiry period for RFP clarification (bidder) |
| 2 August 2022 | Deadline for submission of proposals |
| 8/9 Aug 2022 | Interviews for shortlisted firms |
| 12 Aug 2022 | Firm selected and informed by CGIAR System Organization |
| 22 Aug 2022 | Agreement with selected firm signed |
The precise nature and extent of the activity involved – and related terms – will be subject to agreement between CGIAR and the selected firm. A copy of CGIAR's standard Agreement for Services is provided in conjunction with this RFP.
Who we are
CGIAR is a global research partnership for a food secure future dedicated to reducing poverty, enhancing food and nutrition security, and improving natural resources. One CGIAR is a dynamic reformulation of CGIAR's partnerships, knowledge, assets, and global presence, aiming for greater integration and impact in the face of the interdependent challenges facing today's world. As One CGIAR, scientific innovations for food, land and water systems can be deployed faster, at a larger scale, and at reduced cost, having greater impact where they are needed the most. This will provide its beneficiaries around the world with more sustainable ways to grow, catch, transport, process, trade, and consume safe and nutritious food.
You can find further details on our website https://www.cgiar.org/.
Download the request for proposals