Request for Proposal: Provision of services to assess performance management standards in CGIAR Research Programs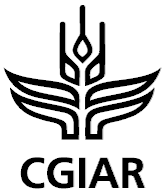 From
Published on

08.07.19
CGIAR is a global research partnership for a food-secure future. CGIAR science is dedicated to reducing poverty, enhancing food and nutrition security, and improving natural resources and ecosystem services. Its research is carried out by 15 CGIAR Research Centers in close collaboration with hundreds of partners, including national and regional research institutes, civil society organizations, academia, development organizations and the private sector.
The CGIAR partnership is supported by the CGIAR System Organization that interacts on behalf of the Centers with the CGIAR Funders through their representative body, the CGIAR System Council. The CGIAR System Management Board (SMB) is the governing body of the System Organization.
CGIAR Research Centers are independent legal entities, with CGIAR Research Programs (CRPs) being the modality by which research is conducted in CGIAR. Research Programs are multi-year programs bringing together the work of Centers and external partners, under the leadership of one of the CGIAR Research Centers. Work carried out by each Program all fit to respond to the challenges and mission as defined in the CGIAR Strategy and Results Framework (SRF).
Across CGIAR several bodies and units are in place to monitor, assess, and evaluate different aspects of the programs. The Advisory Services of CGIAR1 are responsible for appraisal of research proposals prior to funding, commissioning independent evaluations of ongoing research programs, as well as ex-ante and ex-post impact assessment studies of CGIAR innovations. Concurrently, CGIAR Centers and CRPs regularly and systematically monitor, evaluate the programs, and report annually on progress.
Download Request for Proposal (PDF)
Introduction of Performance Management Standards
Recently, performance management standards have been introduced to provide assurance to Funders and other stakeholders that CGIAR research programs are managed according to high standards. This means, for instance, ensuring that research design and partnerships are fully focused on delivering impact; that research managers are taking tough decisions when necessary e.g. to stop funding under-performing areas and reallocating funding to others; and that other aspects of management systems are in place to promote a variety of agreed system objectives.
These new standards aim to improve program performance management across CGIAR wherever needed. The effort required here – for programs to manage optimally to meet their programmatic objectives – should not be underestimated in a system where management of financial and human resources, projects, ethics and intellectual property are nearly all the responsibility of Centers rather than of program managers at program level. The requirement to meet the standards should serve as a give assurance that program performance management consistently meets expected standards across CGIAR.
The performance management standards being introduced will focus program efforts on a limited number of well-defined high-priority areas identified jointly by key stakeholders, in each program cycle, to complement (not replace) the more complex analysis carried out in program evaluations and appraisals carried out by the Advisory Services. The standards shine a light on specific aspects of management and provide a strong incentive for managers to fix any identified issues within the business cycle.
What we are seeking
The Advisory Services of CGIAR are seeking a corporate provider of audit services to pilot the assessment and rating of performance management for CGIAR research programs according to defined standards. This would entail assessment of CRPs with regard to achieving the defined six performance management standards, assessing which level (rubric) they achieved, providing explanation why they reached which level (nor not) and providing recommendation for further improvement of management with regard to standards. In addition to the individual assessments, this work will also include providing overall observations on how to revise or improve the performance management standards and their application, measurement and use for decision-making (funding, programming).
Assessment criteria for each of the six standards is provided in the Annex, along with the expertise needed and methods to be used. The final set of assessment criteria will be provided to the agency/consultants in August 2019.
Assessments are to be conducted on 15 international research for development programs through online review of data and information made available by each program.
The bidding services to be provided will include:
review of the selected performance management standards guidelines, and proposed methodology,
recruitment of appropriate team, reflecting the expertise defined in the assessment criteria,
design of implementation plan for pilot assessment, as well as quality assurance methods to be applied, and
completion of pilot assessment with report in results produced for each of the 15 programs.
capturing of overall lessons learned and documentation of processes.
The Advisory Services unit of CGIAR will manage and provide assistance inputs and guidance to the agency during this process and on expected quality of final products.
The assessment process will entail reviewing information provided and made available by the programs, under the management of the Advisory Services. The engagement will be undertaken in 4-6 weeks including preparation, assessment and reporting. Sufficient time and resources should also be included for preparatory discussions and debriefings with Advisory Services staff located in Rome, Italy. This can be arranged either virtually or in person.
Upon completion of pilot assessment, agency will provide:
Pilot assessment results/ratings for each program
Recommendations or suggestions for each program on areas in need of improvement
Complete documentation of all stages of pilot assessment for each program
Report to Advisory Services on lessons, overall findings, and identifying clarifications or modifications needed. Report will include recommendations for the future on the assessment exercise and its use in CGIAR to assess performance standards.
As this is a pilot assessment, bid should allow for both program and institutional learning, and engagement should include time and resources for debriefing and sharing of lessons, challenges, and identification of revisions and needed improvements or clarifications.
How to submit a proposal
Please submit a narrative proposal and a budget proposal as two separate documents to ssas@cgiar.org. Both documents can be attached to the same email.
1. The narrative proposal must consist of no more than 10 pages (excluding annexes) using Microsoft Word or similar format. The format of the narrative proposal is set out in table 1.
2. The budget proposal must be presented using Microsoft Excel or similar format and consist of, at a minimum, the following line items: consultant time, resources, travel (if any). The budget must be presented in US Dollars. Proposals must be received no later than 2 August 2019. Only electronically submitted proposals will be considered. Enquiries on the consultancy may be submitted in writing only, addressed to ssas@cgiar.org.
Submissions due: 2 August 2019
Download Request for Proposal (PDF)
1Earlier known as the Independent Evaluation Arrangement (IEA) and the Independent Science and Partnership Council (ISPC)