Request for Proposal - Mid-Term Evaluation of the "Strengthening Knowledge Management for Greater Development Effectiveness in the Near East, North Africa, Central Asia and Europe"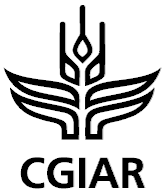 From

Icarda HR Team

Published on

21.01.20
Mid-Term Evaluation of the "Strengthening Knowledge Management for Greater Development Effectiveness in the Near East, North Africa, Central Asia and Europe" Project   Request for Proposals
20 December 2019
Project
Strengthening Knowledge Management for Greater Development Effectiveness in the Near East, North Africa, Central Asia and Europe (SKIM)
Funded by
International Fund for Agricultural Development (IFAD)
1. Project Background
Knowledge sharing (KS) and management for public institutions, as well as NGOs, community-based organizations and the private sector, is a key element to ensuring appropriate dissemination and maintenance of knowledge, and to building capacities and development effectiveness in rural areas. Lessons learned and results in the field of knowledge management (KM) must be scaled-out for enhanced impact in agricultural development and to ensure that knowledge gaps are identified, and then filled, so that public institutions and organizations in-country can benefit.
The Strengthening Knowledge Management for Greater Development Effectiveness in the Near East, North Africa, Central Asia and Europe project is a grant project led by the International Center for Agricultural Research in the Dry Areas (ICARDA) and the International Fund for Agricultural Development (IFAD). The project also works with international partners Virginia Tech, CIHEAM-Bari, PROCASUR as well as National Agricultural Research Systems (NARS), governments, and agricultural extension services in Moldova, Morocco and Sudan.
Initiated in June 2018, the project facilitates and supports KM and capacity development activities in the three selected countries (with the possibility of extending to a further two) and will provide practical examples of KM best practices that will be analyzed and adopted by participating institutions. Increasing the capacities of participating public institutions in this work, by providing necessary structures and systems at the country and regional levels, will ensure that knowledge being developed can be effectively managed for long-term growth and development.
The Project's strategic approach is to develop and sustain knowledge management processes that include co-learning partnership activities with target groups and main stakeholders. The Project focuses on three thematic areas:
1. Financial inclusion of rural woman and youth,
2. Natural resource management and climate resilience; and
3. Productive agricultural technologies (e.g. water management technologies, conservation agriculture and drought-resilient crops).
1.1 Partners

(i) Corporation for Regional Rural Development Training (PROCASUR) as an implementing partner for the components related to capacity assessment and "learning routes". PROCASUR is specialized in identifying and scaling up home-grown innovations, and has had well documented success in carrying out knowledge-sharing activities via several IFADfunded programmes throughout the world. You may read more at: http://www.procasur.org/

(ii) The Virginia Polytechnic Institute and State University: Virginia Tech through their Innovation for Agricultural Training and Education (InnovATE) project contribute towards agricultural training and education across youth, gender, and workforce development, at the primary, vocational/technical, university and post-graduate levels. You may read more at: https://innovate.cired.vt.edu/.  
(iii) International Center for Advanced Mediterranean Agronomic Studies (CIHEAM-Bari): CIHEAM-Bari is active in providing significant support for business incubation and innovations platforms for agro-food entrepreneurship. Through the Mediterranean Innovation Partnership (MIP), CIHEAM-Bari established an international network of public institutions of 10 Mediterranean countries including Albania, Algeria, Egypt, Jordan, Lebanon, Morocco, Palestine and Tunisia and the countries of the Regional Rural Development Standing Working Group in South Eastern Europe. This network includes training, knowledge sharing and cooperation to support the growth of an entrepreneurship culture among young people, entrepreneurship creation and innovation. You may read more at: https://www.ciheam.org/.

2. Purpose of the Request for Proposals
By making reference to the project's results-based logical framework (Annex 1), impact pathways (Annex 2), the IFAD Knowledge Management Strategy and other credible frameworks that relate to the mandate of the project, the evaluator(s) shall:
(i) Appraise the activities and outputs achieved by ICARDA and partners,  (ii) Identify and assess outcomes of the project,  (iii) Identify the enablers and/or constraints to the attainment of project results and lessons learned, (iv) Make practical recommendations for corrective action required to achieve the envisioned project results within the remaining period of the project.

 3. Format of the Proposal
All eligible candidates must submit the following as an application:
Part 1: Technical Proposal
1.1 Interpretation and comments to the RFP (1 page max)
1.2 Proposed Methodology (5 pages max)
1.3 Work plan (1 page)
1.4 Composition of team and tasks and time schedule of each team member (1 page)
1.5 Firm's Profile and Relevant past experience (applicable only to a corporate entity) (3 page max)
Part 2: Financial Proposal
Lump sum price (in USD)
Breakdown of Lump Sum Price, showing all costs for the evaluation, broken down into fees and reimbursable.
Annex 1: Evaluation matrix
The matrix must include: Evaluation question, sub-question and/or indicator, data collection method, data source, data collection instrument, method for data analysis
Annex 2: CVs of proposed team members
Annex 3: Reference letters and referee contact details

For full details on this request for proposal please visit https://apps.icarda.org/iea/.