Request for Proposal: Culture Assessment (Deadline: March 2)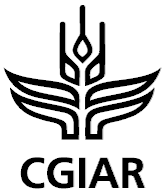 From
Published on

10.02.21
What we are seeking:
The CGIAR is seeking an experienced Consultant to conduct an assessment of prevalent cultures of the constituent parts of CGIAR to provide a baseline and support for building a desired One CGIAR culture.
Background:
In 2020, CGIAR is embarking on an ambitious reform: One CGIAR. One CGIAR is a dynamic reformulation of CGIAR's partnerships, knowledge, assets, and global presence, aiming for greater integration in the face of the interdependent challenges facing today's world. It comprises (i) a sharper mission statement and impact focus to 2030, aligned with the Sustainable Development Goals; (ii) unified governance under a 'One CGIAR Common Board'; (iii) institutional integration, including more aligned management under an empowered Executive Management Team, common policies and services, and a unified country presence; (iv) a new research modality; as well as (v) more, and pooled, funding. For further details, please refer to CGIAR web page: https://www.cgiar.org/food-security-impact/one-cgiar/.
This ambitious reform is built on the rich and long history of the 13 CGIAR research Centers operating as separate entities, each with their own governance, leadership and operating structures, processes, and cultures. The ongoing reform requires closer integration with its success being underpinned by a common set of cultural norms.
Deliverables and timeline:
Reporting to the Head, CGIAR System Internal Audit Function, and working closely with the relevant stakeholders especially within the People & Culture group, the Consultant will deliver on the overall objective of the assessment which is to:
Conduct an assessment of vision, mission, values, attitudes, and behaviors prevalent in CGIAR entities to identify cultural elements and behaviors which are likely to support the One CGIAR vision and those that may impede it.
Provide practical recommendations to the new leadership to help them formulate and embed elements to move toward an integrated One CGIAR culture.
Specific tasks include:
In consultation with the Head, CGIAR System Internal Audit Function and the People & Culture community, develop/propose a methodology (based on a well-recognized framework/approach) to assess cultural elements in all CGIAR participating entities.
Carry out the cultural assessment through a participatory process and identify similarities, opportunities, and differences across CGIAR entity cultures also taking into consideration the most recent results of staff engagement surveys carried out by the CGIAR entities. The information should be able to be segregated by an entity.
Conduct a high-level session with the Executive Management Team and other senior management to understand the elements of the desired integrated culture.
Summarize and highlight the implications and integration challenges of the prevalent cultural features for building a One CGIAR culture. Flag the elements that leadership need to pay attention to as they manage the transition to a One CGIAR and how to handle the identified integration challenges vis-à-vis a high-level vision of desired culture as expressed by the Executive Management Team and other key stakeholders.
Use benchmarking based on the prior experience and/or knowledge of similar change processes in compatible organizations as a learning input.
Make recommendations on the roles of the People and Culture group to support the One CGIAR culture.
Present the results to One CGIAR leadership and other relevant stakeholders.
Knowledge, skills, and abilities:
The consultant should have proven experience in the following areas:
Experience
Substantive experience as an organizational development practitioner and advisor at a senior level.
In-depth knowledge of and experience of applying methodologies and approaches related to organizational culture and behaviors.
Experience in change management initiatives and supporting/leading cultural changes.
Excellent interpersonal and communication skills, with the ability to establish and nurture effective working relationships in a multi-cultural, multi-disciplinary, and complex environment, and with external contractors/suppliers.
Experience of working within and with international, multicultural organizations.
Excellent written and oral communication, editing, and reporting skills in English.
Working knowledge of French, Spanish, Arabic, or access to language skills to make the assessment accessible across CGIAR
Competencies
Ability to remain effective under pressure, and to inspire trust and credibility.
Able to adapt to change, navigate ambiguity, and take initiative.
Active listening and critical thinking.
Pragmatic, with an ability to work in multidisciplinary teams.
Ability to effectively operate across the spectrum of operational, transactional, and strategic spheres of activities.
Required format of response to RFP:
Narrative proposal will consist of no more than 10 pages (excluding cover page and table of contents) using Microsoft Word or similar format, font size 11pt., margins no smaller than one inch. Your response should be prepared in the following order:
Summary of your proposal
Suggested approach for delivering on the task
Project team, experience, competencies, examples of similar assessments, testimonials
Proposed time and workplan
Evaluation Criteria:
Proposals will be evaluated based on the following dimensions.
Competencies and Experience (80% weighted)

Consultant's prior experience relevant to the proposed scope of work as evidenced by examples of similar work; relevance of education.
Background, qualifications, and feedback from clients' references.

Cost – Total cost (20% weighted)

Clarity and relevance of cost proposal, including any alternative fee structures (i.e. fee caps, blended rates, fixed rates, pro-bono elements, or other reduced fee arrangement, etc.).
Value for money as perceived by the CGIAR System Organization in the context of operating in a not-for-profit sector.
All proposals will be evaluated on a value-for-money, 2-step basis with the technical proposals and the financial proposals each being evaluated separately to determine the best value for price.
The CGIAR System Organization reserves the right to consider proposals in whole and in part, and to propose the appointment of one or more applicants to the project in the form of a new consortia for delivery of the project with an identifiable project lead.
Budget proposal will be presented using Microsoft Excel or similar format and consist of, at a minimum, the following line items: consultant time, resources, travel. The budget will be presented in fixed pricing US dollars (USD).
Schedule and Dates
The following schedule includes key milestones and their associated completion dates and is provided primarily for planning purposes. CGIAR System Organization may modify the project timeline at its discretion.

Draft contract terms are provided as Annex 1 to this request for proposals.
How to submit a proposal:
Primary selection criteria for awarding these contracts will be the quality and success with prior projects, the strength of prior experience of the service providers, and the strength of their references.
Please submit a narrative proposal and a budget proposal as two separate documents to smo-bidding@cgiar.org. Both documents can be attached to the same email.
All proposals must be received no later than Midnight (CET), March 02, 2021. Only electronically submitted proposals will be considered. Late proposals will not be considered.
Who we are:
CGIAR is a global research partnership for a food-secure future. CGIAR science is dedicated to reducing poverty, enhancing food and nutrition security, and improving natural resources and ecosystem services. Its research is carried out by 14 CGIAR Centers in close collaboration with hundreds of partners, including national and regional research institutes, civil society organizations, academia, development organizations, and the private sector. These 14 Centers have close to 10,000 staff based in over 50 countries.
The CGIAR System Organization, which is an international organization headquartered in Montpellier, France, provides governance to the CGIAR System in collaboration with the System Council and has about 40 staff. The Organization is committed to cultivating a work environment that reflects teamwork, gender equality, and respect for diversity. We endeavor to foster a multi-cultural environment that is free of any form of harassment and discrimination; and that embraces and values individuals regardless of age, ethnicity, race, gender, national or social origin, marital status or any other form of personal identity.
Please find more information about CGIAR at  www.cgiar.org.