Remote Role - Knowledge Management Research Fellowship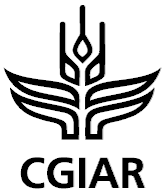 From

Icarda HR Team

Published on

09.02.20
Main purpose of position
The International Center for Agriculture Research in the Dry Areas (ICARDA) invites applications for a one year research fellowship for Knowledge Management (KM).
The fellowship aims to promote a better understanding of KM, providing assistance to young researchers specializing in fields relevant to KM activities, and offers an exceptional first employment experience to young graduates while supporting the implementation of the project's activities.
He/she reports to the Monitoring and Evaluation (MEL) Specialist and to a co-supervisor from ICARDA. As part of KM Team, he/she will liaise with the concerned activity scientists.
About ICARDA
The International Center for Agricultural Research in the Dry Areas (ICARDA) is an international autonomous, non-profit, research organization supported by CGIAR, a global research partnership for a food-secure future. ICARDA's mission is to reduce poverty, enhance food, water and nutritional security, as well as environmental health in the face of global challenges including climate change. We do this through innovative science, strategic partnerships, linking research to development and capacity development that take into account gender equality and the role of youth in transforming the dry areas. ICARDA works in partnership with governments, universities, civil society, national agricultural research organization, other CGIAR research Centres, and the private sector.
With its temporary Headquarters in Beirut, Lebanon, ICARDA operates in regional and country offices across Africa, Asia and the Middle East. For more information: www.icarda.org
Main responsibilities
Support the implementation of selected project's activities. Provide support offline and online for the project's partners.
Learn about relevant methods, tools and skills to inform and support the development of the project's Knowledge Strategy and related uptake strategies.
Ensure that up-to-date data and documentation about the project is timely collected, packaged and reported in Knowledge Portal (KP), following best practices to sustain evaluations and impact assessment efforts.
Support the user-based testing and piloting of the KP platform enhanced with new features to be used.
Provide support in identifying outcome stories, research innovations and policies for reporting and publishing on website and social media.
Document and catalogue existing data available on research activities according to specific unit guidance and templates.
Link the data to project and program outputs (reports, publications, briefs, datasets, photos, tools, etc.) available in the existing repositories of the Partners.
Support the Plan of Work Budget and Annual Report processes.
Essential qualifications and competencies
Master's degree in relevant field with demonstrated interest in the field.
Up to 3 years of experience.
Excellent written and oral communication skills in English
Strong computer skills and very good skills in using MS Office
Strong organisational skills and attention to details
Knowledge of or experience working on international development issues, especially in areas related to ICARDA's mandate.
Desirable  qualifications and competencies
Knowledge of French, Arabic and/or Russian
Benefits
The research fellowship will be 12 months, will be carried out remotely and is home-based; closeness or willingness to locate at ICARDA offices are optional and would be an advantage. ICARDA will provide a stipend.
Please submit your applications at https://apply.workable.com/icarda/j/7757DD6D9A/ by April 1, 2020.
ICARDA is committed to increasing women representation in its workforce and strongly encourages applications from women.
Applications will be acknowledged, but only shortlisted candidates will be contacted.