Project Leader (Asia-Africa BlueTech Superhighway)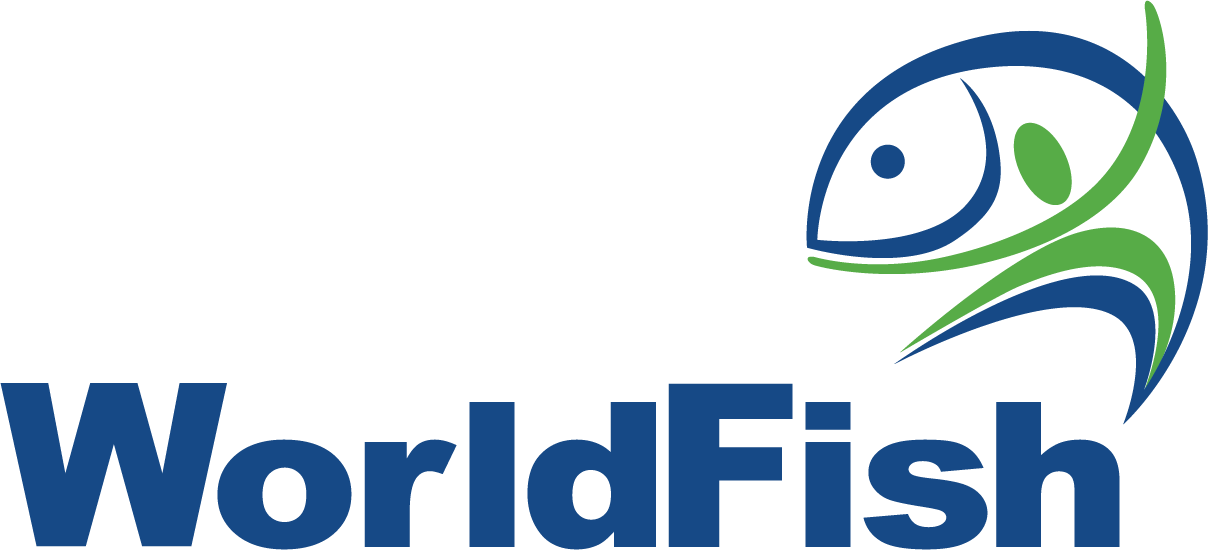 From
Published on

07.07.23
The UK government has announced support of up to £44 million for a WorldFish-led program targeting improved livelihoods for 300,000 people in Africa and Asia's vulnerable fisheries and aquaculture sectors, many of whom are women.
Animals, plants and microorganisms harvested and grown in water play a significant role in sustainably feeding and nourishing the world. Globally, 800 million people depend on small-scale fisheries and aquaculture for their livelihoods. But these vital aquatic food systems are hindered by the insecure livelihoods of those in related jobs, their low capacity to adapt to climate change and the loss of marine nature.
The Asia-Africa BlueTech Superhighway, supported through the UK's Climate and Ocean Adaptation and Sustainable Transition (COAST) program under the umbrella Blue Planet Fund (BPF), will focus on enabling communities to adapt to and mitigate against climate change as well as responsibly and sustainably manage marine and coastal nature and resources resulting in improved food and nutritional security as well as employment and income opportunities. The program will be implemented in two phases over seven years, starting with Phase 1 in Bangladesh, Kenya, Mozambique, Nigeria, and Vietnam. It aims to reach over 300,000 primary beneficiaries, with at least 50% being women and youth, and over 400,000 secondary beneficiaries. The program consists of four synergistic work packages:
Bridging data gaps in small-scale aquatic food systems
Integrated seawater farming for Africa
Tackling aquatic food loss and waste
Incentive-based coastal fisheries management
About the Position
We are seeking a highly motivated and experienced Project Leader to oversee and manage the implementation of the Asia-Africa BlueTech Superhighway project. The project aims to transform the lives of stakeholders in aquatic food systems across Africa and Asia, addressing the challenge of feeding 9.8 billion people by 2050 in a sustainable and climate-resilient manner. As the Project Leader, you will be responsible for leading a multidisciplinary team and coordinating activities across multiple countries. Your primary goal will be to ensure the successful execution of the program, achieving its objectives and contributing to sustainable aquatic food systems, climate adaptation, and shared prosperity.
The successful candidate will:
Program Management:
Develop and implement a comprehensive project management plan, ensuring effective coordination of activities, resources, and timelines.
Monitor and evaluate the progress of the program, identifying potential risks and implementing mitigation strategies.
Establish and maintain strong relationships with key stakeholders, including government agencies, research institutions, NGOs, and local communities.
Collaborate with the program partners to ensure effective knowledge sharing, learning, and capacity building opportunities.
Team Leadership and Supervision:
Lead a diverse team of professionals, providing clear direction, guidance, and support to achieve project goals.
Foster a collaborative and inclusive work environment, promoting knowledge sharing and innovation within the team.
Conduct regular performance evaluations and provide constructive feedback to team members, fostering their professional development.
Program Strategy and Implementation:
Develop and refine the program's strategic framework, in alignment with the overall goals and objectives.
Oversee the implementation of the four work packages, ensuring that evidence-based methods are adapted and scaled effectively across different contexts.
Facilitate South-South collaboration and knowledge exchange among participating countries, fostering a participatory approach and co-creation of actionable knowledge products.
Ensure compliance with project deliverables, budgets, and reporting requirements.
Stakeholder Engagement and Partnerships:
Represent the Asia-Africa BlueTech Superhighway program in national and international forums, conferences, and workshops.
Foster strong partnerships with governments, donor agencies, private sector entities, and civil society organizations to leverage additional resources and support for the program.
Advocate for policy changes and create an enabling environment for sustainable aquatic food systems, climate adaptation, and coastal ecosystem conservation.
Requirements
The successful candidate will have:
Possess 8 – 10 years in implementing projects related to aquaculture or fisheries development, with at least 3 years working within or in close cooperation with the private sector.
Excellent knowledge and technical skills, with demonstrated ability to perform critical thinking on market systems.
Strong leadership, coaching, and mentoring skills, with proven ability to provide technical guidance and leadership in scientific matters.
Excellent analytical and problem-solving skills, with the ability to translate research findings into actionable recommendations.
Track record of successfully influencing businesses, and other organizations in the aquatic food sector.
Extensive professional network with the private sector, donors, partners, and academia.
Proven ability to manage multi-partner and multi-disciplinary research projects.
Proven fundraising experience with international donors.
Strong communication and interpersonal skills to effectively collaborate with multidisciplinary teams and engage stakeholders at various levels.
Uphold the highest ethical standards by inspiring trust and treating all people with respect and personal integrity.
Excellent written and verbal English proficiency.
Desired Skills/Experiences
Working and living experience in developing countries in Africa and Asia.
Ability to effectively communicate a common vision to diverse internal and external stakeholders.
Track record of successfully scaling climate-smart solutions in the aquatic food sector.
Experience in market systems analysis.
Knowledge of the principles and methods involved in strategic planning, and project management systems.
Private sector engagement.
Benefits
This is an Internationally Recruited Staff (IRS) position with annual salary ranging between USD 86,760 to USD 96,950 gross per annum. WorldFish's IRS shall receive comprehensive health insurance, life insurance, accident, and long-term disability insurance. Internationally recruited staff employed outside of their home base/country of nationality will also be eligible to receive relocation assistance, a housing allowance, home-leave plane tickets for self and eligible dependents and education assistance for school-age dependents between age 4 and high school graduation. The duration of the contract will initially be for a three-year period with possibility for extension, depending on funding and performance. All benefits are subject to terms and conditions.
Your application must include:
A copy of your curriculum vitae,
A cover letter which addresses key requirements stated above; and
Contact information of three professional referees who may be contacted if you are short-listed for the position.
To be considered, applications must be submitted by no later than 24:00 (MYT), 6 August 2023.
Location: The post holder will be based in Penang, Malaysia. This position will involve international travel.
The screening will start immediately and will continue until the position is filled. Due to the high volume of applicants for WorldFish positions, we appreciate all interest, but only short-listed candidates will be contacted.
Our Gender, Diversity and Inclusion Commitment
WorldFish has seven offices across Asia, Africa and the Pacific, with more than 400 staff and 27 nationalities who contribute to a dynamic multicultural work environment.
WorldFish is committed to promoting a work environment where diversity and inclusion is valued and we seek to have gender balance in the organization. We aim to also seek balance across other diversity dimensions.
People in WorldFish are treated equally irrespective of gender, ethnicity/race, national or social origin, disability, religion, political affiliation, age, family size, marital status or any other form of personal identity.
We are an equal opportunities employer and strongly encourage qualified women and men from developing nations to apply.