Project Budget and Administration Officer - Morocco (NRS)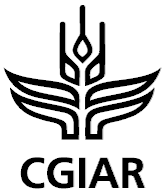 From

Icarda HR Team

Published on

25.06.20
Role Description
ICARDA designs and implements research projects that are funded by a diverse set of donors. The Project Budget and Administration Officer (PBAO) provides financial management and administration support to scientists in the development and management of research projects, from the development of proposals to donors, the start of a new grant, its management, reporting, and closure. The PBAO liaises with colleagues in Finance, Procurement and other departments to facilitate project management.
The position reports to the Finance and Management Reporting Manager in the Finance Department.
Main responsibilities
Proactively support Grant development, management and reporting
Support the development of a realistic and donor-compliant budget for new research project proposals by providing technical support to the scientist(s) who is/are developing the proposal; liaise with the Proposal Development and Grant Management Office, and the Finance Department as needed; help draft budget notes; adjust the proposal budget as needed based on the feedback and advice from the donors to which the proposal has been submitted.
Ensure that the budget approved by the donor is in line with the latest submitted proposed budget.
Once the grant has been approved, upload the necessary budgets into ICARDA's ERP in order to facilitate budget and expense management.
Ensure that expenses charged to the grant are allowable, allocable, reasonable and properly documented.
Regularly monitor project budget expenditures and advise project managers on spending rates and potential actions, as may be needed.;
Support the process of seeking amendments to the Grant budget as needed.
Work closely with the Project Accountants and Project Leaders on the preparation of the periodic financial report to the donors, ensuring that it is timely and accurate.
Support the Project Accountant as needed during Project Audits carried out by external auditors appointed by the donor or ICARDA
Facilitate the inclusion of grants budgets into the yearly organisational budget
Facilitate the financial management of agreements with research partners
Monitor the level of funds released to partners and collaborators of the project for them to carry out activities;
Liaise as needed to ensure prompt and accurate settlement of advances
Facilitate partners' technical and financial reporting, by establishing simple and effective procedures;
Assist Scientists in the development and monitoring of partners' sub-contract agreements, and in ensuring reporting requirements under those agreements are met.
Facilitate Resource Planning and Time Management
Assist research programs in managing Program resources to ensure efficient execution of research and training activities within established budgets, including preparation of yearly time allocation matrix, identification of gaps, budgeting for vacancies, and ensuring full cost recovery of personnel costs;
Assist Scientists in managing consultants by monitoring expected delivery of milestones and outputs within the established timelines and budget.
Essential qualifications and competencies
Bachelor's degree in either Accountancy, Commerce, Business Administration
At least 5 years' experience in Project Financial Management obtained in a consulting firm, an international organization or NGO, or similar multi-project work environment;
Accounting qualification – ACCA, CPA, CIA, CMA or equivalent;
Experience with project budget development and monitoring and project administration;
An effective and energetic team player, with excellent communication and interpersonal skills, able to work effectively in a multidisciplinary and multi-cultural environment;
A good command of spoken and written English;
Strong self-motivation and innovative skills;
Proficiency in the use of Microsoft Excel and practical skills in Microsoft Project, or other Project Management software: and
Experience with an ERP.
Desirable qualifications and competencies
Master's degree in Business Administration or a certificate from Project Management Institute or similar qualifications is an advantage;
Benefits
This is a nationally recruited position for which ICARDA offers an attractive compensation package including a competitive salary, medical insurance, 30 days of annual leave, five months' maternity leave, 15 days' paternity leave. The successful candidate will be offered an initial contract of 3 years, renewable subject to continued need for the position and satisfactory performance. The first year will be probationary period.
The position offers a compensation in the range of 15,713 – 20,951 MAD per month and will depend on the selected candidate's experience and qualifications.

How to apply
Please apply online at https://apply.workable.com/icarda/j/0059763BCF/ by 3 July 2020. Applications will be considered until the position is filled.
ICARDA is committed to increasing women representation in its workforce and strongly encourages applications from women.
Applications will be acknowledged, but only shortlisted candidates will be contacted.
ICARDA is committed to increasing women representation in its workforce and strongly encourages applications from women.
Applications will be acknowledged, but only shortlisted candidates will be contacted.