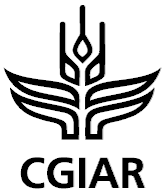 The Project Administrator will administrate the Wageningen office of the CGIAR Research Program on Climate Change, Agriculture and Food Security (CCAFS) based on the Wageningen University Campus, supervised by the Head of Partnerships & Outreach. Core functions include secretarial support to the CCAFS Independent Steering Committee, Core Team, and management of office administration and finance. This includes in particular preparing annotated agendas and minutes, financial monitoring and reporting (internal and external), administrating office budget, disbursements and payments, contract implementation, donor contact, travel bookings and expense reporting. Being the liaison to administrative and financial functions of Wageningen University, the CCAFS Lead Center CIAT and a wide range of partners is an important part of the job. The job also entails practical support for the preparation of international CCAFS events, and Management Team and Independent Steering Committee face-to-face meetings, including traveling for preparation and execution of meetings and at times independently negotiating with hotels, venues, caterers, etc. The Project Administrator also has the responsibility for maintaining and developing the CCAFS intranet and coordinating CCAFS annual reports. The Project Administrator coordinates the CCAFS student work, and handles confidential matters of the Program Director and Head of Partnerships & Outreach.
Qualification requirements
The ideal candidate enjoys working in administration in a fast-paced global environment with a number of different tasks, spanning from routine tasks to working independently on larger jobs, taking initiative and finding creative solutions to complex challenges. We are looking for a systematic, independent and hard-working candidate for this position. We ask a lot from the candidate but this job provides a chance to combine a job with a financial and administrative focus  in an international environment with dedicated colleagues from all over the world.
Requirements:
Basic degree
3-5 years' experience in management support, financial and accounting services and in project accounting; contracts management; donor reporting; project management, management of internal communication flows and event support
Must be fluent in written and spoken English and Dutch
Some flexibility in terms of working hours is required, as we work with colleagues in various time zones. Some international travel must also be expected. Experience in working with administration within the global research community is highly desirable, as is knowledge about the administration and communications activities and functions of the CGIAR and Wageningen University & Research. Applicants should demonstrate their experience, capabilities and willingness to work as part of a global, diverse multinational team and travel internationally. Proficiency in other languages than English and Dutch is desirable.
Terms of employment
We offer a position at Wageningen University starting as soon as possible. We will initially offer a one year contract with the option of an extention until 31 January 2022.  The salary depends on knowledge and experience with a mininum of  € 2723 and a maximum of € 3887 (scale 9) per month before tax based on full time employment.
Questions
For further information please contact Head of Partnerships & Outreach Anette Engelund Friis, email a.friis@cgiar.org phone (+31) 641 334796.
Application
The application, in English, must be submitted in the application form by "Click here to respond" on top of the vacancy. Send your application including your CV and letter of motivation so that we have it no later than 9 December 2018. Applications received after the closing date will not be considered. We only accept electronic applications.
Please do not e-mail your application directly to the person mentioned above, but use the website of Wageningen University & Research to upload your documents.
We expect to interview suitable candidates Tuesday, 18 December and to make the final selection shortly thereafter. Candidates should expect 1-2 brief written tests and a personality assessment to be part of the hiring process. If we do not receive a sufficient number of applications from suitable candidates the application deadline and interview date might change.
The University and CCAFS wishes our staff to reflect the diversity of society and thus welcomes applications from all qualified candidates regardless of personal background. The candidates must be in possession of valid Dutch or EU work and residence permits.
Read more about Wageningen University & Research at https://www.wur.nl/ and the CGIAR Research Program on Climate Change, Agriculture and Food Security (CCAFS) at  www.ccafs.cgiar.org.
About us
Wageningen University and Research wishes to appoint a Project Administrator for the CGIAR Research Program on Climate Change, Agriculture and Food Security (CCAFS) as soon as possible.
The Project Administrator position will be until 31 January 2022 and depending on funding, when the current phase of the CCAFS program ends.
CCAFS is a CGIAR research program led by the International Centre for Tropical Agriculture (CIAT) and, hosted by Wageningen University & Research. CCAFS brings together the world's best researchers in agricultural science, development research, and climate science, to identify and address the most important interactions, synergies and tradeoffs between climate change, agriculture and food security (see more information on  www.ccafs.cgiar.org).