Procurement Manager - Cairo, Egypt (Nationally Recruited Staff)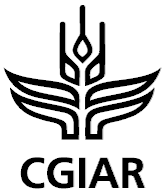 From

Icarda HR Team

Published on

05.01.20
Context and main purpose of position
Goods and services represent about a third of ICARDA's yearly expense budget. What ICARDA must procure is very diverse- it ranges from lab equipment, farm machinery to consultancies or travel services. The timely availability of goods and services is key to ensuring that ICARDA delivers what is expected by its donors and stakeholders. In addition to ICARDA's obligations deriving from its own policies and the legal environments in which it operates, ICARDA is required to comply with donors' regulations on procurement. Obtaining best value for money in procurement is a constant objective.
The Procurement manager must foster the effectiveness and efficiency of procurement processes throughout the organization. S/he directly leads and manages the small procurement team based in Cairo and provides technical oversight to staff members with procurement responsibilities in other offices. S/he works with Research Team Leaders and Budget Holders who are located across all ICARDA Offices. S/he collaborates closely with the Finance and IT departments and reports to the Director of Finance. Collaborating with other CGIAR Centers is also expected.
About ICARDA
The International Center for Agricultural Research in the Dry Areas (ICARDA) is an international autonomous, non-profit, research organization supported by the Consultative Group on International Agricultural Research (CGIAR).
ICARDA's mission is to reduce poverty, enhance food, water and nutritional security, as well as environmental health in the face of global challenges including climate change. We do this through innovative science, strategic partnerships, linking research to development and capacity development that take into account gender equality and the role of youth in transforming the dry areas. ICARDA works in partnership with governments, universities, civil society, national agricultural research organization, other CGIAR research Centers, and the private sector. With its temporary
Headquarters in Beirut, Lebanon, ICARDA operates in regional and country offices across Africa, Asia and the Middle East. For more information: www.icarda.org
Main responsibilities
The Procurement Manager will have the following key responsibilities:
Manage the Procurement function
Considering the evolving procurement objectives and challenges of the organization, shape the operations and organization of the procurement function and suggest or take any necessary step to ensure that the procurement function delivers what the organization needs,
Stay current on changes that may affect the supply and proactively anticipate the demand of required products and services and advise;
Improve business processes and utilize associated technology to support effective and efficient operations, including information sharing;
Make recommendations for improvements to policies and procedures to improve the performance of procurement processes; ensure full compliance within the procurement team and require compliance from requesters;
Develop the bi-annual functional workplan in a collaborative manner, monitor progress and adjust plan as needed;
Ensure procurement records and documents, including commercial contracts, are maintained and documented from origination through completion;
Represent the function internally and externally, including with other CGIAR Centers;
Facilitate periodic reviews of the procurement function, including by Internal Audit.
Manage service delivery
Ensure appropriate procurement planning processes are in place;
Lead regular planning exercises and translate the plan into actionable procurement plans,
Manage and oversee the procurement day to day operations across all offices, problem solve as needed;
Approve all high value procurement actions across all offices;
Oversee all high-value Request For Proposals (RFPs) to ensure that best value and compliance with applicable laws and regulations are achieved;
Ensure proper communication channels and processes are in place to establish and maintain fluid communication with requesters, bidders and suppliers, throughout any procurement action;
Ensure that all requesters are aware of the processes and procedures they must follow;
Ensure that the level of client satisfaction is regularly measured,analyzed, and improvement actions taken as may be necessary .
Manage Suppliers and Contracts
Seek and vet new suppliers as needed;
Ensure that the performance of suppliers is regularly reviewed;
Conduct supplier risk assessment and regularly review performance and their compliance with ethical norms and international standards and regulations;
Ensure the supplier database is always up to date;
Ensure that contracts and service agreements are negotiated in line with organizational requirements and norms.
Lead and Manage the Cairo Procurement Team
Organize the team optimally for effective delivery in all ICARDA offices;
Lead the development of the team annual workplan and ensure all individual plans dovetail with the team plan, monitor progress of the plan and adjust as needed;
Coach and supervise team members, provide constructive feedback and support their professional development;
Set individual's yearly workplans and performance objectives, monitor performance and conduct regular performance appraisals;
Prepare the yearly budget of the Cairo procurement function, manage and monitor expenditures.
Provide functional leadership and support to procurement officers in other locations
Ensure that the procurement function is optimally organized in other country offices;
Support the development of the annual plan of staff members with procurement responsibilities in those offices;
Involve them and coordinate with them on changes to policies and processes, on plan development;
Ensure that they are aware of important external developments and understand how the Cairo team works.
Other
Take on other responsibilities or tasks in coordination with the Director of Finance.
Education, qualifications and experience
Essential qualifications, skills and experience
Advanced university degree (Master's or equivalent) from an accredited educational institution in Commerce or Business Management;
A minimum of 8 years of professional procurement experience, with a minimum of 4 years dealing with international vendors;
Proven experience in a procurement lead role, preferably within an international environment,
Experience in working with geographically dispersed teams and projects;
Strong experience in supplier management, sourcing, contract management, tendering and managing high value contracts;
Knowledge of international procurement standards and regulations.
Other Competencies
Ability to plan and work to tight deadlines and handle multiple concurrent activities;
Ability to problem solve effectively;
Experience in introducing and/or managing new initiatives and change;
Demonstrated leadership, supervisory and management skills;
Very good communication (spoken, written and presentation) skills, capacity to communicate issues and resolutions to different levels in the organization;
Capacity to maintain confidentiality with sensitive organizational information;
Strong interpersonal skills and ability to establish and maintain effective working relations with people in multi-cultural, multi-ethnic environment with sensitivity and respect for diversity;
Managing budgets and resources including contractors and consultants;
Competent in the use of software applications (i.e. Microsoft Office, Enterprise Business Systems);
Excellent command of spoken and written English and Arabic languages.
Desirable experience, skills and qualifications
Specialization in supply chain management or a closely related discipline;
Professional qualification in Procurement (e.g. CIPS) desired but not required depending on education and experience;
Experience in or exposure to the international public or non-profit;
Experience in agricultural procurement.
Terms of appointment, salary and benefits
This is a nationally recruited position for which ICARDA offers an attractive compensation package including a competitive salary, medical insurance, 30 days of annual leave, five months' maternity leave, 15 days' paternity leave. The successful candidate will be offered an initial contract of 3 years, renewable subject to continued need for the position and satisfactory performance. The first year will be probationary period.
How to apply
Please apply online at www.icarda.org/iea/ by 16 January 2019. Applications will still be considered until the position is filled.
ICARDA is committed to increasing women representation in its workforce and strongly encourages applications from women.
Applications will be acknowledged, but only shortlisted candidates will be contacted.