Procurement Associate (ICARDA)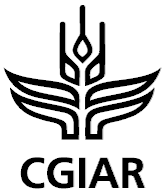 From

Icarda HR Team

Published on

29.03.22
Reports to: Procurement Manager
Location: New Delhi, India
Main purpose of position
The position is responsible for ensuring that procurement of goods, services and works undertaken by ICARDA for India is conducted professionally, providing quality services to requesters while achieving best value for money. The position must ensure that procurement operations comply with ICARDA procurement strategies, policies, including ethical standards, local laws and donor regulations. Responsibilities related to logistics include import and clearance.
About ICARDA
The International Center for Agricultural Research in the Dry Areas (ICARDA) is a treaty-based international non-profit research organization supported by CGIAR. ICARDA's mission is to reduce poverty, enhance food, water, and nutritional security, as well as
environmental health in the face of global challenges including climate change. We do this through innovative science, strategic partnerships, linking research to development and capacity development that take into account gender equality and the role of youth in transforming the dry areas. ICARDA works in partnership with governments, universities, civil society, national agricultural research organization, other CGIAR Research Centers, and the private sector. With its temporary Headquarters in Beirut, Lebanon, ICARDA operates in regional and country offices across Africa, Asia and the Middle East. For more information: www.icarda.org
All CGIAR Centers are currently engaged into a reform process ("One CGIAR'") that will help ICARDA and CGIAR achieve better impact through more strategically integrated research, unified governance, an integrated structure and new research modalities across participating Research Centers. This transformation is supported by CGIAR donors who have committed to increased funding as a result of these reforms.
Main responsibilities
• Undertake procurement functions for offices and projects in Amlaha (Madhya Pradesh), New Delhi, Bhubaneswar (Odisha), and other ICARDA-SACRP locations as required
• In coordination with stakeholders, SACRP management and HQ, ensure that good procurement planning processes are in place and are being followed; essential to stay current on changes in procedures, products, and services, and inform stakeholders and PSD accordingly
• Managing the procurement day to day operations in India, dealing and problem-solving with Government suppliers/vendors as needed, under the supervision of Senior Officer – Administration and Finance, SACRP; and overall guidance of Procurement Manager, ICARDA HQ
• Develop RFPs/RFQs in adherence to ICARDA-PSD guidelines, and ensure that best value and compliance with applicable laws and regulations are achieved
• Prepare comparatives of quotations received to evaluate final bidder, in presence of Senior Officer – Administration and Finance, SACRP, Platform Manager, FLRP and Regional Coordinator, SACRP, or their designees; upload entire procurement files on OSCAR (ERP/intranet database) and forward the same to proxies for Purchase Request/Purchase Order processes
• Ensure timely delivery of contracted goods and services through effective communication with requesters and suppliers to cater to client satisfaction
• Seek and vet new suppliers as needed, and update suppliers in compliance with PSD guidelines; conduct supplier risk assessment and regularly review their performance and compliance with ethical norms and international standards and regulations
• Ensure that contracts and service agreements are negotiated in line with organizational requirements and norms; Ensure procurement records and documents, including commercial contracts, are maintained and documented from origination through completion
• Any other related work assigned by Senior Officer – Administration and Finance, South Asia & China Regional Program (SACRP); and Head – Food Legume Research Platform (FLRP)
Education, qualifications, and experience
• A Bachelors' degree in Logistics, Supply Chain, Commerce, Business Administration, or other relevant university degree.
• Min of 6 years' experience in procurement.
• Experience in using ERP or similar systems.
• Experience in international procurement.
• Experience in launching tenders and RFP.
• Excellent command of English language both written and verbal.
Terms of appointment, salary, and benefits
This is a nationally recruited position available for Indian nationals for which ICARDA offers an attractive compensation package including a competitive salary, medical insurance, 30 days of annual leave, five months' maternity leave, 15 days' paternity leave.
The successful candidate will be offered an initial contract of 3 years, of which the first year will be a probationary period. Subsequent employment is determined based on the performance, the availability of funds and continued need for the position.
How to apply
Applicants are required to submit their applications online at this link by 13 April 2022 latest.
ICARDA is committed to increasing women representation in its workforce and strongly encourages applications from women.
Applications will be acknowledged, but only shortlisted candidates will be contacted.