Post-Doctoral Fellow/Scientist (Climate Change & Fish-Based Livelihoods)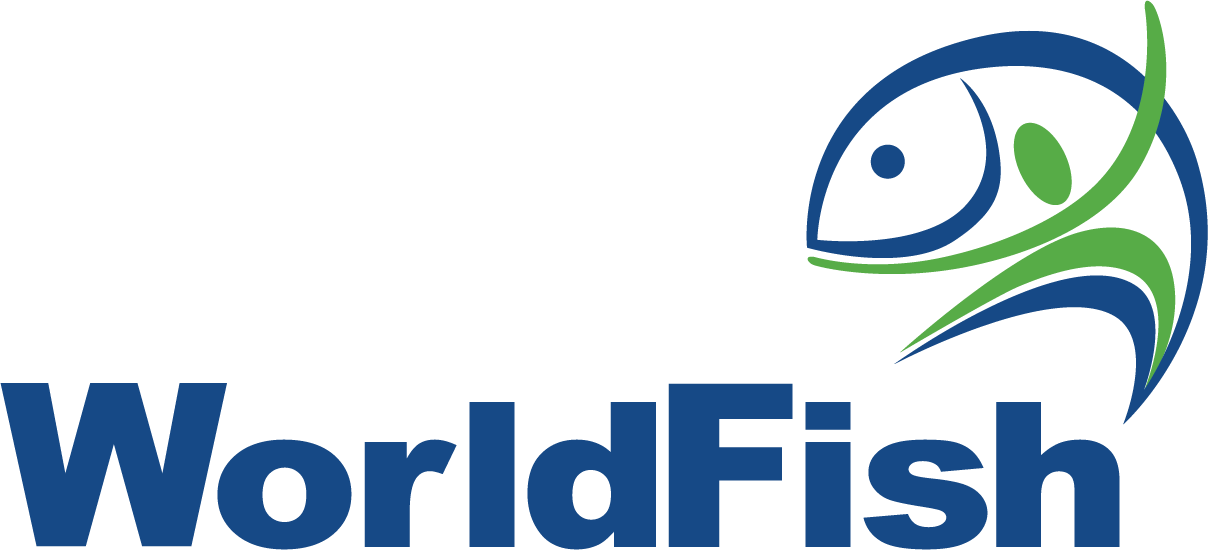 From
Published on

02.02.23
Description
WorldFish seeks to create an inclusive world of healthy, well-nourished people and a sustainable blue planet, now and in the future. We provide research and innovation in aquatic food systems to support sustainable development and food system transformation toward healthy and resilient diets. Our 2030 WorldFish Research and Innovation Strategy: Aquatic Foods for Healthy People and Planet outlines our commitment to guiding the transition to more resilient aquatic food systems in three priority impact areas: Social and Economic Inclusion, Nutrition and Public Health, and Climate Resilience and Environmental Sustainability.
About the Position
The Post-Doctoral Fellow/Scientist (Climate Change and Fish-based Livelihoods) will join our growing Dili-based research team partnered with the Ministry of Agriculture and Fisheries, Timor-Leste with a focus of improving nutrition and economic outcomes through increased access to fish for vulnerable people and populations. In line with the new WorldFish Aquatic Foods for Healthy People and Planet research and innovation strategy, the WorldFish Timor-Leste country program is expanding its focus beyond production systems, and resilience to climate change is an important new direction for our program.
The position will work with national and international climate, gender, nutrition, aquaculture and fisheries specialists to develop and implement research approaches, programs and policy recommendations with a focus on climate resilience of livelihoods, and of access to fish within local food systems. The position will work across two main projects; the Global Environment Facility-funded IkanAdapt project on building resilience to climate change among those engaged in fish-based livelihoods, and; the ACIAR-funded Nutrition Sensitive Fisheries Management project, being implemented in Timor-Leste and eastern Indonesia.
The position will focus on grounded, locally engaged research. The successful applicant will engage principles of participatory action research to lead a program working directly with communities to co-design, pilot and implement approaches to improving climate resilience and nutrition outcomes. The work will also extend into neighboring areas of West Timor, Indonesia.
The position will suit a dynamic and productive researcher with a strong track record of research and publication in cross-disciplinary research that may include rural livelihoods, community-based natural resource management, climate change and nutrition security.
A scientist-level appointment would be considered where the applicant has 3+ years of post-doctoral experience in highly relevant disciplines, and 5+ publications in international peer reviewed literature in areas of direct relevance to this position.
The successful candidate will be responsible to:
Research Projects
Work with project leaders and senior experts to develop a stream of research that seeks to pilot, and ultimately scale, approaches and innovations that improve nutrition outcomes, equity, and build resilience to climate change among women and men engaged in fish-based livelihoods.
Apply research experience and contemporary methods to the development and implementation of community, household and intra-household research on fisheries livelihoods, climate and food system resilience.
Engage with WorldFish scientists across other geographies to contribute to a growing body of work around island food systems.
Work with research, government and NGO partners to build capacity and implement key research activities.
Take primary responsibility for research implementation, data collection, data quality assurance and analysis under project activities.
Under the guidance of senior team members (for a post-doctoral appointment), produce high-quality scientific publications from project findings (a scientist-level appointment would bring substantial field and publication experience to leading these outputs).
Contribute to the development of policy advice and action plans on nutrition-sensitive and climate-resilient fish-based livelihood development and nutrition sensitive fisheries management.
Contribute to the team ethos and shared objectives of the WorldFish Timor-Leste team and country program.
Stakeholder and donor communication
Ensure quality communication with local stakeholders (government, NGOs, private sector) and donor representatives to promote WorldFish as the partner of choice for fisheries and aquaculture research.
Represent WorldFish in national and international fora.
Requirements
This job might be for you if you have the below skills and qualifications:
A PhD in a field relevant to the advertised role, such as climate change, sustainable rural livelihoods, natural resources management, that must include a degree of grounded theory and/or participatory action research methods.
A candidate with a Masters Degree (by research) and highly relevant research experience will be considered for the position where study and experience are highly relevant to the requirements of this position.
A strong track record of applied transdisciplinary research on climate change and rural livelihoods and/or food systems.
Demonstrated knowledge and application of contemporary gender sensitive approaches to participatory research, including an understanding of the role of social norms/cultural beliefs.
Proven ability to work in remote locations for extended periods of time with minimal supervision.
A strong team-player willing to dedicate time to building capacity among junior and national scientists, partners and students.
Strong publication track record for stage of career in relevant international peer-reviewed journals.
A willingness to prioritize learning Tetun early in the appointment period.
Desired Skills and Qualifications
Proven aptitude for learning languages, with existing skills in Tetun, Portuguese or Bahasa Indonesia a distinct advantage.
Experience developing information and education materials for government and community stakeholders.
Priority will be given to applicants with a track record of living for extended periods in less developed countries.
Benefits
This is an Internationally Recruited Staff (IRS) position. WorldFish's IRS shall receive comprehensive benefits including (but not limited to) housing allowance*, relocation and repatriation assistance*, dependent education allowance*, home leave entitlement*, comprehensive insurance coverage for staff and eligible dependents, and pension/provident fund contribution. The duration of the contract will initially be for a three-year period for Scientist level and two-tear for Post-Doctoral Fellow applicant, with possibility for extension, depending on funding and performance.
Note: Items marked * are not applicable to staff recruited as Home Country Internationals (nationals of the country of posting). All benefits are subject to terms and conditions.
How to Apply
Your application must include:
A copy of your curriculum vitae,
A cover letter (maximum 2 pages) which addresses key requirements stated above; and
Contact information of three professional referees who may be contacted if you are short-listed for the position.
To be considered, applications must be submitted by no later than 24:00 (MYT) 28 February 2023.
Location: The post holder will be based in Dili, Timor Leste. This position will involve international travel.
Screening will start immediately and will continue until the position is filled. Due to the high volume of applicants for World Fish positions, we appreciate all interest, but only shortlisted candidates will be contacted.
Our Gender, Diversity and Inclusion Commitment
WorldFish has seven offices across Asia, Africa and the Pacific, with more than 400 staff and 27 nationalities who contribute to a dynamic multicultural work environment.
WorldFish is committed to promoting a work environment where diversity and inclusion is valued and we seek to have gender balance in the organization. We aim to also seek balance across other diversity dimensions.
People in WorldFish are treated equally irrespective of gender, ethnicity/race, national or social origin, disability, religion, political affiliation, age, family size, marital status or any other form of personal identity.
We are an equal opportunities employer and strongly encourage qualified women and men from developing nations to apply.