AfricaRice : Planning and Budget Manager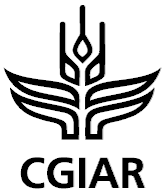 From

AfricaRice

Published on

05.08.20
Planning and Budget Manager
Abidjan, Côte d'Ivoire
Ref:  IRS/PS/DFCS/2020/17
AfricaRice is seeking a "Planning and Budget Manager" who will be based at the AfricaRice Head Office in Abidjan Côte d'Ivoire.
About AfricaRice
The Africa Rice Center (AfricaRice) is a leading pan-African rice research organization committed to improving livelihoods in Africa through strong science and effective partnerships. AfricaRice is a CGIAR Research Center. It is also an intergovernmental association of 28 African member countries, with headquarters in Côte d'Ivoire
Context
The Planning and Budget Manager will help in projecting the Center revenues and expenses, planning, coordinating and supervising the preparation of the internal annual budget and financing plan of the Center for internal/external use. S/he will also be producing relevant financial reports and cost/financial analysis for management information and compliance to donor requirements.
The incumbent will report to the Director of Finance and Corporate services and will work with all the unit's heads and scientists for the planning of their budget. The Manager will also have to manage a team of Accountants of the unit.
Position Responsibilities
The Planning and Budget Manager responsibilities will be but not limited to the following:
 Facilitating the preparation of budgets for project proposals.
Reviewing the financial aspects of Memoranda of Agreement (MOA) and Memoranda of
Understanding (MOU) and other Agreements with donors, collaborating countries and
institutions before firm commitments are made by the Center.
Maintaining databases on budget cost standards, staffing patterns, inflation and exchange
rates, donor historical contributions and specific grants, other budget data; monitoring the
appropriate use of budget provisions particularly in relation to staff positions, consultants,
travel costs and capital expenditures and providing management with appropriate budget
reports.
Supervising the performance of all the required tasks for the production of the internal and
external budgets of the Center, including costing and controlling of staffing patterns,
incorporating cost allocations, etc. Also reviews project proposals to donors and collaborators.
Ensuring that staff time and costs as well as other direct and indirect costs are properly
financed by project funding.
Providing management with information and documentation for the Mid-year and annual
budget reviews.
Producing budgets and relevant financial information for presentation and approval of the
Board of Trustees
Producing statistical and other Reports: Preparation of inflation and exchange rate reports,
compiling and analyzing financial data to produce other required statistical reports on Center
Finance.
Maintaining cost controls and studies: The production of cost studies, projections and the
upkeep of databases on Center cost structure and relevant cost standards. Ensuring revisions
of the full cost allocation policy and in coordination with various units, regularly update cost
allocation rates for implementation.
Supervising the establishment of the required databases and costs standards for posting on
the Center's Intranet.
Assessing projects in the pipeline and their impact on the current and future budget of the
Center.
Ensuring the automation of the budget planning and financial reporting functions, including online access by users and regional offices
Undertaking any other related duties as required by the needs of the institution.
Qualifications/ Selection Criteria
 Education and Work experience:
S/He must hold a relevant master's degree (Finance/ Accounting) or the equivalent, or
membership of the ACCA, CPA or other similar qualifications.
At least (5) five years' experience in a similar position.
International work experience in a developing country, preferably in Africa. Experience with
CGIAR or similar organization will be an added advantage.
Knowledge and Key Competencies:
 Ability to develop strong relationships and to leverage it for improving business development
performance
Accomplished financial management and budgeting skills.
Strong inter-personal, relationship building and communication skills
Demonstrated experience in change management and ability to work under minimal supervision
High level knowledge on global agricultural research and development issues and policies,
AfricaRice's research strategy, value chain and in particularly rice value chain performance in
Africa, and on the CGIAR environment
Highly proficient in the use of MS Office (Excel, Word, PowerPoint). Knowledge of ERP, especially
Agresso will be an advantage.
Ability to handle multiple projects, meet deadlines, and demonstrate composure under stress and
in times of uncertainty.
Strong ability to assess and analyze challenges and provide rational and well-thought out
conclusions and solutions.
Strong self-motivation whilst being a team player.
High integrity, result-oriented and able to exercise sound judgment and think creatively and
strategically.
Ability to effectively interact with a wide range of staff at all levels in a multicultural and multidisciplinary environment
Language:
The candidate should communicate fluently (oral and writing) in either English or French and
having a good working knowledge in the other language. 
Terms and Conditions
This is an internationally recruited position.
AfricaRice provides an attractive salary and benefits package and a collegial and gender-sensitive
working environment.
The contract will be for an initial period of two (02) years with the possibility of renewal based on
performance and availability of funding.
How to apply
Only online applications will be considered (If you encounter any technical issue on the career site during your application, or you are prevented to proceed with your application until its final completion: Please kindly revert to us along with the screenshot of issues through this email: africariceHR@cgiar.org). Applications are not allowed through this email. Please when required, only upload duly customized filenames personal files like cv and cover letter. Example: Jamesharry_cv.pdf or jeankoffi_cover letter to avoid system errors in uploading your personal files during your application with filenames like: "cv.pdf" or "coverletter.pdf". Also kindly provide 3 referees as requested during the application process.
Only shortlisted candidates will be contacted.
To Apply click on this following link: http://eservices.africarice.org/application/index.php  and follow these below instructions:
Create an account if you are a new user, if not log on with your credentials to access your account
Register with your personal details
Apply and select " Planning and Budget Manager"
Follow the step by step application procedures.
Not later than August 10, 2020.
AfricaRice promotes equal opportunities and believes that the diversity of its staff contributes to excellence.
We thank all candidates, but remember that only shortlisted candidates will be contacted.
For more information on AfricaRice, please visit our website at: www.AfricaRice.org