Monitoring and Evaluation Officer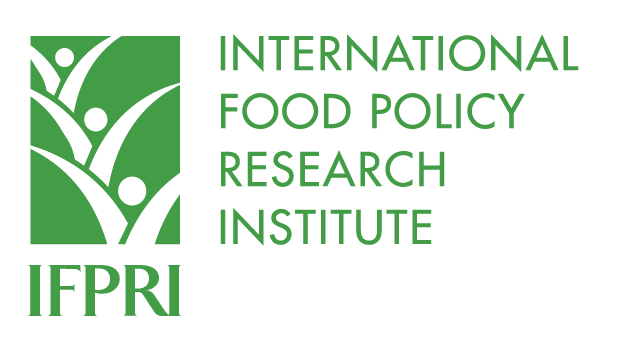 Job Summary:
HarvestPlus seeks a highly-motivated Monitoring and Evaluation Officer to join our team. The successful candidate will be responsible for monitoring and evaluation activities of the Bangladesh Initiative to Enhance Nutrition Security and Governance (BIeNGS) project. This position is a one-year, fixed-term appointment and is renewable contingent upon continued satisfactory performance and program funding. The position is based at BIeNGS project office in the Jamalpur district under the HarvestPlus Bangladesh Country Office. Interested applicants must have work authorization to work in Bangladesh.
Background:
HarvestPlus improves nutrition and public health by developing and promoting biofortified food crops that are rich in vitamins and minerals, and providing global leadership on biofortification evidence and technology. HarvestPlus is part of the CGIAR Research Program on Agriculture for Nutrition and Health (A4NH). CGIAR is a global agriculture research partnership for a food secure future. Its science is carried out by its 15 research centers in collaboration with hundreds of partner organizations. HarvestPlus is based at the International Food Policy Research Institute (IFPRI) and collaborates with multiple CGIAR centers and partner organizations.
Essential Duties:
The Monitoring and Evaluation (M&E) Officer will be responsible for the design, coordination and implementation of the monitoring and evaluation, research, and learning framework of the BIeNGS Project. S/he will assist the Project Manager to develop a systematic monitoring plan to improve the qualitative and quantitative evidence gathered by the project. S/he will also provide technical assistance to the implementing agencies, particularly in relation to monitoring, reporting, and governance challenges.
Specific duties include but are not limited to:
System Setup
Assist in the revision of the project log frame matrix, particularly in the areas of performance indicators and their measurement.
Assist in the development and/or finalization of the detailed project work plan and update project activities and timeframes.
Assist in developing the overall framework for project M&E including mid-term project review and impact assessment. This includes developing a project performance monitoring plan with relevant data collection systems.
Review the quality of existing data and collection methods.
Maintain baseline data for each project component and for all project indicators.
Liaise with collaborating partners to review their management information systems and agree on any required changes, support, and resources.
Organize and undertake training with collaborating partners on M&E as required.
Coordination and Implementation of M&E
Collect data on a regular basis to measure achievement against the performance indicators.
Check data quality with partners.
Maintain and administer the M&E database; analyze and aggregate findings.
Support qualitative and quantitative project progress reporting.
Identify lessons learned and develop case studies to capture qualitative outputs of the project.
Provide feedback to the supervisor on improving project performance using M&E findings.
Communication
Produce reports on M&E findings and prepare presentations based on M&E data.
Provide the Project Manager with management information she/he may require.
Present monitoring and evaluation reports.
Required Qualifications:
Bachelor's degree in Statistics, Economics, Agricultural Economics, International Development, or a related field.
Knowledgeable in M&E methods and approaches in the agriculture, health, nutrition, or rural development sectors.
Demonstrated experience in developing and refining data collection tools.
Demonstrated experience with data quality assessments and oversight.
Working knowledge of program implementation, and monitoring and evaluation techniques and practices.
Familiarity with substantive issues such as agricultural policies, agricultural extension systems and services.
Excellent analytical skills.
Ability to work in a team and strong interpersonal skills.
Excellent computer applications skills including MS Office.
Excellent organizational skills, with a proven ability to manage multiple competing priorities under strict deadlines with minimal supervision.
Excellent oral and written English language skills.
Ability to drive motorbike with valid driving license.
Preferred Qualifications:
M&E working experience in EU-funded projects and/or International Non-Governmental Organization (INGO).
Advanced certificate in M&E, Statistics, or Economics.