Manager/Senior Manager, Board and Council Relations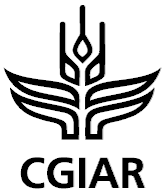 From
Published on

25.05.21
Location: Montpellier, France or an approved alternative CGIAR location
Grade: Grade 5/Grade 6 (CGIAR System Organization positions may be classified between grades 1 to 9, with grade 9 being the highest. Grades 5 and 6 are roughly equivalent to UN P4 and P5).
Reports To: Director, Board and Council Relations Unit
Closing Date for Applications: 15 June 2021
About CGIAR

CGIAR is a global research partnership for a food-secure future. CGIAR science is dedicated to reducing poverty, enhancing food and nutrition security, and improving natural resources and ecosystem services. Its research is carried out in close collaboration with hundreds of partners, including national and regional research institutes, civil society organizations, academia, development organizations, and the private sector.
About the CGIAR System Organization
Established in 2012, the CGIAR System Organization ("System Organization") provides governance to the CGIAR System in collaboration with the System Council and has about 50 staff. The System Organization is committed to cultivating a work environment that reflects teamwork, gender equality, and respect for diversity.
It is a truly exciting time to be joining the System Organization as CGIAR undertakes a transformation into a more integrated "One CGIAR" that will allow us to achieve greater impact with our research. One CGIAR is a dynamic reformulation of CGIAR's partnerships, knowledge, assets, and global presence in key areas where innovation is needed to deliver on the Sustainable Development Goals by 2030. It focuses on collaborating more closely in a way that enables us to deploy scientific innovations faster, on a larger scale, and at a reduced cost so that they can have a more significant impact where they are needed the most. The transition to One CGIAR will have profound implications on how CGIAR and its constituent parts are structured and operate: with unified governance, an integrated structure, a new research modality, and more pooled funding, One CGIAR will be better positioned to achieve its mission.
Please find more information about CGIAR at www.cgiar.org and about One CGIAR here.
Job Summary
About the Position
An integral member of the Board and Council Relations Unit, this position's primary focus is on providing proactive stewardship of the business of the System Council, its standing committees, and working groups, with emphasis on ensuring that the System Council, CGIAR's highest governing authority, operates as a strategic, effective, accountable, and inclusive decision-making body.
Working under the overall guidance of the Director, Board and Council Relations, the Manager/Senior Manager is responsible for driving the formulation, organization, and management of a rolling System Council agenda in a way that delivers coherence for the CGIAR System and for facilitating dialogue and effective communication between management, the System Board and the System Council Chair on critical priorities and their efficient consideration by the System Council. A key responsibility will be to ensure effective bridges and engagement between CGIAR's independent advisory bodies and committee chairs so that the sequencing of independent advice is relevant to strategic decision-making by CGIAR.
The Manager/Senior Manager will be a highly-skilled professional with political savvy and have a good understanding of the effective use of networks to manage and move relationships in the direction of more aligned decision-making within the CGIAR System. The capacity to build and maintain a wide range of trusting relationships is paramount for this role, particularly for System Council voting and non-voting members, Committee and Working Group Chairs, and the leaders of CGIAR's independent advisory bodies.
Requirements
Advanced level university degree (masters or equivalent) in public policy, public administration, international relations, development studies, or a related field. A first-level university degree combined with two additional years of qualifying work experience may be accepted in lieu.
A minimum of seven years' post-qualification for a Manager (and ten years for the Senior Manager) progressively responsible experience in public administration, governance, development, or international relations.
Experience working in an international cross-cultural environment or an environment that is politically sensitive and highly visible, or both.
A successful track record of working on complex and sensitive issues and interacting with individuals, high-level government officials, and intergovernmental bodies is strongly preferred.
Please find a detailed job description here
Benefits
The CGIAR System Organization will employ the selected candidate if based in Montpellier, France, or will be hosted by another CGIAR Center/Alliance if based elsewhere. The modalities for engagement will be determined in consultation with the successful candidate and the relevant Center/Alliance as necessary.
The CGIAR System Organization is an equal opportunity employer and offers competitive compensation with favorable taxation arrangements (as applicable in the location) and, subject to eligibility, comprehensive employee benefits comprising extensive insurance coverage, a retirement plan, an education grant, and relocation support at the start of the appointment and upon conclusion of appointment for staff members and eligible dependents. All benefits are denominated and paid in Euros if based in France or mapped to the employing CGIAR Center/Alliance compensation package if based elsewhere.
System Organization appointments are typically for a fixed term of three years, with a possibility of renewal subject to the System Organization's needs and funding.
Submitting Your Application
All applications must be submitted online to be assessed through our automated recruitment and selection system. If you require assistance or face challenges in submitting your application, please send an email to SMO-HR@cgiar.org with the position title in the subject line. Please note, we will not accept applications through this email.
Please ensure that your resume and cover letter do not contain your marital status, age, or photograph and are in English. Documents provided in a language other than English will not be considered.
Candidates are required to provide at least three referees we can contact (name, organization and position, relationship to you, telephone number, and email). At least 2 of the provided referees must be a former or a current direct supervisor. Referees will only be contacted with the candidate's prior consent, and all reference checks are treated as strictly confidential.
CGIAR is committed to fair, safe, and inclusive workplaces. We believe that diversity powers our innovation, contributes to our excellence, and is critical for our mission. We offer a multi-cultural, multi-color, multi-generational, and multi-disciplinary, collegial working environment, with a competitive salary, excellent benefits, and flexible working arrangements. We are consciously creating an inclusive organization that reflects our global character and our commitment to gender equity. We, therefore, encourage applicants from all cultures, races, ethnicities, religions, sexes, national or regional origins, ages, disability status, sexual orientations, and gender identities. If you require accommodation due to a disability, please email your request to SMO-HR@cgiar.org and include "Diversity and Inclusion Accommodation" in the subject line.
All received applications will be acknowledged; however, only shortlisted applicants will be contacted.
We look forward to hearing from you.