Manager of Capacity Development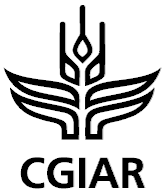 From

r.raman

Published on

26.12.19
Manager of Capacity Development
Abidjan, Côte d'Ivoire
Ref: IRS/APS/DSP/2019/08
AfricaRice is seeking a "Manager of Capacity Development" who will be based at the AfricaRice Head Office in Abidjan Côte d'Ivoire.
About AfricaRice
The Africa Rice Center (AfricaRice) is a leading pan-African rice research organization committed to improving livelihoods in Africa through strong science and effective partnerships.  AfricaRice is a CGIAR Research Center. It is also an intergovernmental association of 28 African member countries, with headquarters in Côte d'Ivoire.
Context
The Manager of Capacity Development will provide support to the AfricaRice staff and rice value chain actors in Africa, to obtain, improve, and retain the skills, knowledge, tools, equipment, and resources necessary to implement their activities competently and achieve the development goals of the Institution.
The incumbent will report to the Director of Strategic business initiatives and will work with all the Departments at AfricaRice to develop and implement a capacity development strategy across a range of reactive and strategically planned opportunities targeted at boosting development of the rice sector
Position Responsibilities
The Manager of the Capacity Development Unit 's responsibilities will be as following under each below pillar:
Capacity Support
Design, update and implement the Center's capacity development strategy and procedures as and when the need arises.
Coordinate and facilitate capacity development processes and implementation of capacity development activities, programs, and projects at AfricaRice, which are geared towards improving the performance of AfricaRice staff, National Agricultural Research and Extension Systems (NARES) and rice value chain actors in Africa.
Conduct capacity support assessments, develop and deliver tailored capacity support plans for AfricaRice staff and rice sector actors, in Africa.
Ensure oversight and supervision of the AfricaRice Regional Training Center located in St. Louis, Senegal, and strive to make it a mega pole for capacity development along the rice value chain.
Liaise, build new partnerships and share relevant information on training fellowship opportunities with other AfricaRice units, NARES and other relevant partners.
Manage training and internship requests from students, trainees, NARES and other partners, based on approved Center processes.
Create and maintain a lively website that documents capacity development activities at AfricaRice including training opportunities, success stories and learnings.
Advocate for better information on and capacity development resources for improving the rice sector
Develop concept notes to target capacity development opportunities as and when they do arise
Represent AfricaRice in the CapDev Community of Practice and in capacity development matters at the level of CGIAR
Undertake any other duties as required by the needs of the Center and as reviewed from time to time by the supervisor.
Data Analysis
Collect/access and evaluate data and information on capacity development and other resource flows
Conduct data analysis and interpretation as required by the Unit and partners
Prepare data analysis reports in advance of training and other engagements.
People Management/Communications
Develop and maintain a high performing culture of capacity development within the Center
Provide support to staff to enable delivery on the enable delivery on the Unit's work plan
Conduct meetings, performance management appraisals and support professional development of the members of the Unit when necessary
Establish a capacity development networking system with a variety of institutions and individuals across a range of sectors (public, private, third parties, etc.)
Keep management fully informed on key opportunities and challenges faced by the Unit through regular reporting.
Strategy, Finance and Operations
Develop and oversee the implementation of an annual budget and operational work plan for the Unit.
Provide input to the establishment of the Centers work plan and budget in line with its vision and mission.
Qualifications /Selection Criteria
Education and work experience: 
S/He must hold a master's degree in Agricultural Sciences or any relevant discipline with a proven exposure to Capacity Development; Training & Development; Human Resources; Education; Business; or any other related field.
At least 5 years in working experience in a training and development capacity, preferably working in a Leadership Role, preferably in a cross-functional organizational model
Proven practical experience in facilitating training campaign through instructional design, adult learning concepts and technology with exceptional communication skills to release engaging and convincing training materials/reports for an effective and impacting capacity development.
Knowledge and Key Competencies:
Sound knowledge on rice-value chain in Africa or agricultural research chain-values and the CGIAR environment in general will be an asset
High proficiency in the use of MS Office (Excel, Word, PowerPoint) and at least one E-Learning platform
Competency in instructional methodologies, progression theory, learning evaluation models and various delivery methods
Demonstrated experience in change management and ability to work under minimal supervision
Ability to handle multiple projects and meeting deadlines, and ability to demonstrate composure under stress and in times of uncertainty
Strong creative, strategic, analytical, organizational and interpersonal skills
Strong self-motivation and a commitment to team-work and working in a collegiate manner
Strong oral and written communications skills
Ability to effectively interact with a wide range of staff at all levels in a multicultural and multidisciplinary environment.
Language
The candidate should communicate fluently (oral and writing) in both languages English and French or having a good working knowledge in the other language.
Others
This position will involve travels within Côte d'Ivoire and internationally, including post-conflict/challenging states
There is an expectation that there will be occasional out of hours travel and external/internal events.
Terms and Conditions
This is an internationally recruited position.
AfricaRice provides an attractive salary and benefits package and a collegial and gender-sensitive working environment.
The contract will be for an initial period of three (03) years with the possibility of renewal based on performance and availability of funding.
How to apply
Only online applications will be considered (If you encounter any technical issue on the career site during your application, or you are prevented to proceed with your application until its final completion: Please kindly revert to us along with the screenshot of the issue through this email: africariceHR@cgiar.org). Applications are not allowed through this email.
Only shortlisted candidates will be contacted.
To Apply click on this following link: http://eservices.africarice.org/application/index.php  and follow these below instructions:
Create an account if you are a new user, if not log on with your credentials to access your account
Select "Manager of Capacity Development "
Follow the step by step application procedure.
Not later than January 17, 2020.
AfricaRice promotes equal opportunities and believes that the diversity of its staff contributes to excellence.
We thank all candidates, but remember that only shortlisted candidates will be contacted.
For more information on AfricaRice, please visit our website at: www.AfricaRice.org