IPSR Innovation Scaling Expert-Consultancy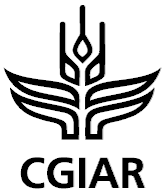 From
Published on

04.05.23
Applications close: 1 June 2023
Consultancy: 10 June - 31 December 2023, with the possibility of an extension.
Innovation Packages and Scaling Readiness (IPSR forms an important part of the CGIAR performance and results management system. The performance and results management system tracks how investments in research and innovation return into impact.
Innovation Packages and Scaling Readiness is an approach that supports CGIAR Initiatives in achieving four main objectives:
Keep track of innovation development
Bundle innovations as part of context-specific packages
Develop strategies for scaling innovation
4. Manage a portfolio of innovations
Over the next three-year business cycle, CGIAR aims to profile 1000s of its innovations and design 100s of innovation packages worldwide. Tracking innovation and innovation package data and metrics will feed innovation portfolio management, risk management, and decision-making to increase the likelihood that CGIAR science and innovation contribute to Sustainable Development Goals.
To successfully execute IPSR within CGIAR, an IPSR Scaling Expert is needed to join the team, contributing to designing and implementing the IPSR approach within CGIAR and extending its reach as required.
Requirements
Key responsibilities:
Support the ongoing design and adaptation of the CGIAR IPSR approach
Lead QA activities for innovations as part of the broader PPU QA team
Facilitate the adoption and implementation of Innovation Packages and Scaling Readiness (IPSR) within CGIAR
Enhance the capacity of IPSR implementers and related stakeholders in initiatives
Assist in the design, execution, and monitoring of scaling strategies
Contribute to the development of scaling knowledge products and publications
Key competencies required:
5-10 years of experience supporting innovation scaling in CGIAR or related sectors
Demonstrated expertise in cutting-edge scaling approaches and tools
Hands-on experience collaborating with government, NGOs, and private sector partners for scaling CGIAR innovations in low- and middle-income countries
Proven success in managing multi-stakeholder innovation and scaling projects for desired outcomes and impacts
Proficiency in creating and delivering quality scaling communication products for varied audiences
Experience building and maintaining productive relationships with CGIAR research and innovation managers and partners
Benefits
CGIAR is committed to fair, safe, and inclusive workplaces. We believe that diversity powers our innovation, contributes to excellence, and is critical for our mission. We offer a multi-cultural, multi-colour, multi-generational, and multi-disciplinary, collegial working environment, with a competitive salary, excellent benefits, and flexible working arrangements. We are consciously creating an inclusive organization that reflects our global character and our commitment to gender equity. We, therefore, encourage applicants from all cultures, races, ethnicities, religions, sexes, national or regional origins, ages, disability status, sexual orientations, and gender identities.