Invitation for Expressions of Interest for Consultancy Services to Conduct a Country Case Study on Pathways for Innovation for Sustainable Agriculture Intensification: India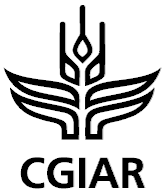 From
Published on

04.03.21
Description
The International Water Management Institute (IWMI), on behalf of the international Commission on Sustainable Agriculture Intensification (CoSAI), is seeking Expressions of Interest (EoI) from consultants to conduct three individual country case studies on pathways for innovation for sustainable agriculture intensification (SAI). Here, the term 'innovation' includes institutional, policy and financial innovations as well as scientific and technological innovations related to sustainable agriculture intensification. SAI refers to the transformative changes required in agricultural systems to meet the United Nations Sustainable Development Goals (SDGs) and the climate goals of the Paris Agreement, including social and human objectives as well as environmental sustainability.
This Call for EoI refers to the country case study in India. It is one of three country case studies (Brazil, India and Kenya) that will use a common framework of analysis to draw out common lessons as well as context-specific findings. The study aims to extract lessons in innovation for SAI, based on concrete examples, to guide future investment by practitioners and investors. The study will also help feed into global advocacy by CoSAI and partners to increase and improve the use of funding for research and innovation to rapidly scale up SAI.
Purpose and use of a country case study
Purpose: To produce practical, evidence-based lessons on factors that influence success in pathways for innovation for SAI. This is one of three country case studies using a common analytical framework.
Use: This study aims to provide evidence for innovation practitioners (including research and development [R&D] organizations) and direct investors in innovation in SAI. This detailed country-level evidence, gathered from three countries and using a common analytical framework, will complement a global review of evidence being commissioned in this area by CoSAI on approaches and instruments to support innovation in SAI. The study will also contribute to the evidence base for global advocacy by CoSAI and partners to increase fundraising for global innovation for sustainable agriculture – providing evidence and examples of past successes at scale.
Scope
The final scope of this study and deliverables will be agreed following the inception phase. Consultants are asked to cover a minimum of six case studies in the country report. The exact number can be decided in the inception phase. Cases are expected to be selected purposively to provide good evidence and critical lessons.
Budget
The budget available for the assignment is of the order of US$ 75,000. This sum is expected to cover all aspects of the study, but may be used predominantly for the payment of consulting fees.
Place of assignment
The consultants will work from home, which will normally be expected to be in the case study country, although this is not an absolute requirement. Communication with the Study Manager and Oversight Group will be carried out virtually.
Content of EoI
All applicants should provide a brief EoI (a maximum of 12 single-spaced pages, plus annexes) including the following information:
Postal address, legal registration and electronic contact information for the applicant (or lead applicant, if a consortium). Provide the name of a contact person including their title, phone number, Skype ID or similar, and e-mail address.
Names and brief summary of experience of the team leader and other key team members, and confirmation of their dates of availability, supported by annexes 1 and 2 (see below).
Proposed approach to the study and justification for the proposals made (see section Scope), taking into consideration that this may be further refined during the inception phase, in collaboration with other country teams. The main objective of the EOI is to demonstrate a pragmatic approach based on in-depth experience in completing similar assignments.
Budget and time required (the amount should be under the allocated budget), including daily rates and anticipated numbers of days for named individual consultants, and any other anticipated operational or overhead costs. Assumptions made on tasks to be completed and time requirements underlying the estimates should be specified. Tasks should include preparation and participation in a minimum of four online meetings: briefing, national feedback, discussion of emerging results with other country case study leaders, and final presentation. Where possible, estimates should be 'ground-truthed' with reference to the actual cost/time of previous relevant studies carried out by the applicant or others.
Conflict of interest statement. All applicants should disclose any past or current contractual or financial relationships with CoSAI, WLE or IWMI.
Annex 1: Short curriculum vitae for the team leader and other proposed team members.
Annex 2: List of studies previously carried out by team members or the organization/firm that demonstrate relevant experience, including links or attachments.
For the detailed Terms of Reference, view:
Call for EoI – India Case Study
Requirements
Eligibility
Any experienced think tank, research institution or consultancy firm, or a combination of individuals and/or entities, whether for-profit or non-profit, or academic institution are eligible to apply for this consultancy. The applicant (or lead applicant) must be based in the country of the case study. Experience of similar work (collecting and critically reviewing a range of evidence on processes and outcomes) will be a distinct advantage. The consultancy team leader should have experience in managing teams to produce high-quality results on time and within budget. The team leader (or lead author, if different) must have clear, concise writing and presentation skills; and excellent verbal and written communication skills in English.
Benefits
IWMI believes that diversity powers our innovation, contributes to our excellence, and is critical for our mission. We offer a multi-cultural, multi-color, multi-generational and multi-disciplinary working environment. We are consciously creating an inclusive organization that reflects our global character and our commitment to gender equity. We, therefore, encourage applicants from all cultures, races, ethnicities, religions, sexes, national or regional origins, ages, disability status, sexual orientations, and gender identities.