Invitation for Expressions of Interest (EOI) for Consultancy Services to Facilitate and Document a Virtual Workshop on Measuring the Impact of Integrated Systems Research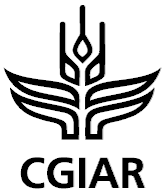 From
Published on

31.05.21
Description
The International Water Management Institute (IWMI), on behalf of the CGIAR Research Program on Water, Land and Ecosystems (WLE), is seeking Expressions of Interest (EoI) from any experienced individual facilitator working for a for-profit, nonprofit or academic institution to Facilitate and Document A Virtual Workshop on Measuring the Impact of Integrated Systems Research.
Background
CGIAR is a global research partnership for a food-secure future. Its research is carried out by 15 CGIAR Centers in close collaboration with hundreds of partners, including national and regional research institutes, civil society organizations, academia, development organizations and the private sector.
In 2021, three CGIAR Research Programs (CRPs), together with the Standing Panel on Impact Assessment (SPIA), will host a virtual workshop on measuring the impact of integrated systems research. The three CRPs are Water, Land and Ecosystems (WLE), Forests, Trees and Agroforestry (FTA), and Policies, Institutions, and Markets (PIM). A workshop organizing team has been set up comprising representatives from the three CRPs and the SPIA.
Timing
We aim to conduct the workshop in September 2021 over 4 days with one three-hour session per day. Participation in the workshop will be capped at around 50 people. Full documentation of the workshop should be completed within 30 days after the workshop. The assignment is expected to be completed by November 15, 2021, at the latest.
Purpose
With the development of a series of research initiatives for the One CGIAR and the explicit recognition of integrated system approaches in several of these initiatives, we want to support the different research teams to document credible and relevant evidence of the contribution of CGIAR integrated system research to development and sustainable outcomes and impact The purpose of the workshop is two-fold:
To take stock of existing and new methodological developments of monitoring, evaluation and impact assessment that would be suitable to evaluate and assess complex, integrated, landscape/basin-oriented research for i) accountability, ii) learning, and iii) management.
To provide clear, actionable advice to the new One CGIAR on how to conduct project/program evaluations and impact assessments and improve performance management of complex, integrated, landscape-oriented initiatives.
Objective
A facilitator will be contracted to prepare and take responsibility for running the virtual workshop. The facilitator's role is to ensure that the workshop is carried out in such a way that its overall objectives are achieved
Budget
The level of effort for this consultancy is expected to be up to 12 days for objective 1 (facilitation) and up to 18 days for objective 2 (documentation). If we are unable to find a consultant with the required skill set, the consultancy may be split into two separate tasks.
Expression of Interest Content
All Applicants should provide a brief EOI, no more than three single-spaced pages, which includes the following information:
Name of the facilitator(s).
Postal address, legal registration and electronic contact information.
Contact person (name, title, phone number, Skype ID, email address).
Experience in facilitating a virtual workshop related to agricultural research, monitoring and evaluation or impact assessment.
The general approach and methods recommended to accomplish the overall purpose and objectives of the workshop.
A list of scholarly publications.
Daily rate and anticipated total budget.
Availability.
Contact information of three professional referees who may be contacted if you are short-listed for the consultancy.
In addition to the EoI, Applicants should provide a full curriculum vitae for the facilitator(s).
For the detailed Terms of Reference, view:
Call for EoI – Facilitate and Document a Virtual Workshop
Requirements
Eligibility
The facilitator should have the following qualifications:
Proven experience in facilitating large, virtual workshops with over 30 participants.
Experience in facilitating workshops related to agricultural research, monitoring and evaluation or impact assessment.
A publication record related to either agricultural research, monitoring and evaluation or impact assessment.
Knowledgeable about the CGIAR context of research for development and specificities.
Benefits
IWMI believes that diversity powers our innovation, contributes to our excellence, and is critical for our mission. We offer a multi-cultural, multi-color, multi-generational and multi-disciplinary working environment. We are consciously creating an inclusive organization that reflects our global character and our commitment to gender equity. We, therefore, encourage applicants from all cultures, races, ethnicities, religions, sexes, national or regional origins, ages, disability status, sexual orientations, and gender identities.
Closing date: June 14, 2021
Photo credit: Mike Akester/WorldFish