Intern - Knowledge management Assistant - Uzbekistan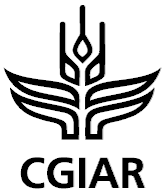 From

Icarda HR Team

Published on

03.02.20
Sumamry
The Monitoring, Evaluation & Learning (MEL) platform offers core support to ICARDA's online knowledge management activities.
The Central Asia Climate Information Platform (CACIP) will help stakeholders to access, analyze, and visualize public-domain data to support improved awareness, assessment, and decision support.
The intern will be responsible to assist in knowledge management activities in CACIP and MEL platform. One of the main objectives of the internship is to give an opportunity for capable individual to learn, get insights on project related topic, and opportunity to gain experience in global impact organization. In return we request strong commitment, timely and full performance.
Main responsibilities
Provide support to assigned ICARDA team on knowledge management activities;
Conduct inventory and catalog digital library;
Support in the development and synthesis of online public consultations;
Support in crop data cataloguing;
Provide basic written translations in English and Russian;
upload knowledge products to MEL system;
Perform other related technical and administrative duties as assigned by his/her supervisor.
Key Deliverables
Timely and insightful support to MEL and CACIP activities;
High precision catalogued digital repository of knowledge products;
Newsletters, reports and other materials are according to CACIP and ICARDA quality standards;
Confident user of online survey tool, and synthesis datasets with visualizations;
Translated materials with accurate document formatting;
Timely and complete recording of documents on MEL.
Essential qualifications and competencies
University student or graduate in Agricultural Sciences, Information Technology, Business administration or other related field; however, strong interest in environmental sciences and contribute to development projects is appreciated;
Excellent knowledge of Microsoft office suite (MS Word, Excel, Power Point) and strong interest in learning new software/applications.
High attention to details and accuracy;
Ability to work in multidisciplinary and multicultural teams
Result-oriented mindset, proactive responsiveness, ability to work under pressure and remotely;
Strong written and verbal communication skills in English and Russian;
Desirable qualifications and competencies
Knowledge of (web) design/visual communication/database management software;
Experience in working with web sites, platforms, or document management systems.
Benefits
This is an unpaid nationally recruited intern position. The planned duration of the internship is 9 months. The successful intern will work in ICARDA office in Tashkent and remotely.
Interested applicants are invited to apply latest by 31 March 2020:
A half page cover letter in English including your availability schedule;
A current curriculum vitae in English;
Names and contacts (telephone and e-mail addresses) of two professional/academic referees who are familiar with your qualifications and work experience. The references should be listed in the cover letter.
Please apply at this link https://apply.workable.com/icarda/