Independent Science for Development Council Senior Officer – CGIAR Advisory Services Shared Secretariat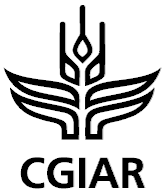 From
Published on

21.02.20
Background
The Independent Science for Development Council (ISDC) is a standing council of impartial, world-class scientific experts providing rigorous, independent strategic advice to the CGIAR System Council and other stakeholders.
The CGIAR Advisory Services Shared Secretariat (CAS Secretariat), based in Rome, Italy, provides operational support for the ISDC and other independent advisory functions. The CAS Secretariat is recruiting an ISDC Senior Officer, to support ISDC operations from within the CAS Secretariat.
On behalf of the CAS Secretariat, the Alliance of Bioversity International and the International Center for Tropical Agriculture (CIAT)*, which hosts the Secretariat in its Rome, Italy, office, is seeking a qualified candidate to serve as ISDC Senior Officer.
Role
The ISDC Senior Officer is a critical role that support ISDC operations within the CAS Secretariat. The incumbent will work collaboratively with the other independent advisory services and CGIAR colleagues to ensure that activities of ISDC and independent advice generally are timely, of high quality, available and accessible, to support System-wide management, learning and decision-making processes.
The role requires a skilled and experienced research for development professional. The position holder will have a strong technical and functional understanding of research for development strategic processes and programming modalities. Experience in strategy, multi-stakeholder process and research, and an understanding of both the CGIAR's research for development domains, and its implementation modalities, are strongly desirable in this role.
The position is based in Rome, Italy, and involves international travel.
Download Vacancy Posting (PDF)
Key Responsibilities
Under the supervision of the ISDC Senior Manager, specific responsibilities include:
Delivery support
Conduct analysis, with oversight from the ISDC Senior Manager, in support of technical and policy advice generated in ISDC
Conduct literature reviews in support of technical and policy advice generated in ISDC
In coordination with the ISDC Senior Manager, write and review technical content pertaining to the various foresight, horizon scanning and trade-off studies
Contribute to the success of the communication and social media strategies of the CAS Secretariat and draft communication products for various audiences
Support ISDC event organization by preparing technically-rich agenda contributions and inputs
Support the ISDC Senior Manager to ensure all technical and logistical aspects of events run smoothly
Prepare background materials related to ISDC subject matters for use in meetings and events
Support the ISDC Senior Manager to coordinate fit-for-purpose processes and procedures that allow ISDC to fulfill its mandate
Prepare communications on behalf of ISDC and identify communication channels for ISDC Chair to reach internal CGIAR Stakeholders to increase knowledge and appreciation of ISDC activities
Work constructively in the context of the independent Advisory Services team, in close partnership and under the supervision of the ISDC Senior Manager, and with other workstreams
Work in team with the ISDC Senior Manager to ensure all Secretariat services for ISDC run smoothly
In the absence of the ISDC Senior Manager and the CAS Director, represent ISDC and the CAS Secretariat to internal and external audiences
Qualifications and competencies
Essential qualifications and competencies
Advanced degree in agriculture, food systems or related natural sciences or social sciences
At least 8 years post-qualification relevant professional experience
Understanding of foresight and horizon scanning and their application to research for development strategy
Evidence (through publication record and other sources) of an excellent technical skillset in one or more areas of CGIAR research
Appreciation of and commitment to multidisciplinary approaches to scientific work and ways of working
Skills in quantitative and qualitative analysis of trends and scenarios
Solid presentation and facilitation skills
Proficiency in the use of MS windows-based software packages including word processing, PowerPoint, spreadsheets and databases
Excellent coordination capacities
Ability to travel for 20-35% of the time
Excellent English, both written and spoken
Demonstrated understanding of the branches of science encompassed within the CGIAR System and their integration for impact
Interest to work in a multi-disciplinary and streamlined team with the ability to elegantly combine aspects of technical and operational support and juggle multiple assignments of both a technical and operational/logistical nature
Desirable qualifications and competencies
Experience of working in an international setting and of managing programs aimed at delivering outcomes for developing countries
Working proficiency (spoken and written) in French and/or Spanish is a plus
Terms and conditions
This is an internationally recruited position. The Alliance of Bioversity International and CIAT offers an attractive remuneration package including a competitive salary, non-contributory retirement plan, medical insurance, housing allowance and leave provisions. All benefits are denominated and paid in US dollars. The initial contract will be for a period of 3 years, subject to a probationary period of 12 months, and is renewable based on performance and availability of funds.
Download Vacancy Posting (PDF)
Applications
Please apply online through the Alliance Job Opportunities website (https://www.bioversityinternational.org/jobs/) no later than 31 March 2020, attaching a letter of application with names and email addresses of at least three referees, and a curriculum vitae, both in English. Please note that only shortlisted candidates will be contacted.
This Job Description is an integral part of the employment contract and is subject to change from time to time.
For more information about CAS Secretariat, refer to https://cas.cgiar.org/.
The Alliance of Bioversity International and CIAT is an equal opportunity employer and strives for staff diversity.
*1 Bioversity International and CIAT are a CGIAR Research Center. For further information consult the websites at https://www.bioversityinternational.org and www.ciat.cgiar.org