ILRI vacancy: Stores Officer II (closing date: 17 December 2019)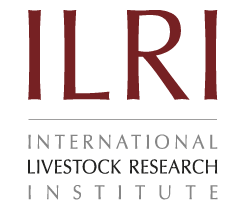 The International Livestock Research Institute (ILRI) seeks to recruit a Stores Officer II to by ensuring constant and proactive service delivery is provided to all customers in line with both the ILRI Supply Chain Management Policy.
ILRI works to improve food and nutritional security and reduce poverty in developing countries through research for efficient, safe and sustainable use of livestock. It is the only one of 15 CGIAR research centres dedicated entirely to animal agriculture research for the developing world. Co-hosted by Kenya and Ethiopia, it has regional or country offices and projects in East, South and Southeast Asia as well as Central, East, Southern and West Africa. www.ilri.org
Responsibilities
To undertake the day to day supervision of Stores operations and staff so as to deliver a customer focused service in accordance with agreed procedures and being responsible for implementing the Stores Management Policies.
Carrying out comprehensive Stores functions relating to management of stocks that includes acquisition, verification of all receipts/issues to ensure they conform to the specifications as well as ensuring efficient distribution to user departments and timely updating of all transactions in OCS.
To ensure accurate accountability of all Stores transactions, reconciling physical stock with system stock record and bin cards, as well as ensuring that there are no stock-outs at any given time so that research work flows seamlessly and preparing weekly, monthly and quarterly Stores reports by extracting details from OCS.
To ensure that there is proper division and rotation of tasks within the Unit and creating an environment of learning and self-development, providing induction training to new staff in Stores policies/procedures as well as carrying out mid and end-year staff evaluations based on their KRA's.
Preparing for Disposal Committee meetings and ensuring that decisions made by the Institute's disposal committee in relation to Donations/Disposals of old Lab Equipment, Information Communication & Technology (ICT) Equipment, vehicles, furniture, farm animals and any other items that are due for disposal are fully implemented and quarterly disposal reports provided.
Work actively in promoting good employee relations, good communication and management of both internal and external relationships that includes support for both internal and external auditors during the mid and end-year stock-takes.
Goods-matching of all stock and non-stock items received in OCS in a timely manner for approval by budget holders to facilitate payments to suppliers.
Working closely with the Transport Unit in monitoring and ensure accurate updating of all fuel consumption records on daily basis and preparing monthly fuel consumption reports.
Organizing for quarterly stock-takes as well as keeping and maintaining a well, organized record keeping/filing system that includes management of records in OCS Stores Module.
Support change management at ILRI Stores Unit and Carry out other duties as may be allocated by the Senior Logistics and Stores Officer.
Requirements
Bachelor's Degree in Supply Chain Management, or Logistics management.
At least three years of experience in a similar post.
Professional qualifications in Logistics management from the Chartered Institute of Supply Chain management (CIPS) or any other recognized professional body.
Member of CIPS or KISM
Experience in using micro soft Computer packages
Strong organizational skills.
Excellent communicator in both written and spoken English.
Experience in customer service soft skills.
Innovative and analytical skills.
Good intuition to make crucial judgements.
Excellent interpersonal skills
Terms of Appointment
This position is at job level HG 14 and open to Kenyan nationals only. The position is a 3-year contract, renewable subject to satisfactory performance and availability of funding. ILRI offers a competitive salary and benefits package which includes; pension, medical and other insurances
How to apply: Applicants should send a cover letter and CV explaining their interest in the position, what they can bring to the job and the names and addresses (including telephone and email) of three referees who are knowledgeable about the candidate's professional qualifications and work experience to the Director, People and Organizational Development through our recruitment portal by http://ilri.simplicant.com/ on or before 17 December 2019. The position title and reference number REF: SO/CS/11/2019 should be clearly marked on the subject line of the cover letter.
We thank all applicants for their interest in working for ILRI. Due to the volume of applications, only shortlisted candidates will be contacted.
ILRI does not charge a fee at any stage of the recruitment process (application, interview meeting, processing or training). ILRI also does not concern itself with information on applicants' bank accounts.
To find out more about ILRI visit our websites at http://www.ilri.org
To find out more about working at ILRI visit our website at http://www.ilri.org/ilricrowd/
ILRI is an equal opportunity employer.
Subscribe by email to ILRI jobs alert