ILRI vacancy: Scientist -Gender and Environment (closing date: 13 May 2018)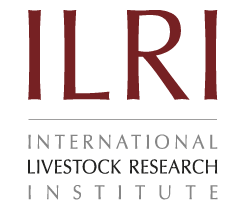 The International Livestock Research Institute (ILRI) seeks to recruit a Scientist – Gender, Livestock and Environment to contribute to the research agenda linking environmental and social dimensions livestock, especially in terms of climate change adaptation and mitigation. The successful candidate will join a growing team of environmental social scientists within the Sustainable Livestock Systems group, as well as receiving supervisory support from the ILRI gender team.
ILRI works to improve food and nutritional security and reduce poverty in developing countries through research for efficient, safe and sustainable use of livestock. It is the only one of 15 CGIAR research centres dedicated entirely to animal agriculture research for the developing world. Co-hosted by Kenya and Ethiopia, it has regional or country offices and projects in East, South and Southeast Asia as well as Central, East, Southern and West Africa. www.ilri.org
Responsibilities:
Design and implement research on household gender dynamics and their intersections with other institutions influencing livestock systems, in particular market engagement, control over resources.
Lead research that applies both qualitative and quantitative analysis to understand how gender affects and is affected by processes of technical change in livestock keeping.
Develop conceptual and methodological innovations in gender research at the nexus of environment and livestock development, especially regarding tools or interventions to empower women and youth as agents of change.
Publish policy briefs and peer reviewed papers based on research
Engage with stakeholders – including farmer organizations, development organizations and policy makers – to influence development processes and outcomes
Supervise students and consultants in implementation of research
Engage in resource mobilization
Requirements:
Social science PhD with a heavy emphasis on gender studies
Relevant years of research experience in gender and environment, preferably in African contexts
Strong theoretical background and practical development skills
Working knowledge of environmental, agriculture and/or livestock sciences is a plus
Post location: Nairobi, Kenya.
Position level: Scientist
Duration: 3 years with the possibility of renewal, contingent upon individual performance and continued funding.
Benefits: ILRI offers a competitive salary and benefits package which includes 15% Pension, Medical insurance, Life insurance and allowances for: Education, Housing, Relocation, Home leave, Annual holiday entitlement of 30 days + public holidays.
Applications:
Applicants should send a cover letter and CV expressing their interest in the position, what they can bring to the role and the names and addresses (including telephone and email) of three referees who are knowledgeable about the candidate's professional qualifications and work experience to the Director, People and Organizational Development through our recruitment portal http://ilri.simplicant.com/ on or before 13 May 2018. The position title and reference number: SGLE/04/2018 should be clearly marked on the subject line of the online application.
We thank all applicants for their interest in working for ILRI. Due to the volume of applications, only shortlisted candidates will be contacted.
ILRI does not charge a fee at any stage of the recruitment process (application, interview meeting, processing or training). ILRI also does not concern itself with information on applicants' bank accounts.
To find out more about ILRI visit our website at http://www.ilri.org
To find out more about working at ILRI visit our website at http://www.ilri.org/ilricrowd/
ILRI is an equal opportunity employer.