ILRI vacancy: Scientific Coordinator (Closing date: 8 January 2022)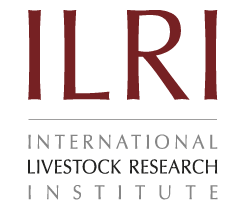 From
Published on

07.12.21
The International Livestock Research Institute (ILRI) seeks to recruit a Scientific Coordinator to manage and implement the Senegal Cluster of the World Bank funded project "Accelerating the impacts of CGIAR Climate Research in Africa (AICCRA)" led overall by CIAT with the Senegal cluster led by ILRI.
Background
The goal of AICCRA Senegal is to scale the use and application of Climate Information Services to increase the resilience and productivity of dryland crop-livestock farming systems and value chains in collaboration with other CGIAR (CIAT, ICRISAT), NARES (ANCAR, ANACIM and CERAAS) and private industry. The incumbent will also be expected to bring their own scientific expertise to the project and lead components that align with their expertise and motivations.
ILRI works to improve food and nutritional security and reduce poverty in developing countries through research for efficient, safe and sustainable use of livestock. It is the only one of 15 CGIAR research centres dedicated entirely to animal agriculture research for the developing world. Co-hosted by Kenya and Ethiopia, it has regional or country offices and projects in East, South and Southeast Asia as well as Central, East, Southern and West Africa (www.ilri.org).
Key Responsibilities
Provide overall intellectual leadership and ensure delivery of outputs and outcomes for the AICCRA-Senegal project, including oversight of the Project M&E specialist, coordination and documentation of action research and innovations within the project, and ensure high quality and timely manner project reporting to the World Bank
Works closely with the National partners and other related projects in Senegal to ensure that the project builds upon national capacity and incorporates innovations into climate service products in Senegal
Coordinate and foster synergies, interactions and communication with all key project partners (national agencies, universities, and the private sector) and other stakeholders, to enable the delivery of climate services for agricultural and food security decision-making, including smallholder farmers
Document research and innovations within the project and advance knowledge and publish research on relevant communication and/or institutional aspects of climate services, in the context of existing climate services projects
Support the development of M&E framework to assess impact of climate services for farmers & oversight of evaluation activities on the ground
Perform other duties as recommended by ILRI in Senegal (e.g. donors' and partners' meetings and initiatives relevant to climate services)
Assist with financial and administrative management related to day-to-day operations
Requirements
PhD in a relevant field of agriculture or climate science, or a closely related discipline
A minimum five years relevant experience post-PhD
A publication record demonstrating innovative contributions to academic literature in relevant areas potentially including, but not limited to: climate services, farmer participatory research, agricultural advisory services, and climate resilience of farmers
Demonstrated expertise in research and implementation of climate services for agriculture, potentially including communications and institutional aspects. Experience in participatory action research with farming communities in West Africa is desired
Demonstrated capabilities in project or program management, including: supervision of project-based personnel, ensuring collaboration and coordination of project activities among partners, monitoring managing project resources, and reporting project results
Excellent communication skills in both French and English (oral and written), with demonstrated ability to communicate complex information to a range of audiences. Experience in conducting training for agricultural extension staff or other farmer intermediaries desired
Demonstrated ability to develop partnerships and collaborate effectively with national and local institutions
Post location: The position will be based in Dakar, Senegal
Terms of Appointment
This position is at job level HG 18. The position is a 3-year contract, renewable subject to satisfactory performance and availability of funding. ILRI offers a competitive salary and benefits package which includes pension, medical and other insurances
How to apply: Applicants should send a cover letter and CV expressing their interest in the position, what they can bring to the job and the names and addresses (including telephone and email) of three referees who are knowledgeable about the candidate's professional qualifications and work experience to the Director, People and Organizational Development through our recruitment portal http://ilri.simplicant.com/ before 8 January 2022. The position title and reference number REF: SC/SLS/12/2021 should be clearly marked on the subject line of the cover letter.
We thank all applicants for their interest in working for ILRI. Due to the volume of applications, only shortlisted candidates will be contacted.
ILRI does not charge a fee at any stage of the recruitment process (application, interview meeting, processing or training). ILRI also does not concern itself with information on applicants' bank accounts.
To find out more about ILRI visit our websites at http://www.ilri.org
ILRI is an equal opportunity employer.