ILRI vacancy: Scaling and Partnerships Specialist (open until filled)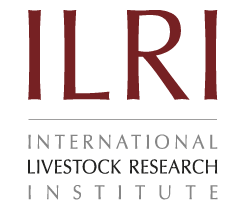 From
Published on

12.05.21
The International Livestock Research Institute (ILRI) seeks to recruit a Scaling and Partnerships Specialist to disseminate its research findings and products as part of the GIZ/CGIAR Task Force on Scaling.
ILRI works to improve food and nutritional security and reduce poverty in developing countries through research for efficient, safe and sustainable use of livestock. It is the only one of 15 CGIAR Research Centres dedicated entirely to animal agriculture research for the developing world. Co-hosted by Kenya and Ethiopia, it has regional or country offices and projects in East, South and Southeast Asia as well as Central, East, Southern and West Africa. www.ilri.org
The successful candidate will:
Contribute to a series of scaling studies across ILRI/Livestock CRP, to enhance understanding of current potential for scaling livestock solutions across ILRI/CGIAR portfolio
Provide ongoing implementation support on scaling and partnerships to One CGIAR initiatives and ILRI projects
Join a dynamic team contributing to organizational transformation in areas of partnerships, project management, data and digital systems, in order to ensure livestock research is more demand-driven, projects are managed more effectively, and that partnerships engagements yield more actionable insights.
Be a member of the GIZ/CGIAR Task Force on Scaling, exchange with and learn from other experts, Scaling CoP and other related networks and exchanges
For more details about the position and how to apply, click on the link below:
https://jobs.cimonline.de/index.php?ac=jobad&id=54854&language=2
Please note that as per CIM rules this opportunity is open to the all candidates who are citizens of an EU or EFTA member state.
ILRI does not charge a fee at any stage of the recruitment process (application, interview meeting, processing or training). ILRI also does not concern itself with information on applicants' bank accounts.