ILRI vacancy: Research Associate III – Gender (closing date: 17 February 2020)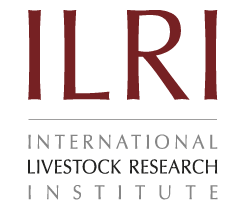 The International Livestock Research Institute (ILRI) seeks to recruit a two (2) Research Associates to provide research support to the Gender Team at ILRI. This includes providing literature review, setting up studies, doing field work, data collection, analysis, synthesizing research findings and writing reports on gender and livestock, related to gender and livestock.
ILRI works to improve food and nutritional security and reduce poverty in developing countries through research for efficient, safe and sustainable use of livestock. It is the only one of 15 CGIAR research centres dedicated entirely to animal agriculture research for the developing world. Co-hosted by Kenya and Ethiopia, it has regional or country offices and projects in East, South and Southeast Asia as well as Central, East, Southern and West Africa. www.ilri.org
Responsibilities
Support multiple projects worldwide to integrate gender in project design, implementation, monitoring, evaluation and impact assessment, and control quality of outputs
Plan and carry out field research in the programme's target countries, by utilising a variety of qualitative and quantitative methods
Contribute to the implementation, reporting and communication (using a variety of channels) of research on gender and livestock
Contribute to the development of approaches and tools for integrating gender within ILRI
Contribute to the development and testing of gender and equity indicators for monitoring and evaluating livestock research and development projects
Conduct literature review focused on gender and agriculture/livestock
Lead the preparation of draft peer reviewed articles, research reports, briefs, blog posts and other communication products including gender checklists and research materials for website content and publication
Present data to other scientists and audiences
Supervise temporary staff
Requirements
MSc in a social science (geography, anthropology, sociology, development studies, economics, political economy) with an emphasis on gender and experience in collecting, analysing and summarizing gender research into publications.
Familiarity with gender and livestock system issues and challenges
Good analytical skills and experience of using packages for data analysis
Experience in producing project reports, training manuals and peer-reviewed publications
Ability to work effectively in multi-regional teams and partners with members drawn from a diverse range of nationalities, cultures and scientific disciplines
Ability to work under pressure, often to tight deadlines without compromising the quality of deliverables
Ability to prioritize tasks and to work with little or no supervision
Experience in informal and formal capacity development of colleagues and partners
Strong English language skills, both written and spoken (proficiency in a second language, Spanish or French, is an advantage)
Good communication skills
Willingness to travel frequently, often to rural areas in developing countries
Post location: The position will be based in Nairobi, Kenya
Terms of Appointment
This position is at job level HG 12. The position is a 3-year contract, renewable subject to satisfactory performance and availability of funding. ILRI offers a competitive salary and benefits package which includes; pension, medical and other insurances
How to apply: Applicants should send a cover letter and CV expressing their interest in the position, what they can bring to the job and the names and addresses (including telephone and email) of three referees who are knowledgeable about the candidate's professional qualifications and work experience to the Director, People and Organizational Development through our recruitment portal by http://ilri.simplicant.com/ on or before 17 February 2020. The position title and reference number REF: RA/01/2020 should be clearly marked on the subject line of the cover letter.
We thank all applicants for their interest in working for ILRI. Due to the volume of applications, only shortlisted candidates will be contacted.
ILRI does not charge a fee at any stage of the recruitment process (application, interview meeting, processing or training). ILRI also does not concern itself with information on applicants' bank accounts.
To find out more about ILRI visit our websites at http://www.ilri.org
ILRI is an equal opportunity employer.
Subscribe by email to ILRI jobs alert